You can't go somewhere as awesome as Put-in-Bay Ohio without going shopping and bringing home gifts for family and friends. Not to mention a few things for yourself! Put-in-Bay is loaded with unique shops for you to find the perfect souvenirs to take back to the mainland.
From clothing to art, antiques, and everything in-between, Put-in-Bay is the place to shop 'til you drop! Plan your Lake Erie Islands shopping outing by checking out all of our amazing shops below. You may need a Golf Cart Rental to visit all of them!
In between all of the action-packed outdoor recreation and fun-filled attractions that South Bass Island has to offer, you may begin to feel a bit of the retail therapy itch. Whether you're looking for something to replace an item you forgot to bring with you, you want to bring home a special gift for someone back home, or you're interested in picking up a unique item that will help you remember your time in Put-in-Bay, you'll encounter a wide range of stores on the island that are eager to help. Learn more about shopping on Put-in-Bay!
Add to Your Souvenir Collection
Chances are good that your home is littered with souvenirs: postcards from Disneyland, Statue of Liberty snow globes, and posters that have been rolled up for several decades. They're nice, but you've aged out of such trivial keepsakes. After all, when you travel to the ends of the earth, or even just a weekend getaway to Put-in-Bay, you want to take home more than a gimmicky picture frame. And what better way to celebrate a new place and the memories you made than to pack them in your suitcase and wear them at home? Put another way: You should shop on vacation.
Not only should you shop on vacation, but you should shop smart on vacation. After all, there are no return policies on vacation-only spontaneous decisions, impulse purchases, and a growing collection of souvenir mugs that we pretend never happened. Follow some good shopping tips and extend your island vacation shopping budget. You might end up with some cute bucket earrings or beach glasses!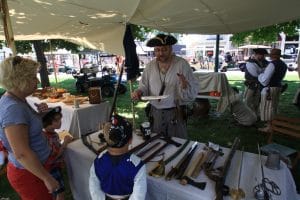 Tips & Tricks for the Best Shopping
A picture might be worth a thousand words, but sometimes you just want something tangible to take home with you to remember an incredible trip. But space in your suitcase is prime real estate, so whatever it is you plan on lugging home better be worth the extra weight. These easy-to-follow tips will help you determine what's worth hauling home and what's better left behind.
Avoid chain stores. If you're looking for a souvenir that won't get dusty sitting on a shelf, clothing isn't a bad bet. It's great because you'll actually be able to use it and the pieces will bring back fun memories every time you wear them. That being said, you're better off passing on shops that you can find at home — we're talking H&M, Zara, and the like. Not only will you end up paying more for those products because of higher taxes in other countries, but you won't find anything that isn't already carried stateside. Support small local businesses instead of by seeking out local designers and boutiques and take home a more one-of-a-kind creation that will give your wardrobe a unique, personalized flair.
Skip the souvenir shops. Want to bring back a few mementos for your family and friends? Ditch the kitschy doodads and "I Love X" t-shirts (unless that's totally their thing) for something that isn't destined for the dump or the back of the junk drawer. Besides, most of that stuff is manufactured in some factory thousands of miles away anyway. You don't have to throw down mad cash for rare jewels and the like, but finding something that reflects the place you're visiting and that the recipient will actually enjoy is a way better way to spend that hard-earned cash.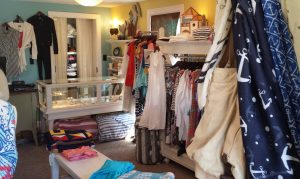 It's ALL About You and Your Shopping
Cultivate your personal style. Traveling is a great way to build on your personal style. Look at the pieces in your closet that truly speak to your personality — an arsenal of amazing hats, colorful, eye-catching prints, or vintage bags — and use these as inspiration for your getaway buys. Your new pieces will add sentimental value to your wardrobe and they're sure to get a LOT of wear.
Make a budget. Because you still need to eat and pay rent when you get back home, it's not a bad idea to make a vacation budget. In addition to things like dining out, museums, transportation and the like, you should also decide how much you're willing to spend on gifts or souvenirs. Figure out who you want to buy for and what they might like, then estimate how much the items will cost and try not to go over that amount. And if you don't feel like dropping a lot of dough, go for something more sentimental in nature like a nice card or cool prints from a local artist. Remember, it's the thought that counts!
Find Local Shopping
Ask the right questions. You can score some seriously great stuff at local markets. But, there are also a fair number of people out there peddling junk. How do you know that what you're buying is authentic to the region? Be sure to ask the right questions: who made the item, where, how, and with what materials. That little bit of research you did about the area should help you snuff out whether the items you're interested in are the real deal or imitation goods. And don't forget to read up on market culture to ensure you're conducting yourself in a manner that's both polite and sensitive to local customs.
Seek out, local makers. One of our favorite things about visiting a new place? Discovering the artists and makers that really give the place the local flavor. But how do you go about finding them? Markets aren't a bad place to start. You're likely to find at least a few members of the crafty crew selling their wares there, but independent boutiques are a pretty good bet too. If you follow any bloggers based in the area, check out if they have any recommendations or favorite local haunts, or use Etsy to scope out artisans in the area. And if you are part of the Couchsurfing network, be sure to ask locals if they know of any must-visit shops.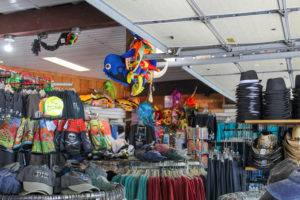 How to Pack
No space? No dice (sometimes). You've fallen in love with a stunning tapestry, a one-of-a-kind piece of art or a pair of impeccably handcrafted shoes, but there's just one problem: There's no space in your suitcase. As a general rule, you should skip anything that you don't have room for in your bag. Not only will this make you think more carefully about how you spend your money during your trip, but you won't have to deal with that last-minute scramble to find an extra carry-on bag. If you do go a bit overboard, ask the shop if they offer to ship. You can also enlist the help of your hotel's concierge service too.
Do a little research before you leave. One of the best parts of traveling is the opportunity to discover new cultures and ways of thinking while shopping. To make the most out of your trip and bring back awesome, authentic goods to remember it by, it's best to know your stuff before boarding the plane. Do a little research about the islands and the region you'll be visiting beforehand and find out about the area's history, culture and if they specialize in certain types of cuisine or artisanal skills.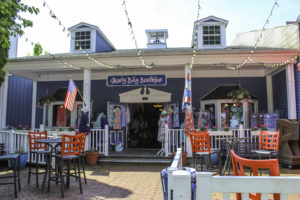 More Great Put-in-Bay Island Shopping Options
Bayview Gifts Or Bay View Gifts
Misty Bay Boutique (t-shirts)
Butterfly House (trinkets)
Crystal Cave At Heineman's Winery (geodes)
Perry's Family Fun Center
Mariner's Locker (next to Derivera park)
Sunstopper (downtown put-in-bay)
The Bucket Shop In Roundhouse Bar (shot glasses)
The Candy Bar (fudge)
Chocolate Cafe (ice cream)
Compass Pointe
Crystal Cave Gift Shop (home decor)
Del Sol (on Delaware avenue)
Lobster Trap (nautical shopping))
Lovella Fashion Apparel
Mr. Ed's Bar (sweatshirts)
Perry's Cave Gift Shop (on catawba ave)
Put-In-Bay Surf Shop
Put-In-Bay T-Shirt Shack (t-shirt shop)
The Carriage House
The Country House (general shopping)
Gift Shop at Heineman Winery
Frosty Bar (tobacconist)
Wharfside (fishing licenses)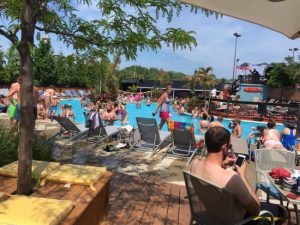 Google Put-in-Bay Shopping
If you want to check out how many great spots there are, just Google "Put-in-Bay Bars & Pubs" on your Samsung or iDevice and watch the listings come down. Or you can just use the address of Put-in-Bay, OH 43456. Most of the best bars & pubs are located on Delaware Ave around DeRivera Park in the heart of downtown Put-in-Bay.