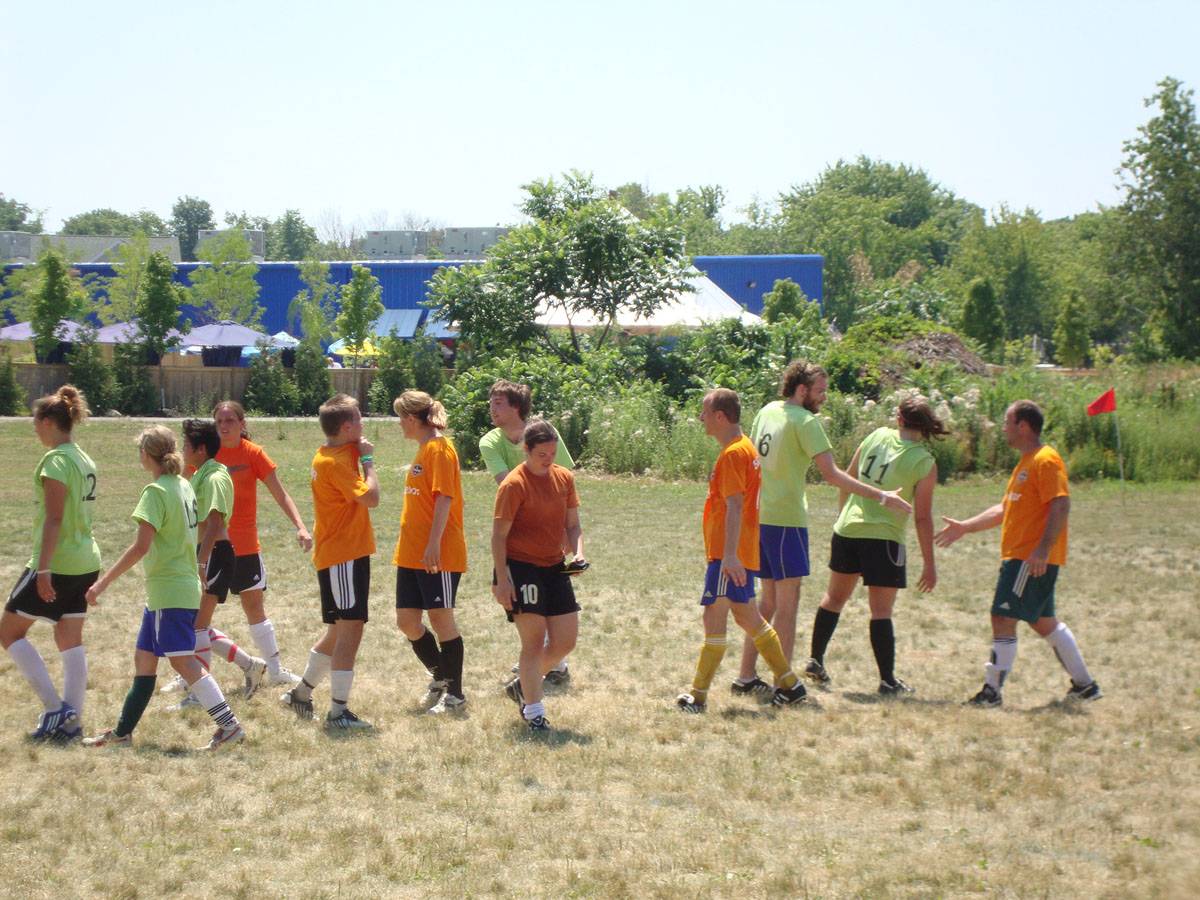 Put-in-Bay Soccer Fun
Do you think you have what it takes to be a champion? There has never been a better time to enjoy some Put-in-Bay soccer fun.  For over a decade, 6v6Soccer.com has been running the world cup of the midwest at Put-in-Bay. Played on smaller field, with 6 versus 6 players, there are divisions and skill levels, for men's, women's and coed teams. Get your group together and head on over to South Bass Island to enjoy the beautiful game.
The Put-in-Bay Soccer Cup is a highly anticipated island event. Team spirit mixed with a great deal of island fun is truly the essence of the Put-in-Bay soccer tournament. The Put-in-Bay Cup offers a great time on and off the field for players and fans alike. Remember to book your rooms early as they fill up fast on this beautiful summer weekend. Players from Ohio, Michigan, Indiana, Pennsylvania, Kentucky, West Virginia and Canada are expected to compete once again.
Where to Stay?
Teams that play together, stay together. The Island Club Rentals and Put-in-Bay Condos are the two best lodging options when it comes to accommodating large groups. Vacation rental homes are becoming increasingly popular among groups of 5 or more. Luckily for you, both the Island Club rental homes and Put-in-Bay Condos can sleep anywhere between 8 and 16 guests.
In addition, to the Put-in-Bay Soccer cup, both of these Put-in-Bay resorts are perfect for other Put-in-Bay events such as the Spring Fling and Fall Ball!  Both events serve as customer appreciation parties. Those in attendance can enjoy free food, free beer, live entertainment and more!
Inquiring about the Island Club or Put-in-Bay Condos? Give their reservation team a call at 216-898-9951 and one of their staff members will be happy to assist you.
Other Put-in-Bay Events
Every week, the island hosts events to ensure its visitors a variety of things to be a part of. Enjoy more of our events calendar. See you soon at the bay!
Here is a list of some other notable and very popular Put-in-Bay events:
Annual Put-in-Bay Wine Festival
Pyrate Bay Weekend
Whiskey Lighting
Mr. Ed's Pajama Party
Put-in-Bay Classic Volleyball tournament
Bash on the Bay Weekend
*** This is a tentative date ***