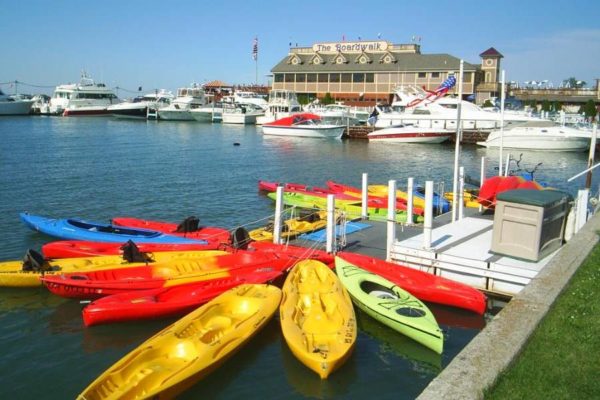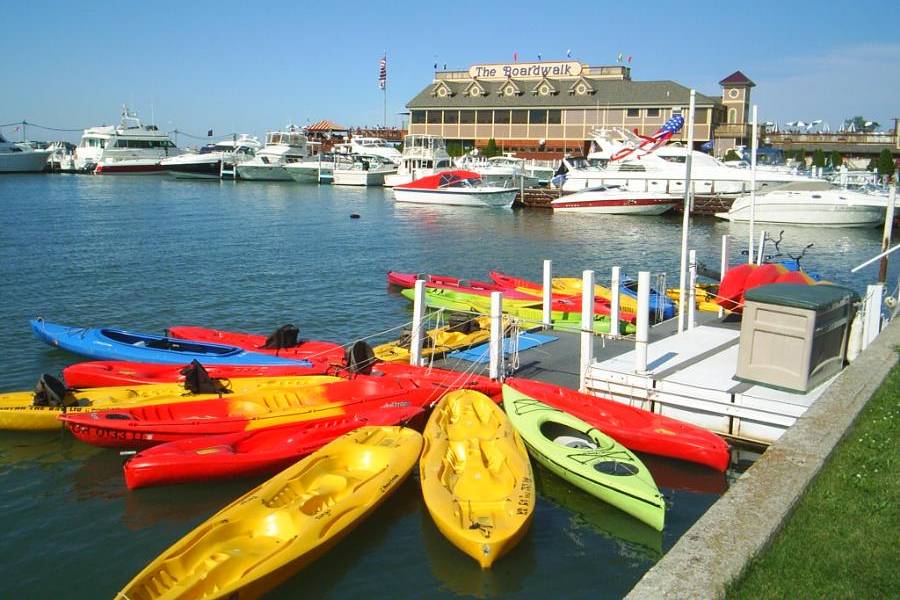 Kayak the Bay is a watercraft rental service on Put-In-Bay.  Here, guests can rent watercraft and see incredible views of downtown Put-In-Bay.  Also, incredible vistas of Perry's Victory and International Peace Memorial is visible from the water.
Kayak the Bay Location
The location of this activity is on Bayview Avenue, near Oak Point State Park.  So, just head North down Catawba Avenue and turn left at the Boardwalk Restaurant.  After passing the Put-In-Bay Winery, Crew's Nest and Miller Marina, the kayaks are just around the corner.
There are both sit in and sit atop kayaks available for rental.  Also, the company has a large number of vessels, so groups are welcome and encouraged to take part.  They will even setup a guided tour.  This will ensure your group will get the most of the experience.  Furthermore, the guides will point out areas of interest during the paddle.  There are many beautiful sights to see from the perspective of Lake Erie.  The limestone cliffs of Gibraltar Island are sure to delight.  The Ohio State University owns this island.  Here, they conduct freshwater research that aids in preserving the Great Lakes for future generations. read more