Ohio's Best Bed and Breakfast Collection!
Put-in-Bay is the capital of Ohio when it comes to bed and breakfasts! This unique form of lodging has fallen out of style many places on the mainland, and we think that's unfortunate.
We keep the tradition alive with some great bed and breakfast options! Many are within walking distance of the downtown area. There are a wide variety of different amenities offered, like outdoor pools, golf carts onsite, jacuzzis, flexible check-in times or a lakeview, so you'll be sure to find one that is the best fit for you!
While it may seem contradictory, Put-in-Bay Ohio is just as famous for its quiet, secluded getaways as it is for its nightlife. This is because of the many Put-in-Bay bed and breakfasts spread out across South Bass Island.
High Demand For Put-in-Bay Lodging
There may not be a tunnel to Put-in-Bay, as an April Fool's joke or two have claimed, but Put-in-Bay, Ohio, welcomes hundreds of thousands of visitors every year. The Put-in-Bay ferries are full every trip on a summer weekend, and all those people need a place to stay! We have many Put-in-Bay lodging resorts on the island for you to review, and are also famous for our group lodging and VRBO Put-in-Bay options. From Put-in-Bay waterfront condos, vacation rental homes at the Island Club, or poolview hotel rooms at the Commodore Resort, we are confident we have plenty of lodging choices for you.
Bed and Breakfasts are an entirely different way to experience a Put-in-Bay vacation. These spots aren't going to be in a hectic downtown location; rather, you'll be a guest in calm, wooded areas in cozy lodging. Of course, you can enjoy some Put-in-Bay bars if you'd like to, but you don't have to, you can have an incredible relaxing vacation at one of our B&B's!
Put-in-Bay Bed and Breakfasts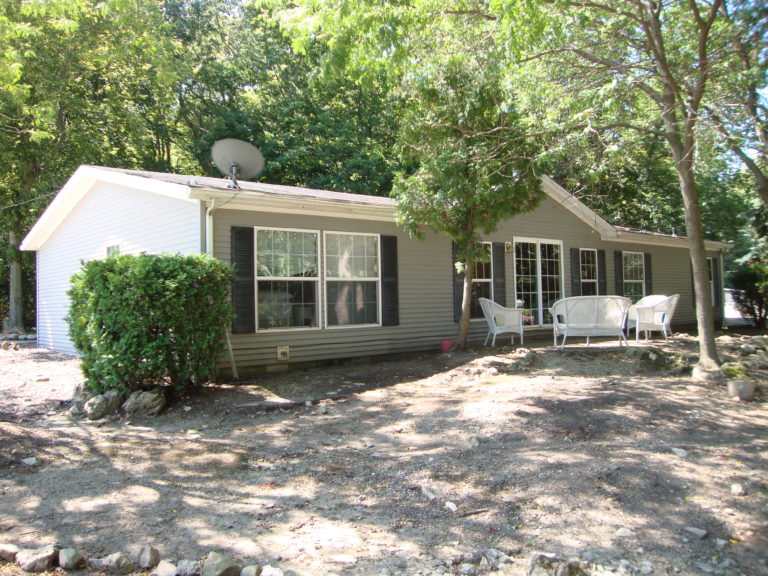 That's where bed and breakfasts come in. If you want something more personable and friendly than a Put-in-Bay resort, then you are in luck. Put-in-Bay bed and breakfasts are all over the island and each one is an individual unique boutique property that may have availability for your dates. They don't all serve breakfast. However, some do. But what they all do is provide a charming, customer-centric experience detached from the hustle and bustle of downtown Put-in-Bay. Other Put-in-Bay resort hotels are a good option if you're looking to stay near the downtown area.
Put-in-Bay Bed & Breakfast Amenities
Home rentals on Put-in-Bay should be held to a high standard. Many people choose to stay in Put-in-Bay vacation rentals enjoy the peace and quiet of staying away from the busy downtown area. However, you will always be just a short Put-in-Bay Taxi Ride away. To get a gauge of what should be expected, Put-in-Bay Island Club Rental homes have fully equipped kitchens, full baths, spacious living rooms, free wifi, outdoor decks, propane grills, air conditioning, and much more. Located just a short walk away from your vacation home you'll find a brand new outdoor swimming pool area so you can make the most of your island vacation.
The Put-in-Bay Experience
Bed and breakfasts are a great way to stay on Put-in-bay Island. But don't forget about great Put-in-Bay resorts like the Commodore Resort and the Put-in-Bay Condos. It can be the difference between a great vacation and a terrible one. The providers on this website, from the big hotels to the small individual properties, are committed to creating a great experience for their guests. So make sure you book lodging that will make your Lake Erie Islands experience special! Our island is located near big Ohio cities like Cleveland, Toledo, Sandusky, Catawba and Port Clinton making it a nearby vacation spot for many! Each year we host guests from all over the United States.
Put-in-Bay Things to Do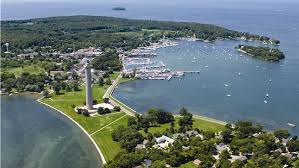 First, you will have to take a Put-in-Bay ferry to get here! The ride over on the Jet Express and Miller Ferry is a fun part of your trip. Your island experience will be special, because the island is overflowing with great times for you and your family or friends. You can enjoy golf cart rentals, go for a swim at the all swimming pools, sit poolside at the tiki bar, tour wineries and underground caves. Visitors can partake in some of Put-in-Bay's most famous attractions: Perry's Victory and International Peace Memorial, Perry's Cave, MIST Swim up Bar, Mr. Ed's, and much more. You can even rent jet skis, boats, paddleboards and kayaks!
Book a Put-in-Bay Getaway Today!
If you want to take away one thing from reading this, it should be that there's no shortage of lodging options at Put-in-Bay. Whatever you have in mind, from a large hotel in the heart of the action to a boutique Airbnb Put-in-Bay style, you will be able to find what you are looking for. You can even check out a Put-in-Bay campground if you like. But why do that when there are so many great lodging options to fill your needs? So why wait? Plan your Put-in-Bay vacation now! Just don't expect to get here in a Put-in-Bay tunnel! The sooner you book, the sooner you can take a Put-in-Bay ferry across Lake Erie to the island!