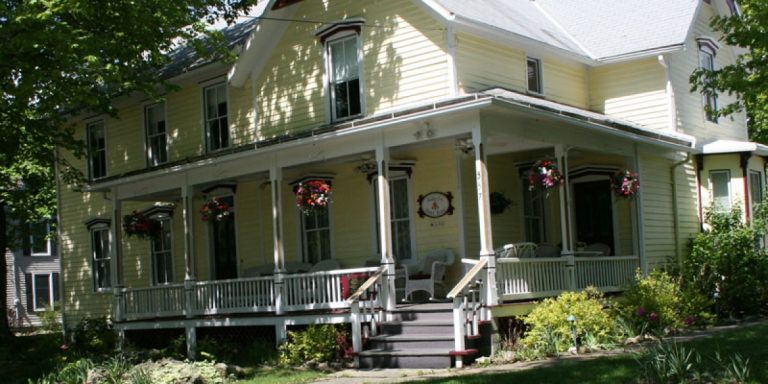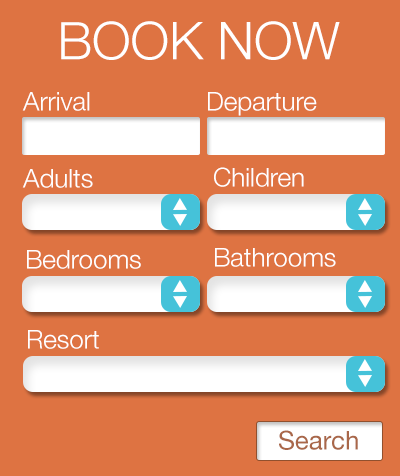 Ashley's Island House is located about one block from downtown Put-in-Bay's main street, Delaware Ave. This historic 1860's Victorian architecture Put-in-Bay Bed and Breakfast is recognized as the largest and oldest on the island. The famous front porch is a favorite hangout for many of Ashley's guests. You can just sit back and watch the world go by in front of you.
Hardwood floors, lofty windows, paddle wheel fans, and antique furniture and lighting induce a nostalgic and comfortable 19th Century feel in each of the thirteen guest rooms of this B&B. A variety of accommodations are offered to fill each guest's specific needs; whether you are traveling for business or on vacation, you'll find your lodging needs most comfortably met. For the comfort of their guests, Ashley's Island House is centrally heated and air conditioned which comes in handy on those early and late seasonal weekends. A large continental breakfast is provided to all guests and it is served in their main dining room.
Island weddings are quite popular in Put-in-Bay, and Ashley's has hosted many of them! For a unique and memorable event, consider planning your Put-in-Bay wedding at Ashley's Island House. The unique island atmosphere of the B&B and its grounds is perfect for couples searching for just the right spot to elope to for a special, private wedding ceremony and honeymoon celebration. There is even room for a large tent for the reception in case of inclement weather.
Ashley's Island House guests usually explore the island with a golf cart. Ashley's has special discounted overnight rates for their guests staying at the B&B. Currently the rates are $50 a day and that includes overnight. The day for for golf carts starts at noon and run till 11am the next day. They ask guests to reserve carts early because with only thirteen rooms and only eight golf carts, they usually sell out.
Ashley's Island House Testimonials
This was the second year we came to Ashley's Island House, and we again had a great time. The rooms are cozy with each having it's own bathroom. Each bedroom has it's own theme. There is a nice, large front porch with wicker furniture to relax on. The hotel is located within easy walking distance of downtown in a quiet area. Service is very good, with friendly staff that give helpful tips about your stay on the island. They have a nice continental breakfast each morning. Our departure was delayed by wind and high waves on Sunday, October 27th, 2019. The staff kept us informed of the Jet Express status. When the Jet began running in early afternoon, the owner, David, was kind enough to take us to the Jet Express dock in his personal vehicle. Very nice, since the day was cold and blustery. We will definitely be staying here again!
Loved this B&B! The hosts were genuinely friendly and helpful with familiarizing us with things to do on the island. The house and our room were so clean, nicely decorated and very comfortable. The front porch is a lovely spot to sit and relax after a busy day on the island. Breakfast was good and made even better by the friendly talks with our hostess. We would love to stay here again!
Just returned from a two night stay at Ashley's Island House and it was a wonderful experience! Owner was there when we arrived and, since it was our first visit to the island, he gave us an island tour on one of their golf carts. Our stay just continued to be top notch during our entire visit. They had a cancellation and since that room was larger than our booked room they offered us that room – which I thought was a very nice gesture. Also really enjoyed making new friends with all the guests on the porch.