What is a vacation without great dining? Not a vacation at all! The folks at Put-in-Bay are well aware of that fact which is why you will find more amazing restaurants per square foot here than anywhere else in Ohio!
It doesn't matter what you're in the mood for, pub food or fine dining, Mexican or seafood, anything in between, you'll find it all! And you can definitely find a place to grab a slice! Breakfast to late-night, there's always an option to satisfy! Some of the best memories with family and friends are made over a great meal. We get together for dinners to celebrate holidays, birthdays, and more.
A great meal can take your vacation with people you care about to another level. At Put-in-Bay, we have so many great dining choices, ranging from casual to upscale, and any style of cuisine you can think of. The only challenge will be trying all of the Put-in-Bay restaurants that sound good during your stay! Read on to learn more about all of the great choices for a meal when out at Put-in-Bay!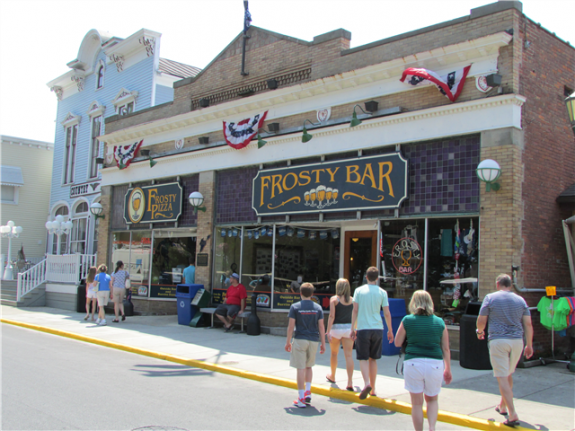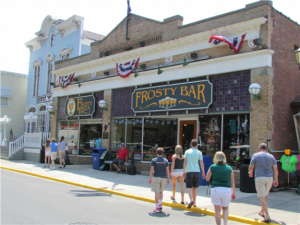 Unique Put-in-Bay Restaurants and Cuisine
When you explore the Lake Erie Islands, local authentic cuisine will be discovered all over. Meals ranging from simple fresh lake fish enjoyed with a view of the Bay to high-end but casual restaurants like the Goat Soup and Whiskey and everything you would expect in between. You could eat in a different Put-in-Bay dining for every meal. You might ask yourself, Can you make reservations for Put-in-Bay Restaurants? Well, most of our dining choices are walk-in and no reservations are needed!
Superb Lake Erie game fish like walleye and perch is typical – you'll get no fresher in the classiest restaurants in the world. Island entertainment in the evening is a must: beautiful dancing, traditional island guitar acts, and mesmerizing steel drums. The crowd participation with the popular late-night DJs in our Put-in-Bay clubs and bars is a highlight. How many bars are in Put-in-Bay Ohio? Well over a dozen!
Seafood and Concerts
Surrounded by Lake Erie, the shallowest of the Great Lakes, local fishermen venture beyond the lighthouse before sunrise. Their catches help Put-in-Bay restaurants earn a reputation for creating the best cuisine in the area. Fresh seafood comes straight out of the lake and is prepared simply by local chefs. They use delicious local ingredients from our nutrient-rich fresh island gardens. Many island chefs even grow their own herbs and vegetables for a truly Green dining experience. But don't worry, there are quick-service places serving great food to diners like Subway and the Chicken Patio, and the Burrito Stand.
You can even get some fair food at the annual Bash on the Bay country concert in Put n Bay Ohio. Past performers have been Toby Keith Put in Bay, Rascal Flatts Put in Bay, and Kid Rock Put in Bay tickets. Local hotels offer their own unique food offerings also such as the Islander Inn Put in Bay and the Bayshore Resort Put in Bay. And as an added bonus, if you book direct (instead of using Airbnb Put in Bay or VRBO Put in Bay), then you will usually save money that you can use for great dining on the island!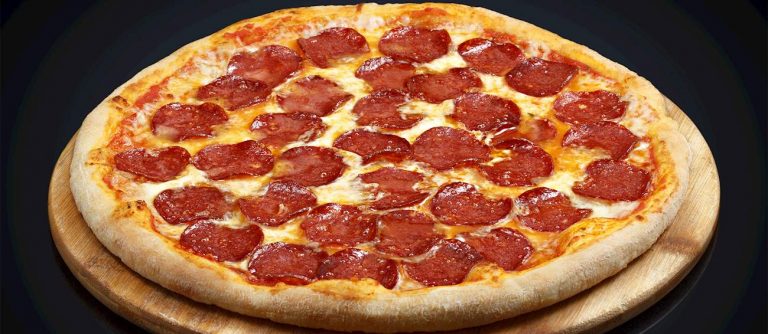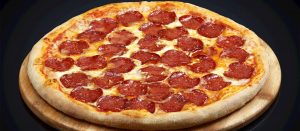 Love fresh food?
There are over forty places to eat and drink on the little island of Put-in-Bay. Whether you are arriving from the Miller Ferry or Jet Express your next meal is not far away. This page features just a few! Also, check out more dining options at PutinbayDining.com. Or simply ask a Put-in-Bay taxi driver where he or she loves to eat, you may be surprised!
Seafood meals at one of the best restaurants the Upperdeck feature favorite local dishes like famous lobster bisque cooked in a traditional manner and served in a sourdough bread bowl. Located on the Boardwalk off of Bayview Ave, this great spot on the island with an amazing view. From there you can see Put-in-Bay Harbor, Perry's Monument and some days even Cleveland far off in the distance. Try Hooligans on Catawba Ave for the freshest perch tacos on the island. Lake Erie Perch is a favorite at Mossbacks across from Derivera Park. Alaskan King Crab entrees make an appearance when it is in season.
Put-in-Bay Restaurants for Breakfast, Lunch, and Dinner
Where to get Breakfast at Put-in-Bay restaurants? Start the day with a delicious breakfast of Eggs Benedict at Frosty Bar or Bloody Marys at Reel Bar. Or maybe try the omelets at Pasquale's Cafe on Loraine Ave or crepes at the Forge. The Village Bakery is a hot spot for danishes and coffee unless you favor the margaritas across the street with live entertainment. Ice cream at Dairy Isle is always an option, any time of day.
A perfect lunch in downtown Put-in-Bay can be a simple burger and fries at the Boathouse Bar or a Cuban sandwich at Topsy Turvey. Late-night street vendor dogs or Cameo pizza slices in Mr. Ed's Bar and Grille on Delaware Ave, or even a fine restaurant menu and appetizers at Upper Deck but in a casual environment like Mama Marias (famous for their meatball subs). What is the number for Pizza on Put-in-Bay? Your best bet for late-night free delivery is 419-285-4444. Make sure you are ordering from the Cameos located in Put-in-Bay, OH 43456
As well as gourmet sandwiches, pizza, and Caribbean conch fritters are on offer by the water's edge, there are many colorful cafés serving light meals and your fix of great eatery coffee. Is there a brewery on Put-in-Bay? Yes, there is, and it called the Put-in-Bay Brewery! There is even a distillery at the Put-in-Bay Brewery with outdoor seating.
Looking for a specific type of restaurant on South Bass Island? The island offers many different type of restaurants all of which are great options. Hooligans is an Irish Pub that offers some phenomenal burgers. Their Hoolie Dip is a must every time you visit. The Old Forge is the place to go for crepe lovers. Fire Engine Pizza Company is one of the many satisfying pizza spots on the island. The best Cuban sandwich on the island is found at the Keys. Enjoy a margarita while trying Rita's Cantina loaded nachos.
After Hours at Put-in-Bay
When the sun sets and you've had your fill of our delicious cuisine. The real party begins! There are plenty of things to do in Put-in-Bay.
When the sun goes down, the party heats up. Put-in-Bay restaurants and bars boast the best nightlife of all the Lake Erie islands. Mix with friendly locals and boaters in open-air bars, most on the downtown strip where cool island vibes and spectacular vistas await. Grab a drink and enjoy the bands, whether local live music or a stunning sunset over the water at the Keys or Boardwalk restaurant.
Looking for the best Put-in-Bay Bars? Head to Delaware Avenue wher you find Mr. Eds and the Roundhouse Bar. If you are looking for a more lowkey bar head to Joe's Bar, an islander favorite dive bar. Located near the state park just a short golf cart ride away. Biergarten is must for any German beer lover. The Reel Bar is another local favorite that offers live entertainment. There is no better place on the island to enjoy an delicious mojito than Mojito Bay.
When you want to go large, head to one of our pumping nightclubs, or join a nightly Put-in-Bay Rolling Pub Tour where you pedal yourself to the party. Above all, while our Put-in-Bay Restaurant's nightlife is exciting and exotic, it's extremely safe and fun. All of which are a short golf cart or taxi ride away from your Put-in-Bay resort. Stay Overnight and enjoy the late-night festivities! Visit the Key West of the Midwest today!