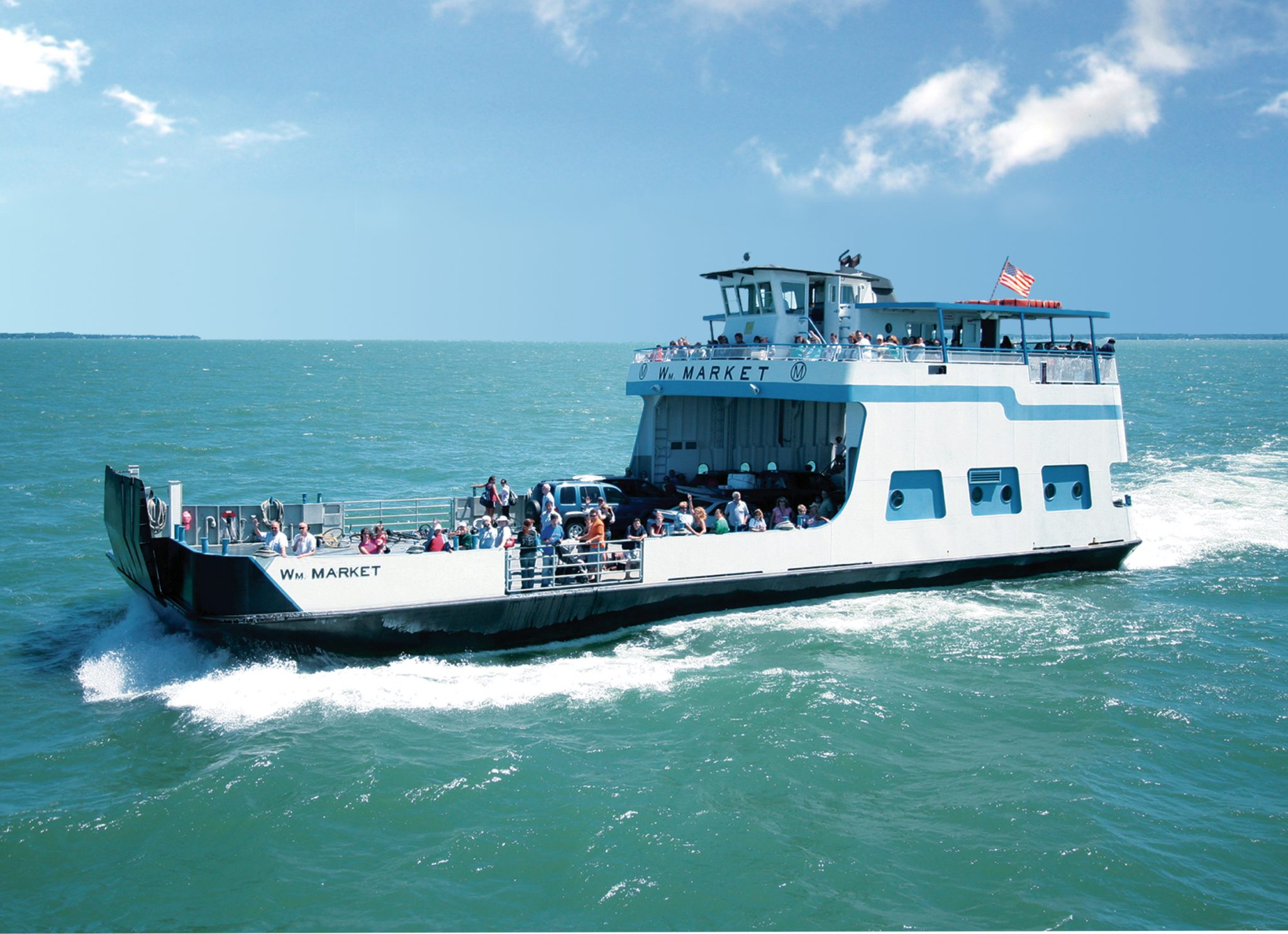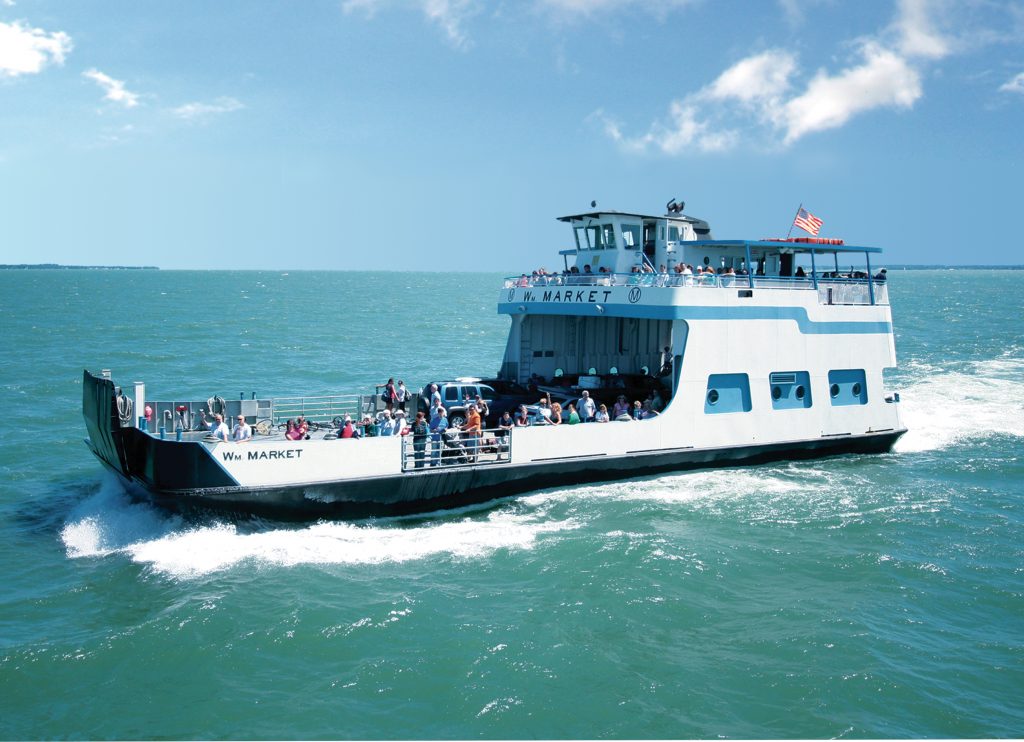 Miller Ferry 2023 Schedule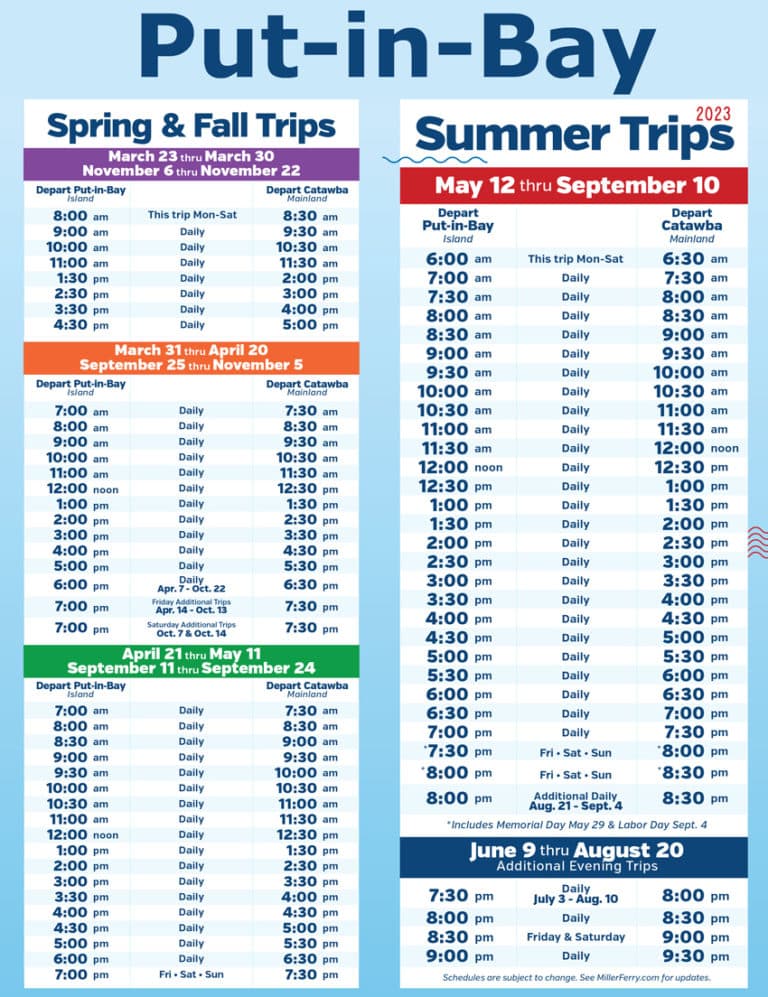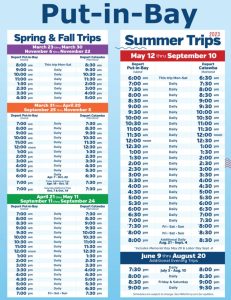 The Miller Boat Line Ferry Service
The Miller Ferry is the most affordable way to travel to both South Bass and Middle Bass Island. Leaving from Catawba OH every half an hour from Memorial Day through Labor Day, the Miller Ferry is capable of transporting large groups and vehicles.
Reservations are not required. The last trip back to the mainland is around 7pm midweek and 9pm on the weekends. There are a reduced schedules beginning March 30 and after August 19 with service suspended between November 21.
Miller Ferry Fares (one way):
Adults: $7.50
Child (6-11 yrs): $1.50
Child (under 6 yrs): Free
Bicycle: $2.00
Car: $17.00
Motorcycle: $16.00
There are additional fees for trailers and large commercial vehicles.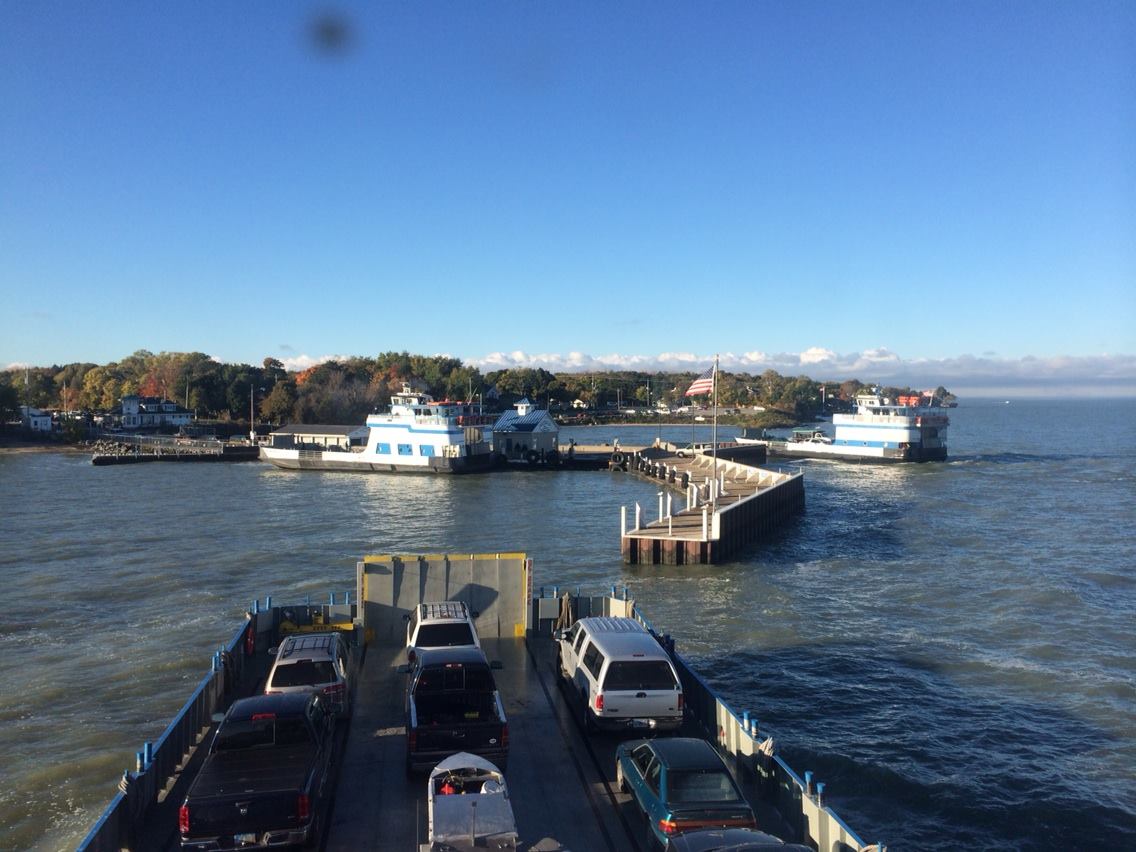 Miller Ferry Details
The Miller Ferries dock at the Lime Kiln Dock, which greets thousands of visitors to Put-in-Bay every year. Located at the southern end of the island, the Lime Kiln Dock also includes Dockside Gifts. Dockside Gifts sells a variety of goods, from souvenirs to a much-needed snack after your trip on the ferry. Cold beverages and coffee are also available on-site as well as home decor, trinkets, and apparel. You can grab a snack before getting into a Put-in-Bay Taxi and heading out to your Put-in-Bay island lodging.
The Miller also provides various discounts and coupons to make your trip even more affordable. With group discounts, season passes, and Frequent Floater tickets save big on your next trip to the island. Purchase a Miller Ferry Gift card at the the ticket boat for friends planning to travel to Put-in-Bay. They are even reloadable.
Frequent Floaters are convenient travel sized packs which make it easy for families, friends, and businesses to "Share the Island Fun". Twenty one-way tickets come in each discounted packet. Buy Frequent Floater packets at the Miller Ferry Catawba ticket booth, the Lime Kiln Dock ticket booth on Put-in-Bay, or at the Miller Ferry office on Bayview Ave. in downtown Put-in-Bay.
The Miller also works directly with large groups to offer special package deals on their trips. For school groups, bridal parties, and business retreats, contact the Miller Ferry to hear about their specials. Their packages include dockside luggage drop off, complimentary passes for motorcoach driver and tour guides, and coupons to many Put-in-Bay attractions.
The Miller Ferry offers departures from Catawba Island, Ohio, to Put-in-Bay and Middle Bass Islands. The Miller Ferry is the only ferry boat that transports vehicles to the island, although, as a visitor bringing a car is optional. Parking on the island is minimal, and waits to get a car on or off the island can be awhile. But all home and condo rentals, as well as hotels, have parking available on the island.
The Miller Ferry was originally a charter boat service and ice harvesting business. In 1945 the company began running the South Shore, a 65-foot enclosed boat that could carry up to 12 cars and handle the infamous Lake Erie chop. The three trips daily between Miller's downtown Put-in-Bay dock and Catawba took about 40 minutes.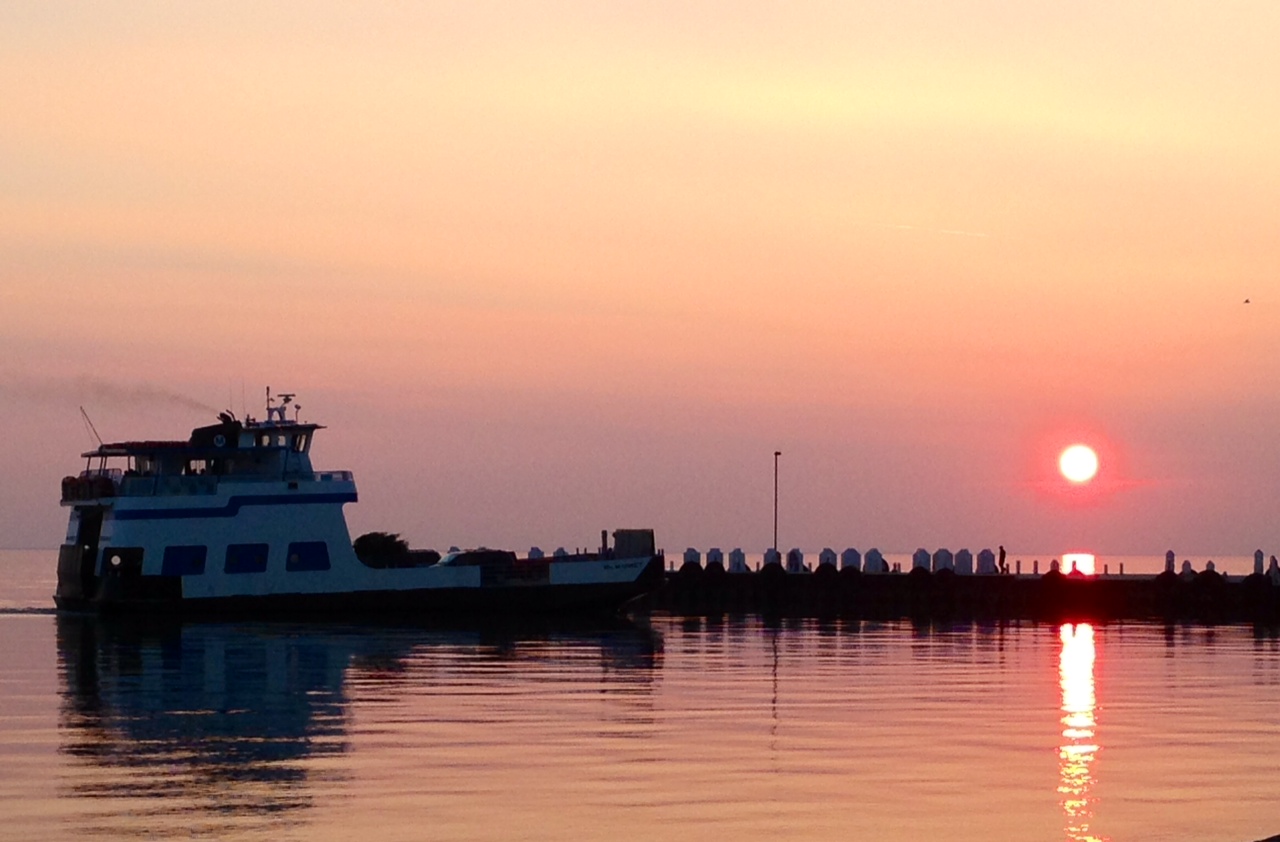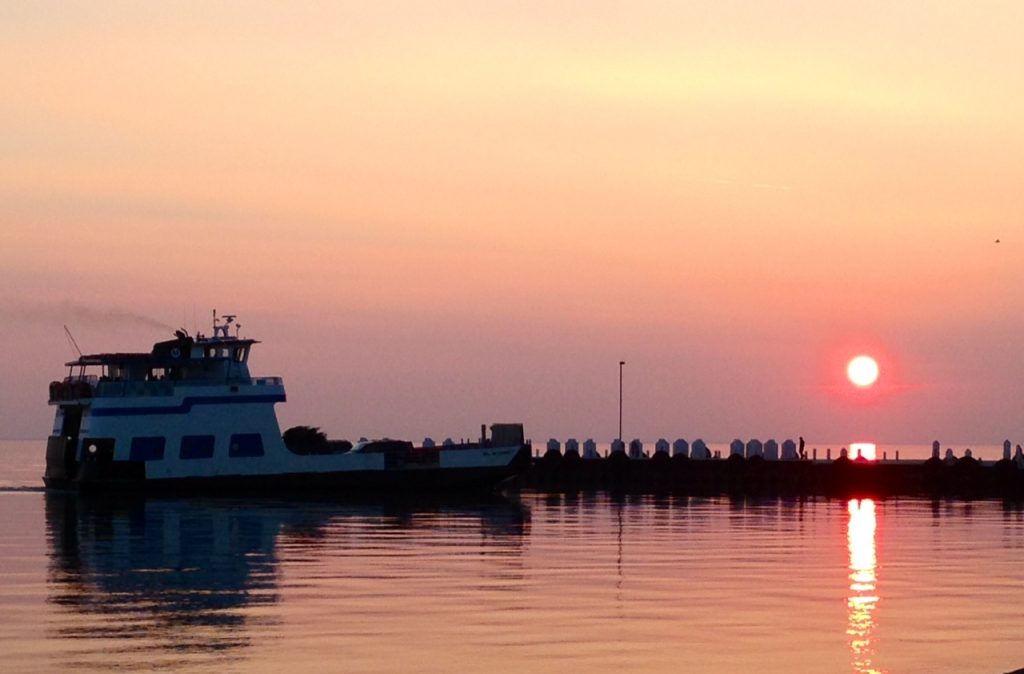 The Miller Boat Line Ferry Service
When traveling across Lake Erie to destinations such as Put-in-Bay, Middle Bass Island, or the other Lake Erie Islands, the Miller Ferry provides great service to its guests with exceptional views. Conveniently located in Port Clinton, Ohio, The Miller Ferry is a short boat trip to the islands and has the lowest fares.
The Miller Boat Line will transport guests aboard the ferry via car, bike, or walk-ons and departs from the northern point of Catawba Island. The Miller Ferry makes frequent trips from Catawba Island (mainland) to the Lake Erie Islands during the spring, summer, and fall months.
The address for the Miller Ferry Boat Line is 5174 E Water St Port Clinton, OH 43452. The ferry is within a half-hour drive from Sandusky, Ohio and an hour drive from Cleveland, Ohio. The ferry makes frequent trips daily. To view the full schedule, click here. Whether you're visiting the islands for a day trip getaway or spending a few nights, the relaxing Miller Ferry is the best way to travel.
Guests who do not choose to bring a car to the island will find parking available near the ferry. Although both paid and free parking options are available, free parking is available within walking distance to the Miller Ferry.  Plus, once you get off on Put-in-Bay, taxi service and golf cart rentals are available. Golf carts are a great way to enjoy downtown Put-in-Bay.
Regular Miller Ferry Trips
Now, during the peak summer season, about 95 people work for Miller, carrying cars, people, kayaks and bicycles to and from Catawba, South Bass and Middle Bass Island, with trips begin at 6:30 a.m. and last until nearly 11 p.m. The biggest boat, the Put-in-Bay, can hold 600 passengers without cars, or about 280 passengers with 28 cars.
Miller Ferry leaves Port Clinton/Catawba every half hour in the summer, so it is easy to plan around for you and your family. Purchase affordable tickets at the ticket booth for you, your car, and bikes if you wish! Miller Ferry transports to both Put-in-Bay and Middle Bass Island.
Passengers do NOT need a reservation. In fact you will probably be able to get a ticket and board the next ferry. Vehicles to and from Put-in-Bay DO NOT need a reservation, it is first come first served. Fridays TO Put-in-Bay and Sunday FROM Put-in-Bay will be the busiest car line. Because of a more limited schedule, Middle Bass Vehicles ARE required to have a reservation. However, passengers do not.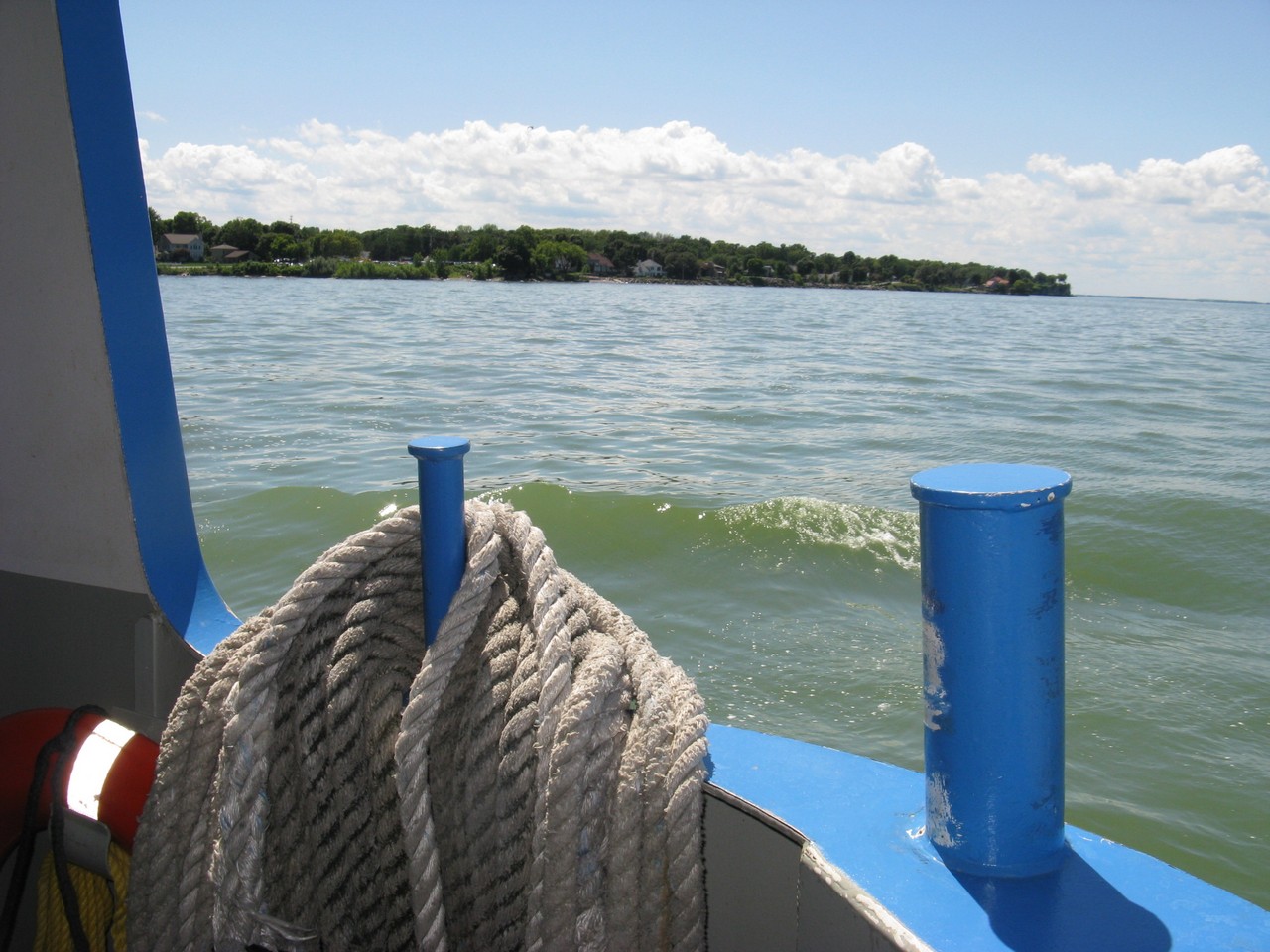 History of the Miller Ferry
Put-in-Bay is considered the heart of Lake Erie "Wine Islands" because if its rich vineyards and tasty wines, which made it a popular tourist destination. During the start of the 20th century, steamships would embark on the island during the summer months and guests would enjoy the Hotel Victory and island attractions. Lake Erie has also long been a popular destination for fishermen because of the perch, pickerel, and bass. To help keep the fishermen cool in the summers, William M. Miller and Harry Jones started a local ice business in 1905. The men would collect about 1000 tons of block ice during winter months, store it in an ice house, and sell it to sailors on yachts during the summer. Miller used his eighteen-foot wooden boat for these deliveries.
The son of William M. Miller began a method of transporting a ferry-like service transporting cars, livestock, freight, and passengers to the island along with the first year-round mail service to South Bass Island.
The Miller Boat Livery was renamed to Miller Boat Line when it was incorporated in 1966. Over the years, efficiency became of great importance and the main Miller Ferry route was adjusted to ensure the shortest route to the islands. By 1972, the ferry was making 12 daily trips from the mainland to Put-in-Bay (South Bass Island).
Put-in-Bay grew in popularity in the 1970's and historical homes and business that were once in disrepair began to be renovated. Tourism rapidly grew and as the islands became a popular destination.
Over the years, the technology and safety of the boats have improved as the fleet has grown. As the fleet grew, the high level of service offered by the Miller Ferry to its guests has remained exceptional. The latest addition to the ferry fleet, named Mary Ann Market, was added in 2019. This new ferry is both a passenger/vehicle ferry that can carry up to 600 passengers and features start-of-the-art boating technology.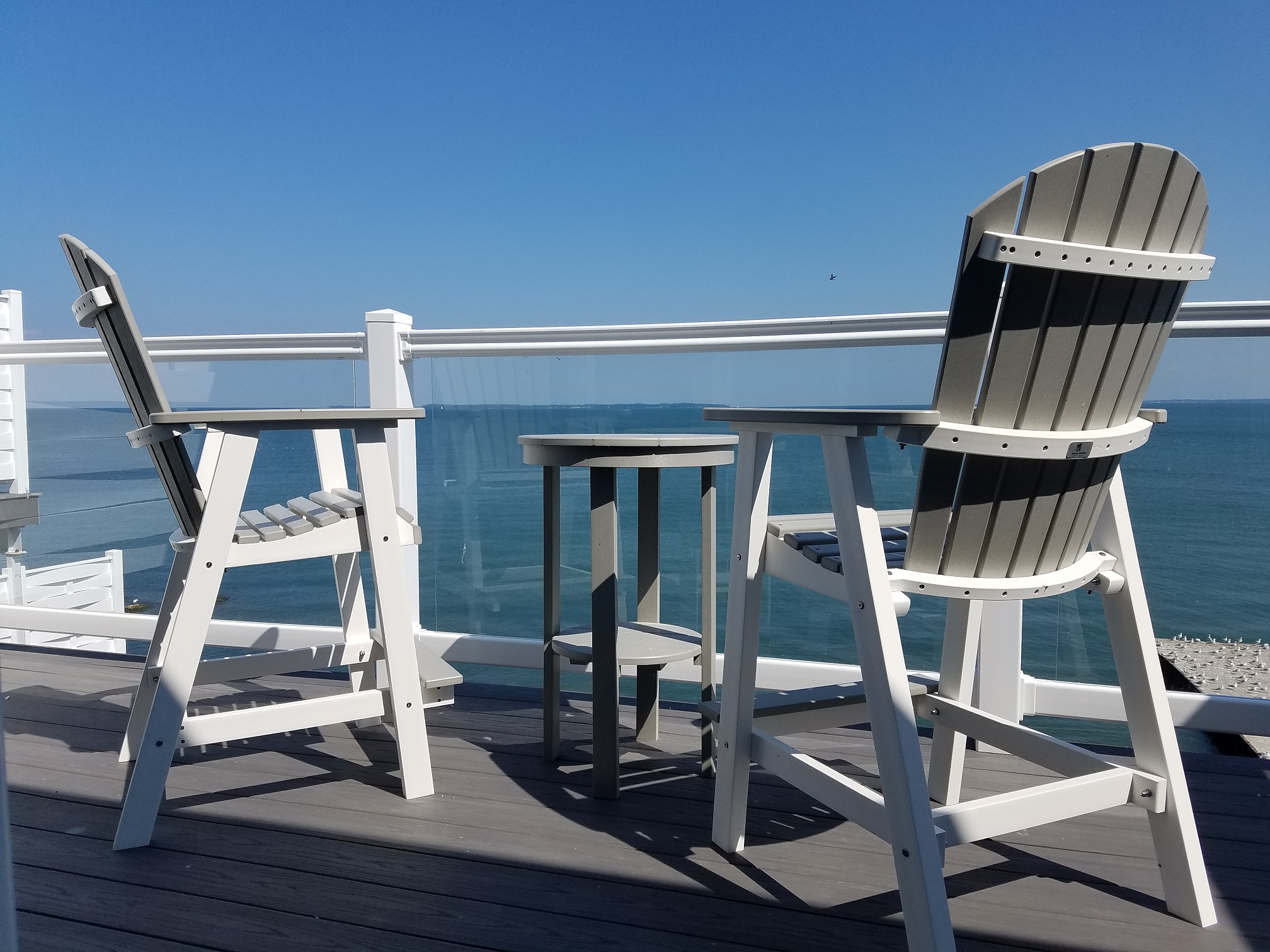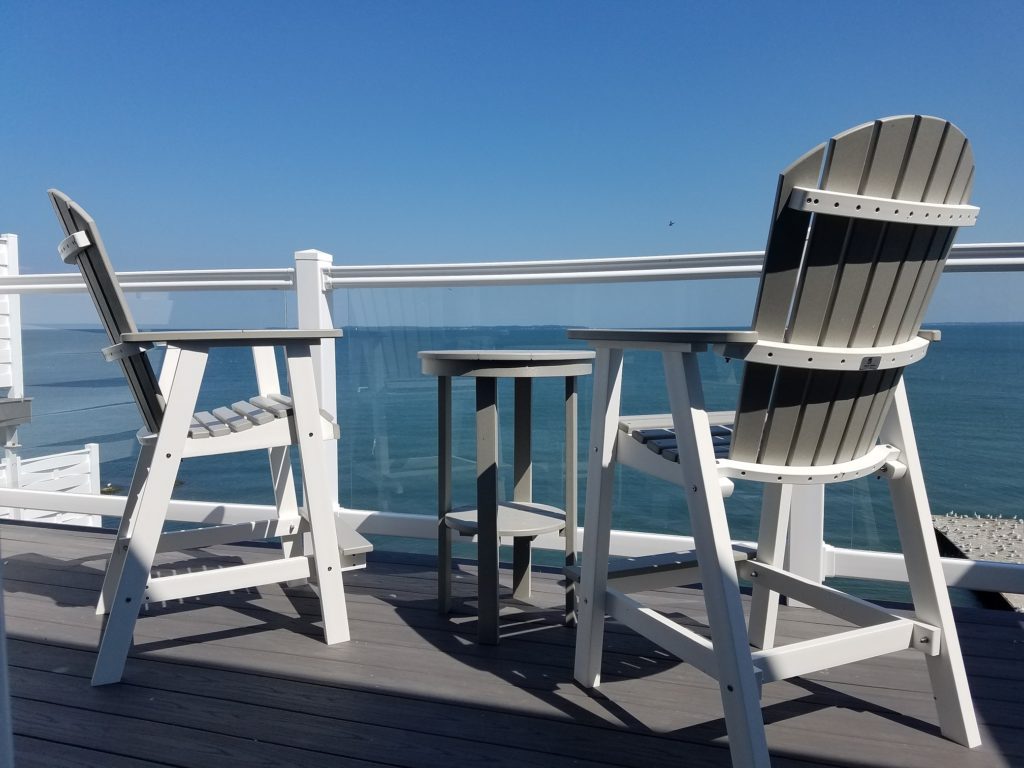 Drivers Checklist Put-in-Bay Vehicles
Pay close attention to Peak Demand Periods and try to avoid going to Put-in-Bay on Friday afternoons/evenings, and returning from Put-in-Bay on Sundays and Holiday Mondays. During these peak times, Miller Ferries will sometimes run extra trips but are not guaranteed.
Schedules may change without notice.
The Miller Ferry reserves the right to limit the number of vehicles to accommodate more passengers when required.
Reservations are not required. Vehicles are transported on a first-come, first-serve basis.
Commercial vehicles that are over one-half ton must have reservations made by 4:00 pm at least one day before passage. Please be in line 20 Minutes before your reservation departure time.
Motorcycles are taken along with vehicles on a first-come, first-serve basis. Reservations are not accepted.
Miller Ferry provides Wheel Chocks and two Two tie-downs.
It is the Captain's Discretion to choose to carry motorcycles during high winds and or rough seas.
The Captain may elect to choose to carry more than two motorcycles without tie-downs when weather conditions permit.
Due to Maritime Security regulations, all vehicles, customers, and baggage may be subject to inspection at any time before or during a trip.
Customers are permitted two 5-gallon approved containers of gasoline or propane to be brought on board the Miller Ferry.
The containers must be stored inside the vehicle. No gasoline/propane containers may be carried on as a passenger.
Trucks with saddle tanks in the bed of the pickup are not permitted, due to regulations of the US Coast Guard.
Be sure to set the emergency brake on your vehicle once you have boarded the ferry.
There is no smoking onboard the ferry or in shelter houses.
Frequently Asked Questions:
Does the Miller Ferry offer same-day round trip service for cars?
Yes, the Miller Ferry does offer same-day round service for cars. Vehicles making round trips on the same day can do so Monday-Thursday. Due to the busy summer weekends, vehicles can not make a round trip the same day on Saturdays, Sundays, or holiday Mondays.
How do I find options to explore Put-in-Bay by golf cart or taxi?
To view options to explore Put-in-Bay by golf cart or taxi, see information on the Island Club Taxi and the Put-in-Bay golf cart rentals.
What is the cost of a ferry ticket?
The prices vary depending on adults, children, cars, bikes, etc. To view the full list of current ferry ticket prices, click here.