Welcome to Put-in-Bay Online's 2022 events calendar!
There may be nowhere in the state of Ohio that has as much to do on any given weekend as Put-in-Bay. Our event calendar is packed to the gills with an incredible variety of things to do.
*** Please Note: Some event dates are tentative at this time. Please contact the event host for full details. ***
We've got concerts, sports tournaments, 5k's, regattas, and that's just the start of it. You won't believe the amount of fun we can pack into one little island and all of the events! If you've already booked your vacation, check above to see what will be on the menu for your trip. And if you haven't booked yet, use this calendar to pick the perfect dates for you and your group!
Put-in-Bay is filled with activities to enjoy every day of the season. But on most weekends, you will find some very special events that you can take part in. Check out our entire list of Put-in-Bay upcoming events for 2021.
Put-in-Bay Events Variety
From concerts to starlight cruises, sports tournaments to holiday festivities, there's always something interesting going on at Put-in-Bay!
If you know when you're joining us in the summer, you can look at those dates to see what's events you will be able to participate in. If you haven't yet planned your Put-in-Bay getaway or bachelorette party, these events will help you determine the perfect time to come!
So, visit the Put-in-Bay events calendar to find out the special things going on at the Bay! See below for our Calendar of Events for Put-in-Bay.
A Summer Full of Put-in-Bay Events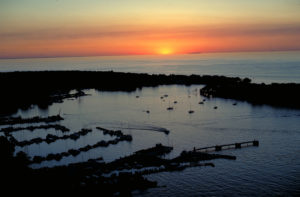 Put-in-Bay Ohio is known for filling the summer calendar with great weekend events for its incoming guests. No matter when you're joining us at the Bay, from April weekends to Oktoberfest, you're likely to find a lot of fun events. There are plenty of things to do in Put-in-Bay! The holiday party and festivities are famous throughout the Midwest. You won't regret spending your St. Patrick's Day, Memorial Day, Fourth of July, or Labor Day weekends at South Bass Island.
Bash on the Bay 
For the last 4 years, the island has organized its own music festival at the Put-in-Bay Airport. The Put-in-Bay music festival called Bash at the Bay caused thousands of people from all over the United States to visit the island. The first one was headlined by Toby Keith in 2017. Rascal Flatts' Put-in-Bay debut came in 2018, and 2019 saw 21x platinum recording artist and entertainer Kid Rock! The headliners for 2020 will be announced soon!
2019's Bash on The Bay saw hundreds of boaters dock their boats in the downtown harbor and head to the festival. All of the Put-in-Bay Taxis on the island were running nonstop all day long. Bash on the Bay is the Island's busiest weekend of the year. As a result, Put-in-Bay lodging books up well in advance so plan ahead!
South Bass Island is also home to local performers who have been playing the island for so long they've become famous in their own right. People from all around the country know of Bob Gatewood, Pat Daily, Ray Fogg, and Mike "Mad Dog" Adams thanks to their times on the island. Put-in-Bay entertainers often head down south in the winter to play their Put-in-Bay classics in places like Key West!
Put-in-Bay Events You Won't Want To Miss 
Annual Put-in-Bay events like the  Put-in-Bay Spring Fling, Fall Ball Mardi Gras, Pyrate Fest, Mr. Ed's Pajama Party, and the Whiskey Light at the Round House Bar entrance make the island a popular destination. The events attract visitors from Cleveland, Detroit, Chicago, and all over the United States.
The Put-in-Bay Spring Fling serves as the party that kicks off the season on the island. For 21 years, the event has been hosted by The Island Club where their guests can enjoy free food, beer, and live entertainment on site. When it's time to shut down the island for the cold winter months, The Island Club hosts the Fall Ball serving as the last bash of the season in Put n Bay Ohio!
The fireworks show on the Fourth of July can be best seen from Perry's Monument as the night sky is lit up with a colorful display. Other good places to see the Put-in-Bay fireworks show include The Boardwalk, The Put-in-Bay Winery, and DeRivera Park. 
The best way to get around to Put-in-Bay events is to rent a golf cart and cruise around in style. If not there is always a Put-in-Bay taxi to get you around the island for only $3 per person.
Enjoying Beautiful the Beautiful Lake Erie Islands
We also recommend you get out onto the water while you're here. We love our beautiful Lake Erie and there are so many different ways to enjoy it.
There are some Put-in-Bay events that feature the lake, such as the I-LYA Regattas and big-time boat races that take place all over the Great Lakes. History buffs will love the Put-in-Bay historical weekend, which celebrates Commodore Perry's victory in the War of 1812 and the Battle on Lake Erie.
A Put-in-Bay Event for Everyone!
This is really just scratching the surface of Put-in-Bay upcoming events on offer. There are so many more, like the Stargazing Cruise, the famous Pig Roast, and more. Don't resort to just picking a weekend and hoping, check out the Put-in-Bay event calendar to see what could be going on during your trip. We bet it'll be something you want to check out! The sooner you book, the sooner you can get on a Put-in-Bay ferry and enjoy events!
Your Put-in-Bay Events Experience
With so many events taking place throughout the year, you can always make your own event on Put-in-Bay.  Many people head up to the bay and celebrate a bachelor or bachelorette weekend.  Coordinate with you and your group to see when is a good time to come up to the bay and stay awhile.
Island Club Home Rentals and the Put-in-Bay condos offer the best rental homes on the island to enjoy events that last multiple days.  Other notable Put-in-Bay hotels include the Commodore Resort and the Victory Station Hotel.
Should you have any questions about events or availability inquiries please call 216-898-9951 or click through the lodging tab.
Frequently Asked Put-in-Bay Events Questions
When is the Put-in-Bay Spring Fling?
The Spring Fling On Put-in-Bay will take place May 1st and 2nd of 2020.  The event is held at The Island Club and features 1700 people celebrating the unofficial start to summer with free beer, food, and live entertainment. The party serves as a customer appreciation for regulars who have been staying with us for many years.
When is Bash on The Bay?
2020's Bash on The Bay will be a two-day event beginning Wednesday, August 26th, and ending Thursday the 27th. Availability for this event is very difficult to find so make sure you call ahead! Call The Island Club Rentals at 216-898-9951 for more info.
Is Pyrate Fest Weekend a Kid-Friendly Weekend?
Pyrate Fest Weekend is a kid-friendly weekend full of fun events for children to partake in. Children and adults alike are expected to participate in the costume contest.  Other fun activities include sword fighting demonstrations, foam swords, and more!
What is the Fall Ball?
The Put-in-Bay Fall Ball is the unofficial closing party event of the Put-in-Bay season and a customer appreciation event. Similar to the Spring Fling, The Fall Ball is held at The Island Club and features free food, beer, and live entertainment. The Fall Ball Party is always the first weekend of October.
How much are Put-in-Bay Oktoberfest tickets?
1-day passes usually start at just $4 and 2-day passes are usually $6.  A large tent across the street will be set up across the street from The Boardwalk with live entertainment, German food, and of course German Beer!
Do you have to be 21 to enter bars in Put-in-Bay?
Downtown Put-in-Bay bars typically permit underage customers until a certain time, after which they become strictly 21 and over. This is common during high points in the season, particularly on weekends. While South Bass Island is family-friendly during the day, the nightlife is predominantly geared towards adults.
However, Put-in-Bay, Ohio, still offers plenty of fantastic options for families. Families can enjoy dining at Put-in-Bay restaurants that serve delicious food, such as the Boardwalk. The Boardwalk offers outdoor seating with a stunning view of Lake Erie, creating a memorable dining experience for all. Explore the family-friendly side of Put-in-Bay during the day, and indulge in the culinary delights of the island.
Can you bring coolers to Put-in-Bay?
Coolers are allowed on Put-in-Bay, Ohio, but open alcoholic containers are prohibited while walking around. Whether you're boating on Lake Erie or staying at the Island Club, bringing a cooler is essential. Check out the downtown area for popular Put-in-Bay bars like Fishbowl, Frosty's, and Mr. Ed's Bar and Grille. Enjoy your visit to South Bass Island responsibly and make the most of your time in Put-in-Bay, Ohio.
Can you walk around with alcohol in Put-in-Bay?
Walking around with open containers of alcohol in Put-in-Bay, Ohio is illegal, as it is in any other Ohio city. This rule applies to both the streets and golf carts on South Bass Island. However, you can still enjoy the views of Lake Erie while visiting Put-in-Bay by taking advantage of the outdoor seating options provided by many restaurants and bars. Downtown Put-in-Bay, near Derivera Park, is home to some of the best bars on the island. Experience the vibrant atmosphere and indulge in the offerings of Put-in-Bay's finest establishments while adhering to the regulations.
Where do you leave your car when going to Put-in-Bay?
Your choice of ferry, whether the Jet Express or Miller Ferry, will determine your parking options when traveling to South Bass Island. Both ferry companies provide multiple parking options for visitors.
At both ferry docks, there are free parking spaces available on a first-come, first-served basis. On most weekdays, you can easily find free parking. However, during weekends and busy weekdays in high season, paid parking may be necessary. To secure a free parking spot, we highly recommend arriving early for your trip to South Bass Island. Once you arrive on the island, you can conveniently rent a Put-in-Bay golf cart, which is the preferred method of transportation.
Make the most of your visit to South Bass Island by planning ahead for parking and enjoying the convenience and fun of exploring the island with a golf cart rental.
Did You Know?
Did you know that Adults who win the costume contest at The Pyrate Fest events also win a free trip to the Cayman Islands?
NOTE: Event dates, times, and information are subject to change and are based on information provided at the time by island businesses and event coordinators. Always double-check to make sure that events have not been relocated or dates/times changed. You can always call the Chamber of Commerce or the Put-in-Bay Reservation Center (216-898-9951) for more information.