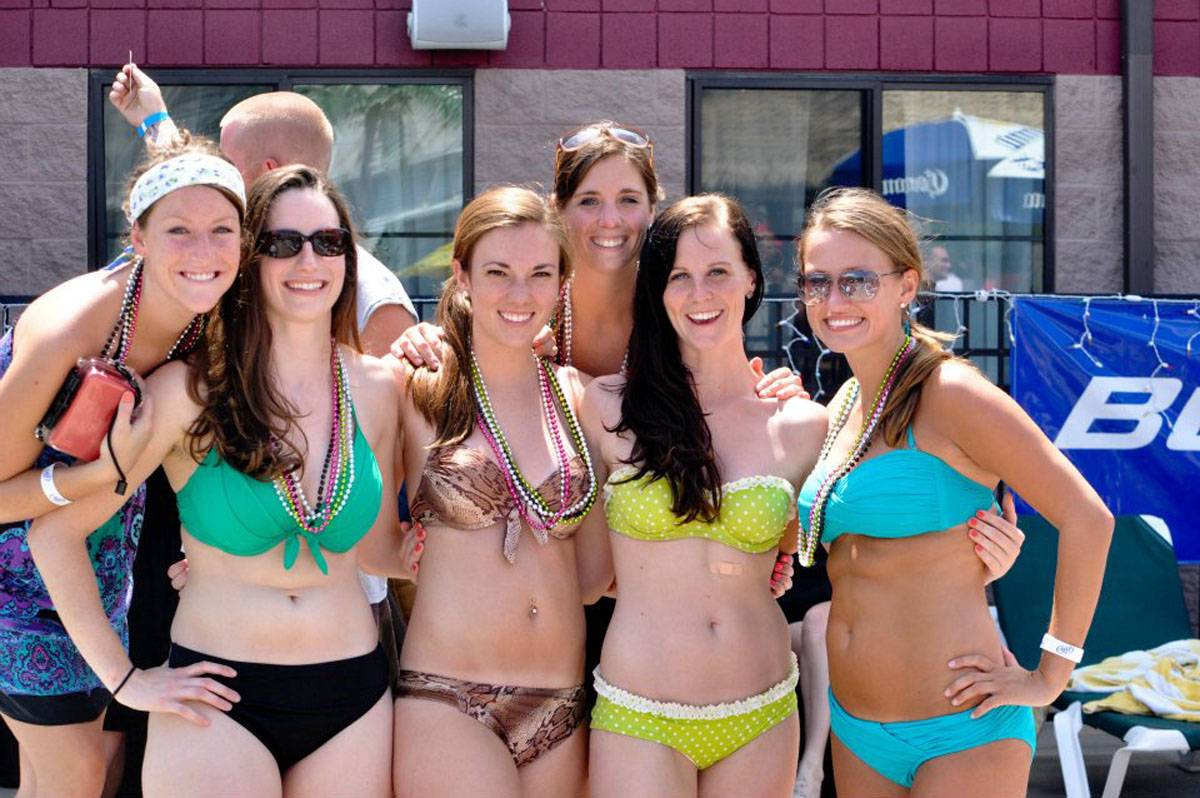 The end of summer is almost upon us and Labor Day Weekend is one of the biggest going away parties you will find. Kids are getting ready for classes and this is often the last best chance for families to enjoy a summer vacation to the beautiful island of Put-in-Bay. It is also the biggest entertainment wqeekend of the year with dozens of bands playing at the various watering holes around town.
It's a long weekend so there is lots of time to visit the Monument, see your favorite island entertainers, munch on one of Mr. Ed's new Cameo pizzas, sip down some lobster bisque at the Boardwalk, or hang out at the infamous MIST Saturday pool party in a luxury cabana. This weekend always fills up, so plan ahead!
Labor Day Weekend Entertainment
(this year's schedule will be up as soon as we get it!)
After a long day of taking in all that the island has to offer from the bars and restaurants to the fun activities like kayaking and parasailing, some rest will be in order. Reserving a Put-in-Bay Cabin is a great respite.  Here, the comforts of home beckon guests to relax and unwind.  So, set the watches to island time and watch the worries fade away. Besides, with so much to do on the island for Labor Day, you may want to spend and extra night so you can get the full island experience! Make sure you book fast because weekends tend to fill up fast in the summer. The sooner you book, the sooner you can get on a Put in Bay ferry!
Making a trip to Put-in-Bay is a must in the Summer months.  With a multitude of attractions, shops and dining options, there is something for everyone.  Moreover, to get the most out of an island adventure, considering staying the night.  Lodging options are aplenty.  Choices include hotels, homes and condos.  So, what are you waiting for?  Book a stay today.