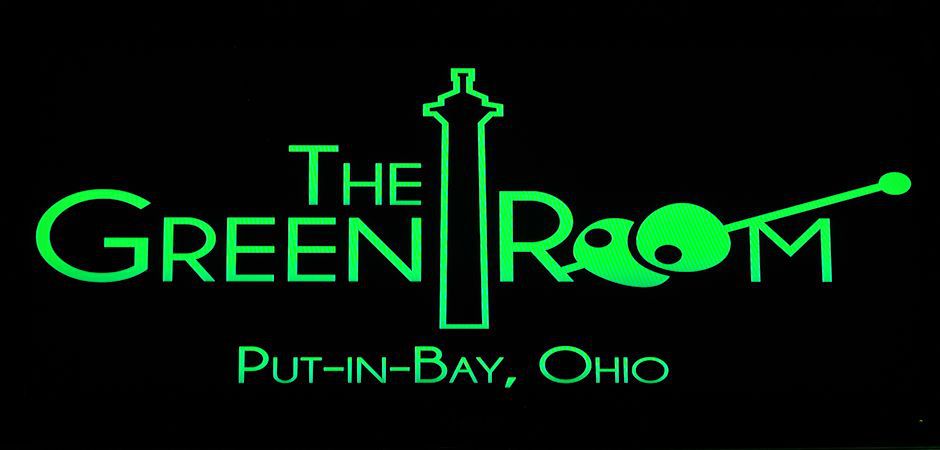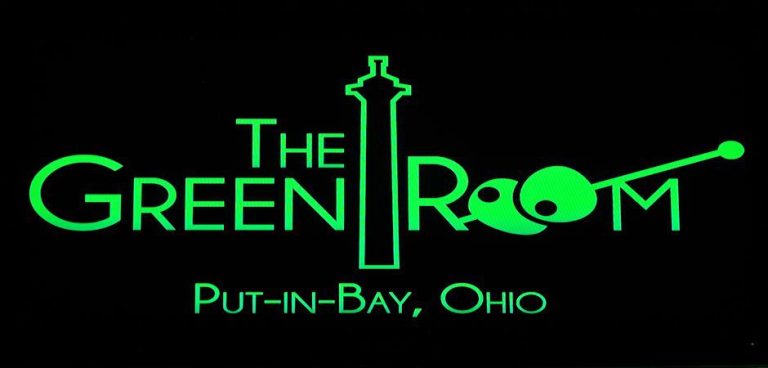 The Green Room at Mr. Ed's is the premier spot for late night entertainment.  Dance the night away under the stars at this favorite rooftop bar.  Also, enjoy sweeping views of DeRivera Park and the downtown Put-in-Bay harbor.  Get with the beat, as the best DJ's in the area keep the scene jumping.
Green Room Location
The home bar of this great Put-in-Bay hot spot is Mr. Ed's Bar and Grille.  Mr. Ed's has an outstanding location on the main strip.  Furthermore, the majority of the best Put-in-Bay Attractions and Shopping options are a short walk away.  Also, the Jet Express dock is just across the park, making this spot a must!
Rooftop Dance Party Under the Stars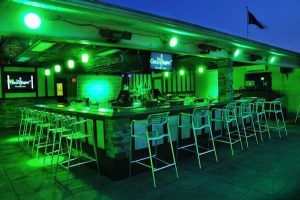 Just up the stairs from the main bar, the Green Room awaits with pulsating music and refreshing drinks.  More importantly, the large bar can be accessed from all sides, ensuring fast service.  Also, be sure to say hello to Pete, as he is often manning this bar.  He is the undisputed fastest bartender on the bay.  So, come and see for yourself a true master at work!  Also, flanking the bar guests will find a comfortable lounge area.  Cozy couches and chairs are welcoming after tearing up the dance floor.  So, great service and creature comforts are here for you!
Host Your Group at the Green Room
This wonderful space can be reserved for your next group outing. We have hosted business meetings, social organizations, wedding parties and more at the Green Room space.  Our Event Specialists are thrilled to assist in the planning process.  They will work with you to develop the menu, drink options and decor to best suit your group.  So, the choice is easy!
Book Your Event or Submit the Form for more information about the Green Room event options.
So, for the best night club experience on Put-in-Bay, look no further.  The Green Room has the perfect setting, fresh vibe and an exceptional staff driven to please.  Also, for group events, there isn't a better venue on Put-in-Bay.  Therefore, the choice is simple!  Get down at the Green Room!
Testimonials
Dave M: "This place feels like a college bar. When we went it was towards the end of summer and I can only imagine the scene at the peak of the summer time."
Jeff A: "The place is BEYOND AWESOME! Friendly staff and a family business based ran establishment. The entertainment here is bar none. If you go to Put-in-Bay this is a must stop."
Kim M: "My favorite place on the Island and that includes The Mist pool/pool bar when the weather is warmer. Wonderful staff and they make you feel like family! Come out and enjoy the awesome bands and DJ's when you hit the Island, this is a "MUST" destination."
Jess T: "This was the first time I ever visited the island and man did I have fun! Mr. Ed's was the place to be while there. The live music was amazing and the staff was awesome. At no point did I ever feel uncomfortable. The security was super attentive to issues. I don't think I ever had to wait for a drink. And did I mention the live music?!? Amazing. My girlfriend's and I are proudly supporting our Mr. Ed's hoodies and shirts all the way up in Alaska! Can't wait to see you guys again very soon!!!"
Diane V: "We came here as our last stop of the night of my best friend's bachelorette party. We had a great time. We were up at the roof and had a dance floor. It was a large area and was packed. They stopped letting people in about an hour before they closed because it was so packed. Would go again, we had fun!"