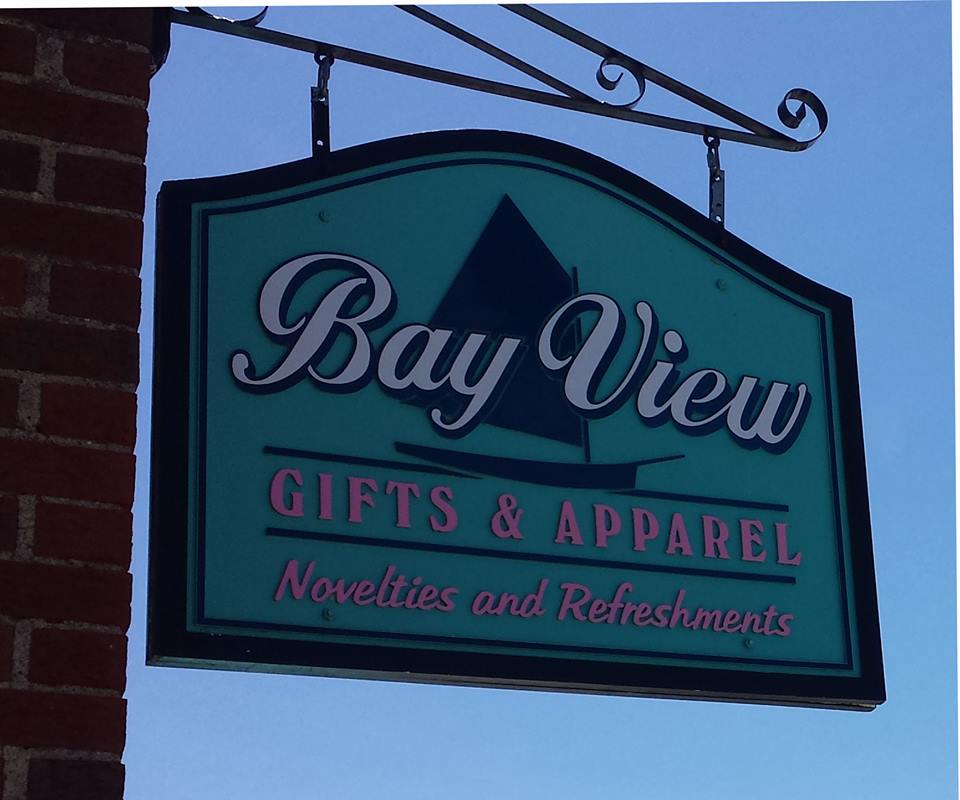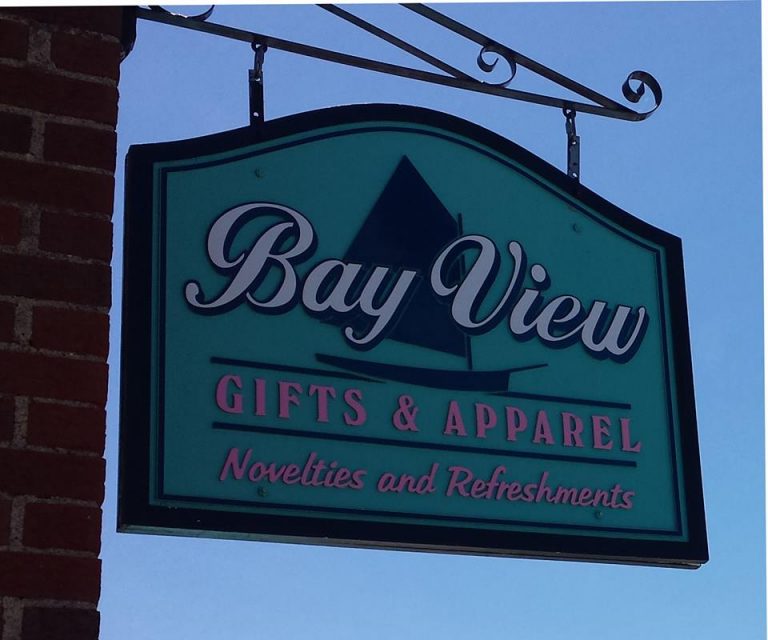 Bayview Gifts offers a wonderful selection of great apparel and home decor. Find that special gift for that special someone.  Browse among the carefully chosen products.
A quick walk from the downtown area of Put-in-Bay will lead you to Bayview Gifts. It is a small and charming gift shop just down the road from the Miller Marina. You can get a beautiful view of the lake and the local docks. Then you can head in to the shop to find the perfect gifts for family and friends!
The store offers anything from clothes, to decorations, to Put-in-Bay themed souvenirs that are a great way to help you remember your trip! All of the items in the gift shop are carefully chosen by the Bayview curators to ensure that all the gifts and souvenirs are unique and original products. Buy some gifts to take home to your family and friends and maybe one or two for yourself!
Bayview Gifts Location
This shop is located across the street from the Miller Marina.  This lakeside spot offers lovely views of Lake Erie and the Put-in-Bay docks.  If coming from the downtown Put-in-Bay area, upon passing the Put-in-Bay Yacht Club, the location is on the right.
This area has so much history. Gibraltar Island is also just across the way from Bay View gifts. Gibraltar Island was a lookout spot for Commodore Perry's forces in the Battle of Lake Erie. The home known as Cooke's Castle on Gibraltar Island is a National Historic Landmark. If you'd like to see Gibraltar Island, there is a water taxi to get across from Put-in-Bay!
So there's no shortage of things to do in the area once you're done at Bay View gifts. In fact, we haven't even scratched the surface! You'll be right next to the Put-in-Bay Winery. Stop in for a glass of wine (or two) and enjoy the beautiful Doller Estate. This Victorian-era mansion is now home to the winery, but also has a fascinating place in Put-in-Bay's past, which you can find out all about on a tour of the building. And the tour is accompanied by a wine tasting of five varieties of Put-in-Bay Winery wine, so even if you don't care much for history, you'll still have some fun!