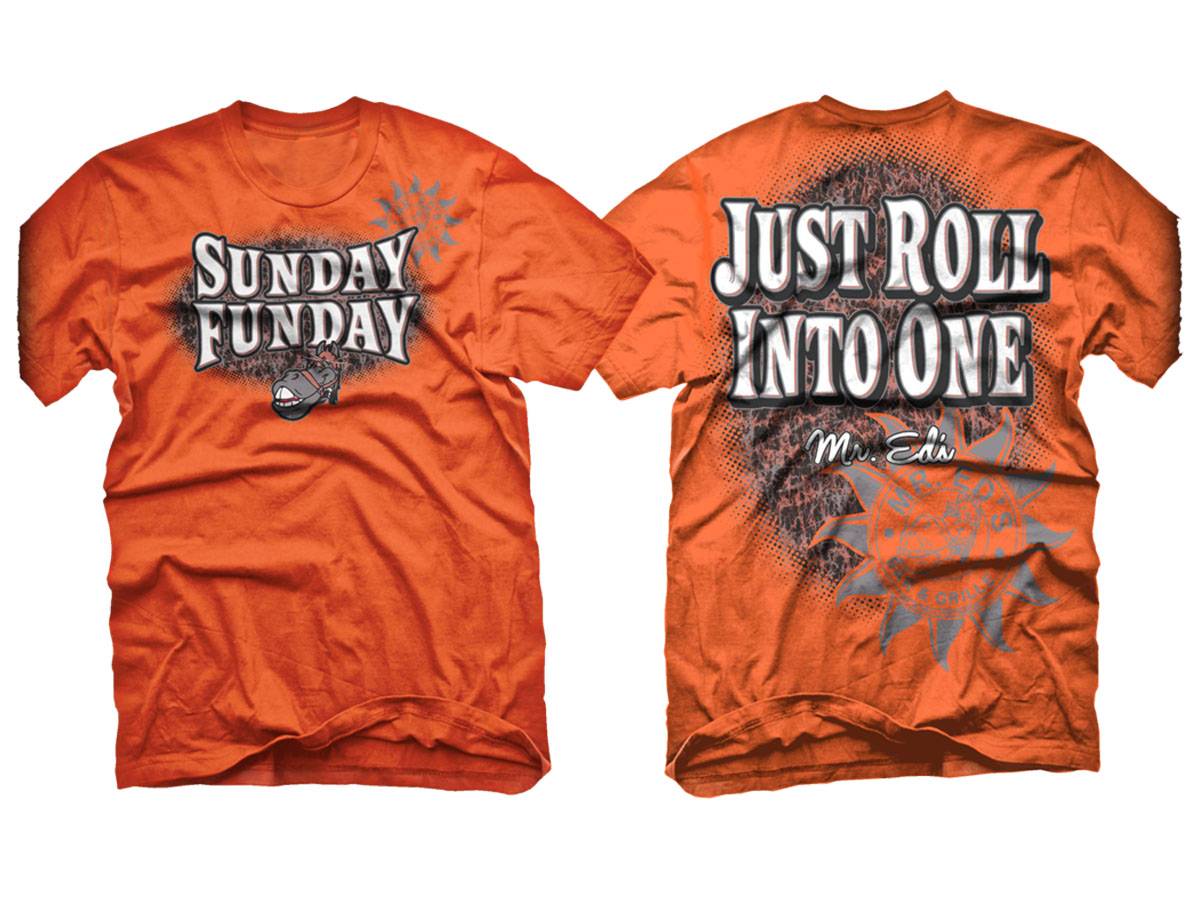 Mr Ed's Gift Shop has fun t shirts, hoodies, hats and more.  Here, at Mr. Ed's, "Nobody is Ugly after 2." Clearly, this mantra reflects on the fun and quirky items available. There are styles available with Mr. Ed's, Mist and Green Room logos.  There is the right Mr Ed's gear to represent for the favored hot spot.  All in all, one can't go wrong with a gift from Mr Ed's Gift Shop.
Mr Ed's Gift Shop Location
Mr. Ed's Bar and Grill is home to this shop. The location is prime on the main Put-in-Bay strip. Consequently, this lively establishment is a top favorite of visitors to Put-in-Bay.  Here, outstanding live entertainment is featured in multiple areas.  The inside stage hosts bands nightly.  Furthermore, on the outside patio, acoustic performances lighten the mood.  When darkness falls, the fun continues upstairs at the Green Room.  The main bar area also boasts more televisions than any other on the island.  More importantly, the latest sporting events are always aired.  Overall, Mr. Ed's is the go-to location for the best entertainment on Put-in-Bay.  So, be sure to include this hot spot on a Put-in-Bay bar crawl.  Likewise, bring some friends too!
Mr Ed's Gift Shop Items
T Shirts
Hoodies
Can Coozies
Mr. Ed's Bar and Grille Gift Cards
In addition,  the great offerings at Mr. Ed's continue at the Commodore Resort,   Conveniently, the resort is on the Mr Ed's property.  Here, guests have the convenience of being centrally located.  Therefore, no one  will miss a moment of the action. The Commodore is within walking distance of most of the Put-in-Bay attractions, shopping and restaurants.  Additionally, the Mist Pool Bar is onsite. Here, guests can expect a rocking good time.  So, to experience the legendary Putinbay nightlife, stop in to Mr. Ed's Bar and Grille.  More importantly, don't forget to pick up some gear at the Shop!
Other Put-in-Bay, Ohio Shopping Options
-Surf Shop
-Perry's Cave Family fun Center gift shop
-Bayview gift shop
-Misty Bay Boutique
-Carriage House
-Butterfly House gift shop
-Country House gift shop
-Jessies Jewelry
.