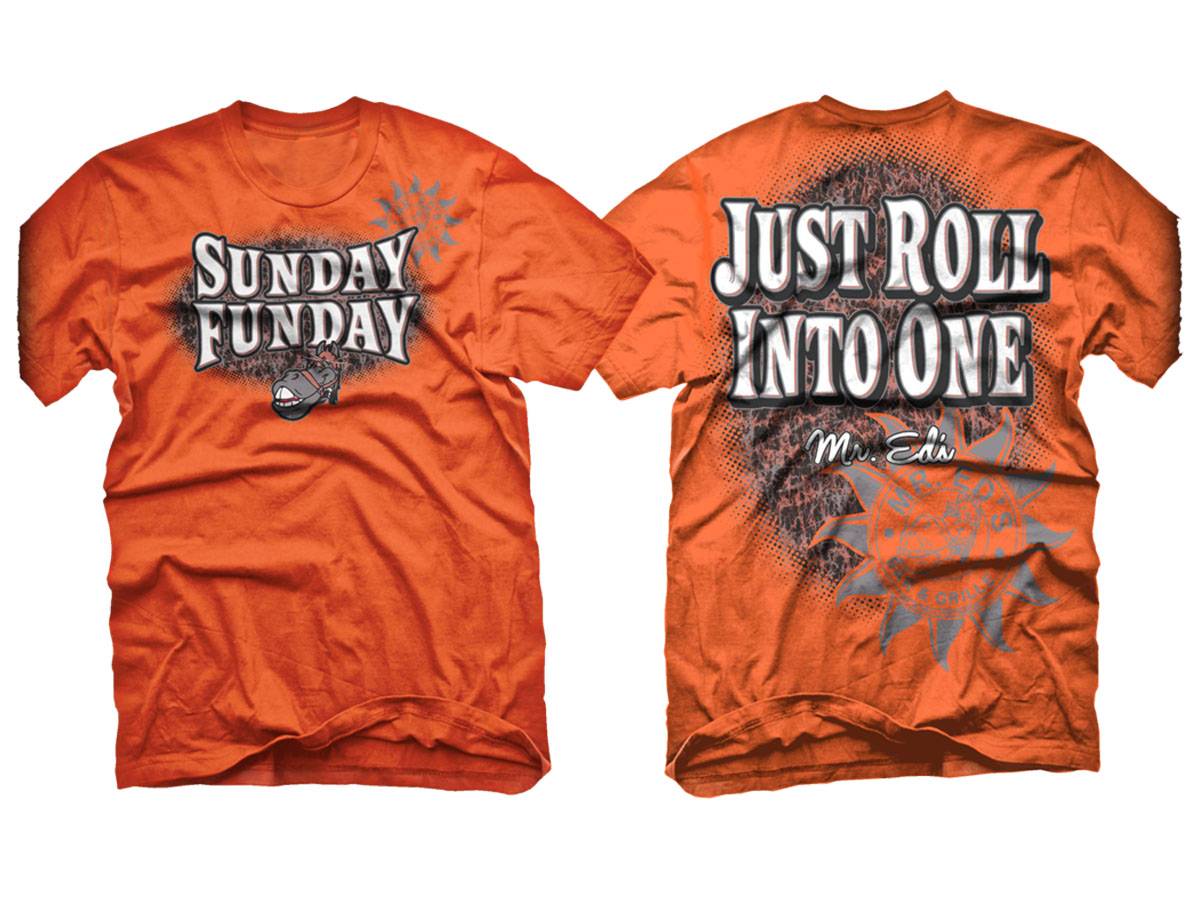 Mr Ed's Gift Shop has fun t shirts, hoodies, hats and more.  Here, at Mr. Ed's, "Nobody is Ugly after 2." Clearly, this mantra reflects on the fun and quirky items available. There are styles available with Mr. Ed's, Mist and Green Room logos.  There is the right Mr Ed's gear to represent for the favored hot spot.  All in all, one can't go wrong with a gift from Mr Ed's Gift Shop.
Mr Ed's Gift Shop Location
Mr. Ed's Bar and Grill is home to this shop. The location is prime on the main downtown Put-in-Bay strip. Consequently, this lively establishment is a top favorite of visitors to South Bass Island.  Here, outstanding live entertainment is featured in multiple areas.  The inside stage hosts bands nightly.  Furthermore, on the outside patio, acoustic performances lighten the mood.  When darkness falls, the fun continues upstairs at the Green Room.  The main bar area also boasts more televisions than any other on the island.  More importantly, the latest sporting events are always aired.  Overall, Mr. Ed's is the go-to location for the best entertainment in Put-in-Bay Ohio.  So, be sure to include this hot spot on a Put-in-Bay bar crawl.  Likewise, bring some friends too!
Mr Ed's Gift Shop Items
T Shirts
Hoodies
Can Coozies
Mr. Ed's Bar and Grille Gift Cards
In addition,  the great offerings at Mr. Ed's continue at the Commodore Resort,   Conveniently, the resort is on the Mr Ed's property.  Here, guests have the convenience of being centrally located.  Therefore, no one  will miss a moment of the action. The Commodore is within walking distance of most of the Put-in-Bay attractions, shopping and restaurants.  Additionally, the Mist Pool Bar is onsite. Here, guests can expect a rocking good time.  So, to experience the legendary Putinbay nightlife, stop in to Mr. Ed's Bar and Grille.  More importantly, don't forget to pick up some gear at the Shop!
Other Put-in-Bay, Ohio Shopping Options
-Surf Shop
-Perry's Cave Family fun Center gift shop
-Bayview gift shop
-Misty Bay Boutique
-Carriage House
-Butterfly House gift shop
-Country House gift shop
-Jessies Jewelry
Put-in-Bay Things to Do
Whether you are disembarking from the Miller Ferry or the Jet Express, there is plenty for you to do as soon as you step off the boat. Grab an island guide at both Put-in-Bay ferry docks. Put-in-Bay island is by far the most popular of the Lake Erie Islands making it the ideal vacation destination. It is the biggest hotspot for bachelor and bachelorette parties in the Midwest. Whether you are from Sandusky, Toledo, or even Cleveland, is the perfect weekend getaway. Island provides many different places to book your Put-in-Bay vacation including Island Club rental homes, Put-in-Bay Condos and Put-in-Bay hotels.
You have to check out all of the islands attractions. Perry's Victory and International Peace Memorial and South Bass Island State Park are musts for first time goers. You can learn about the famous Oliver Hazard Perry and the Battle of Lake Erie at the Lake Erie Islands Historical Society. With upcoming events like Pyrate weekend and reenactments there is enough to keep anyone busy all summer long. All Put-in-Bay events are just a short Put-in-Bay taxi drive away. Visit Put-in-Bay the Key West of the North today!
There is even plenty for the whole family to do. Take them on a golf cart rental to the Boardwalk where you will find one of the best Put-in-Bay restaurants Upperdeck. Try their walleye while enjoying the amazing view of boaters on the Great Lakes. The Put-in-Bay airport offers helicopter tours where you can see Catawba, Port Clinton, and even Kelleys Island. You can even rent kayaks, jet skis and play mini golf. Put-in-Bay opens April 1st so book your vacation rental today!