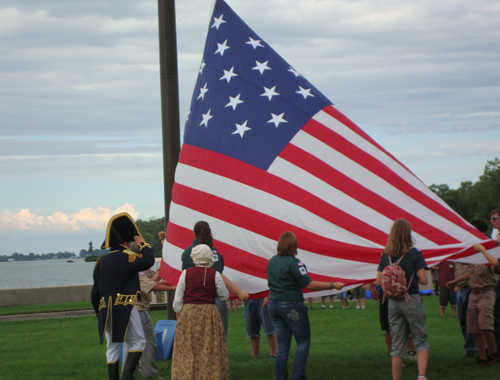 Put-in-Bay Historical Weekend – Sept 7-9, 2018
It is with a heavy heart that we announce all events at Perry's National Monument have been cancelled due to weather this weekend.
Historical Weekend at the Bay is a celebration of the Anniversary of the Battle of Lake Erie. It is a celebration of history, art and music. We will remember and honor Perry's Naval Victory and two centuries of peace shared by the United States, Canada and Great Britain.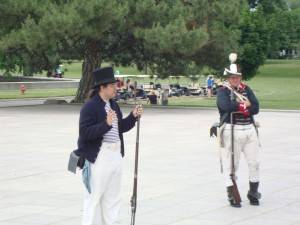 Friday, September 7th 2018
Boy Scouts are Cancelled! Each year, roughly 1200 Boy Scouts come to camp on the Perry's Monument east lawn for their annual camporee. They assist with National Park Service activities during their stay as part of their community service. read more