The time of the year is here to plan a Put-in-Bay Bachelorette Party. With the Holidays in full swing, it seems as if everyone is getting engaged.  Well, there is some truth to that notion.  According to WeddingWire.com, 40% of engagements occur between November and February. Surprisingly, 17% of proposals occur on the same 10 days.  These dates include Christmas Eve, Christmas Day, New Years Day and Valentines Day. So, what's to come for these newly weds? Bachelor and Bachelorette Parties! Put-in-Bay is the ideal place to have one last hurrah.
Why Put-in-Bay?  For starters, the nightlife is nothing short of legendary.  Furthermore, with over 40 bars and night clubs, the fun is never ending.  Add 4 pool bars to this mix, and great times await no matter the time of day.  So, bachelor and bachelor parties can look forward to a great experience.  Furthermore, there are numerous great restaurants to have a nice dinner.  Options range from a scenic meal at the Upper Deck at the Boardwalk to a more casual lunch at Mr. Ed's Bar and Grille.  Also, for late night eats, the Put-in-Bay Pizza Company is ready to deliver the goods.  Pizzas teeming with toppings and hearty grinders are highlights.  A Put-in-Bay Bachelor party is truly unforgettable.
Best Put-in-Bay Bachelor(ette) Party Lodging Choices
Island Club

The Island Club is a development of vacation rental homes.  Here, guests can enjoy the comforts of home such as separate rooms, full kitchen and private space.  Multiple homes can be rented to accommodate the largest groups.  Also, there is a pool on site where guests can bring their own beverages.  Many bachelors and bachelorettes have had their celebrations here.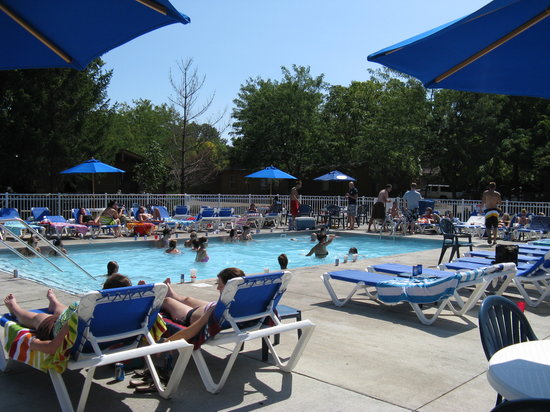 Put-in-Bay Resort and Villas

This resort has a variety of fabulous lodging choices.  Moreover, guests can choose from different hotel rooms with varying capacity and features.  Also, the Put-in-Bay Villas are located here.  These large town homes are ideal for bigger groups.  The Villas are fully furnished with separate bedrooms, kitchen and comfortable living space.  Also, the Blue Marlin pool bar is on site.  Here, guests can have fun in the sun at one of the the most popular spots on Put-in-Bay.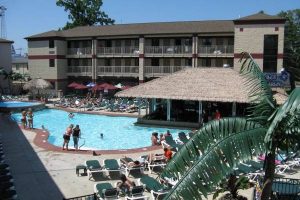 Commodore Resort

The Commodore Resort is located in downtown Put-in-Bay, just steps from all of the action.  This hotel has a variety of room offerings in two separate buildings.  Also, the Mist Pool Bar is on site.  Here, revelers can dance the day away listening to local DJ's spin tunes.  Additionally, Mr. Ed's Bar and Grille is located at the front of the property.  Great food, cold drinks and superb entertainment awaits at Mr. Ed's.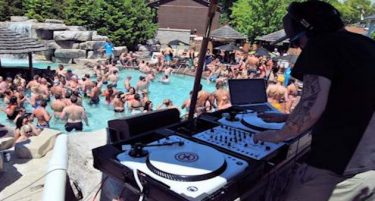 So Now What?
Put-in-Bay continues to be a wildly popular destination for bachelor and bachelorette parties.  The groups come from all across the Midwest.  So, whether it is a Chicago Wedding, Buffalo Wedding, Pittsburgh Wedding or if it is right at home for an Ohio Wedding, Put-in-Bay is the answer.  Unbeatable nightlife, comfortable lodging and a central location make the island well suited.  Research more about things to do on Put-in-Bay and Reserve Yours Today!