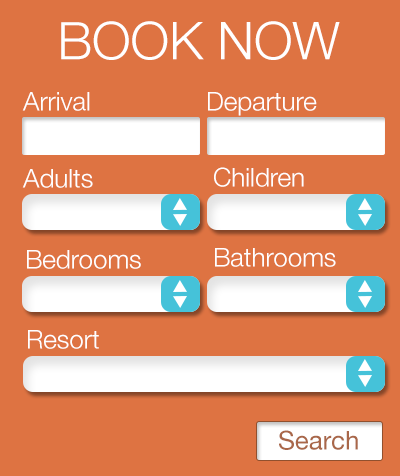 Put-in-Bay Island Club Rentals is the preferred rental home company for Put-in-Bay Ohio. MAKE A RESERVATION! Visitors come to our vacation rentals every summer and enjoy the island life that is the hallmark of South Bass Island. You won't believe you are in Ohio and may have visions of sitting in Key West, FL. Enjoy all the comforts of home while you experience everything that Put-in-Bay has to offer. CHECK ONLINE AVAILABILITY! Or call us at 216-898-9951 for a personalized experience with one of our specially-trained reservation agents. Check-in instructions will be provided upon booking
The Island Club Rentals feature 73 three and four bedroom homes in a private community. A pool is centrally located in the development and is perfect for the kids. All of the vacation homes are fully furnished with central air conditioning, a full kitchen, two baths, a private deck or patio with propane grills to BBQ, new high speed WiFi and much more. If you're visiting Put-in-Bay with a group of friends or family, this is the place for you.
Whether you came from Port Clinton or Sandusky on the Jet Express or took the Miller Ferry across Lake Erie from Catawba, call the Island Club taxi service to pick you up! Want to go check out downtown put-in-Bay? We got you covered too!! Golf cart rentals are also available only for guests. Book you island getaway for you next free weekend today! Need a place to throw your bachelor or bachelorette party? Come to the best Lake Erie Island and stay on Put-in-Bay rd. No matter what you need, Island Club is the Put-in-Bay lodging choice for you!
Things to do
Perry's Victory and International Peace Memorial
Perry's Cave
Mini-golf
Heineman's Winery
Put-in-Bay has a lot more to offer than just great bars and nightlife. Check out these awesome attractions!
Pool Party and Savings
Furthermore, the Big Pool at Island Club permits guests to bring their own beverages and there is no cover charge. So, great fun and greater savings without the inflated Resort pricing! The Island Club Rentals is ready for you to come and experience Put-in-Bay Ohio in the comfort of your own home. Homes are available for rent by the week, by the weekend or for short stays. More importantly, midweek specials are almost always available making them very affordable.
The weekends at Put-in-Bay Ohio are well known for the nightlife and getting away from the daily work grind. Still, the island is in close proximity to most places in the Midwest making it an affordable stay-cation. You can relax and enjoy Put-in-Bay's slower pace during the week when families and tourists abound.  Moreover, staying at the Island Club Rentals compared to the costs of a hotel is a greater value.  Three private bedrooms, a kitchen, and two bathrooms afford great space for groups to spread out yet be together.
Testimonials
Charlotte K: "I go to Put-In-Bay every summer with my friends and we used to stay in hotels until we discovered this place. Instead of having 8 girls partying on one bed in a little hotel room, we now can hang out in a big living room in an entire house. AND we have a grill outside so we can cook out? AND we have a bunch of private bedrooms? AND there is a pool right across the street? AND we don't have to pay $8 for every beer since there is no fake liquor laws and bouncers? AND we have our own taxi driver who knows us by name? AND we don't have to wear wristbands for our entire stay? It's a no-brainer!!!"
Chris L: "Ahhh, the Island Club…one of my favorite "homes away from home." In the many years that I've been coming to Put-in-Bay, I have NEVER had anything less than a marvelous experience. Tucked away in a little cove surrounded by trees, the Island Club is the PERFECT place to stay on South Bass Island. The prices are great, and the lodgings are always clean and have anything one would need. (I'm especially fond of the pool right there in the little enclave.) If you're looking for an ideal vacation spot on Put-in-Bay, going "CLUBBING" (Island CLUBBING) is an ideal choice!!! P.S, don't forget to check out Mr. Eds and Joe's Bar!!"
Kelly H: "On our last family visit, we stayed at the Island Club. From start to finish, the staff was extremely helpful and accommodating. The house had a fully equipped kitchen, which made cooking a breeze. We also rented our golf cart from the Island Club so we could explore the entire island. Our kids enjoyed playing in the pool during the day and the family enjoyed the relaxing evenings on the deck of our house. Thanks for another great trip and we will be back next summer!"
Book Now with Island Club
Put-in-Bay Ohio and the Island Club Rentals are waiting for you to visit! We have accommodations for up to 8, 10 or 12 people in our variety of 3 and 4 bedroom homes. For rates and availability, check out the Rates and Information page. You can also find the Summer Calendar of Events on our website. We know you will love Put-in-Bay Ohio and the Island Club Rentals. Take some time to explore our site or if you are ready, book online! If you need further information, email the Island Club Rentals or call 216-898-9951. SEE YOU AT THE BAY, at the Island Club right in the heart of Put-in-Bay Ohio.