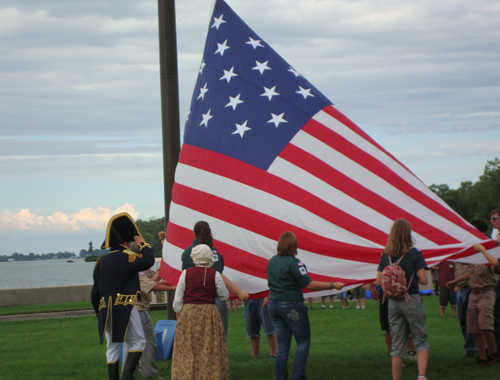 Put-in-Bay Historical Weekend – Sept 7-9, 2018
It is with a heavy heart that we announce all events at Perry's National Monument have been cancelled due to weather this weekend.
Historical Weekend at the Bay is a celebration of the Anniversary of the Battle of Lake Erie. It is a celebration of history, art and music. We will remember and honor Perry's Naval Victory and two centuries of peace shared by the United States, Canada and Great Britain.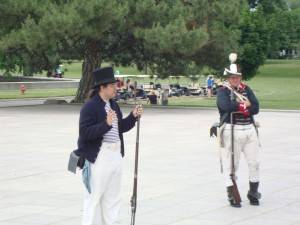 Friday, September 7th 2018
Boy Scouts are Cancelled! Each year, roughly 1200 Boy Scouts come to camp on the Perry's Monument east lawn for their annual camporee. They assist with National Park Service activities during their stay as part of their community service.
The Flag Retirement Ceremony Friday evening at Perry's Monument has been Cancelled.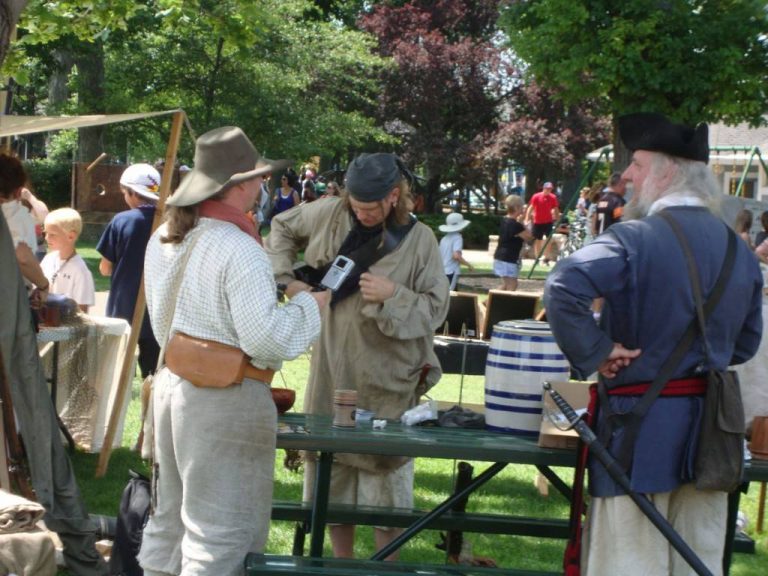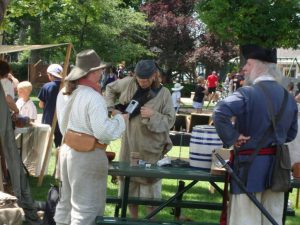 Saturday, September 8th 2018
The Art in the Park, sponsored by the Chamber of Commerce, has been Cancelled.
The War of 1812 Military Historic Encampment has been Cancelled! This is a much loved experience at Perry's Monument with musical performances, black powder demonstrations, and a rustic old-fashioned "village" set up on the West Lawn.
Stone Lab has announced that there will be no trips to Gibraltar Island for their Open House. However, there will still be tours of the Aquatic Visitors Center, Put-in-Bay Lighthouse, & Stone Lab Research Center during the day.
The morning Memorial Service at Perry's Monument has been Cancelled. Each year, during Historical Weekend, this event usually honors the men who fought and died during the naval battle (War of 1812).
Sadly, the big Grand Parade which includes all the Boy Scouts and classic cars, has been Cancelled.
The evening Toledo Orchestra Brass Quintet has been also Cancelled. It was to be held on the Perry's Monument Visitor Center back porch.
The biggest sadness of the weekend is the Cancellation of the Lights of Peace Harbor Illumination. If you've never seen it before, it is a mile long experience along the shores of Lake Erie in front of the Perry's Monument. This impressive light display honors friends and loved ones and will hopefully return in 2019.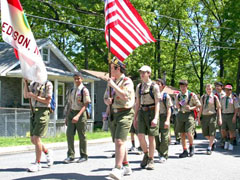 Sunday, September 9th 2018
The second day of the War of 1812 Military Historic Encampment has also been Cancelled!
The Park Service has announced the Cancellation of the Musket Firing, the Carronade Firing, and the Combined Musket and Carronade Firings.
Ever seen the Old Fashioned Baseball sponsored by Miller Boat Line? If not, you will have to wait until 2019 because this has also been Cancelled.
For more detailed Cancellation information, please call the park service at 419-285-2184 and they can provide you with up to date information.