The Mid America Boat Show returns to the I-X Center in Cleveland, Ohio January 18th, 2018.  This is the largest and oldest boat show in Ohio.  Here, there are many fun and entertaining things to do and see.  Bring the family for a taste of Summer in the middle of the Winter!  Also, browse from over 400 boats onsite.  Boat dealers and boating vendors will be on hand offering the very best products and services.
Mid America Boat Show 2018 General Info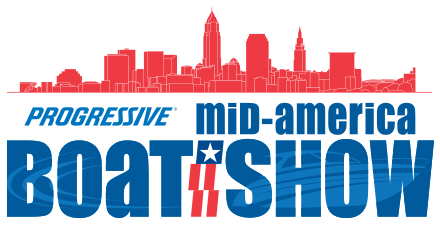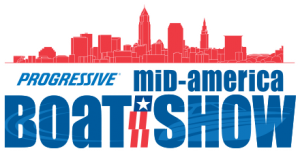 Dates: January 18-21, 2018
Location: I-X Center; 1 I-X Center Dr; Cleveland, Ohio 44135
Boat Show Hours:
Thursday, January 18th          Noon – 9 PM
Friday, January 19th               Noon – 9 PM
Saturday, January 20th          11 AM – 9 PM
Sunday, January 21st             11 AM – 6 PM
Admission: Adults: $14
Children 12 and Under: FREE
Adults 60+: $12
Put-in-Bay Night on Opening Night 1/18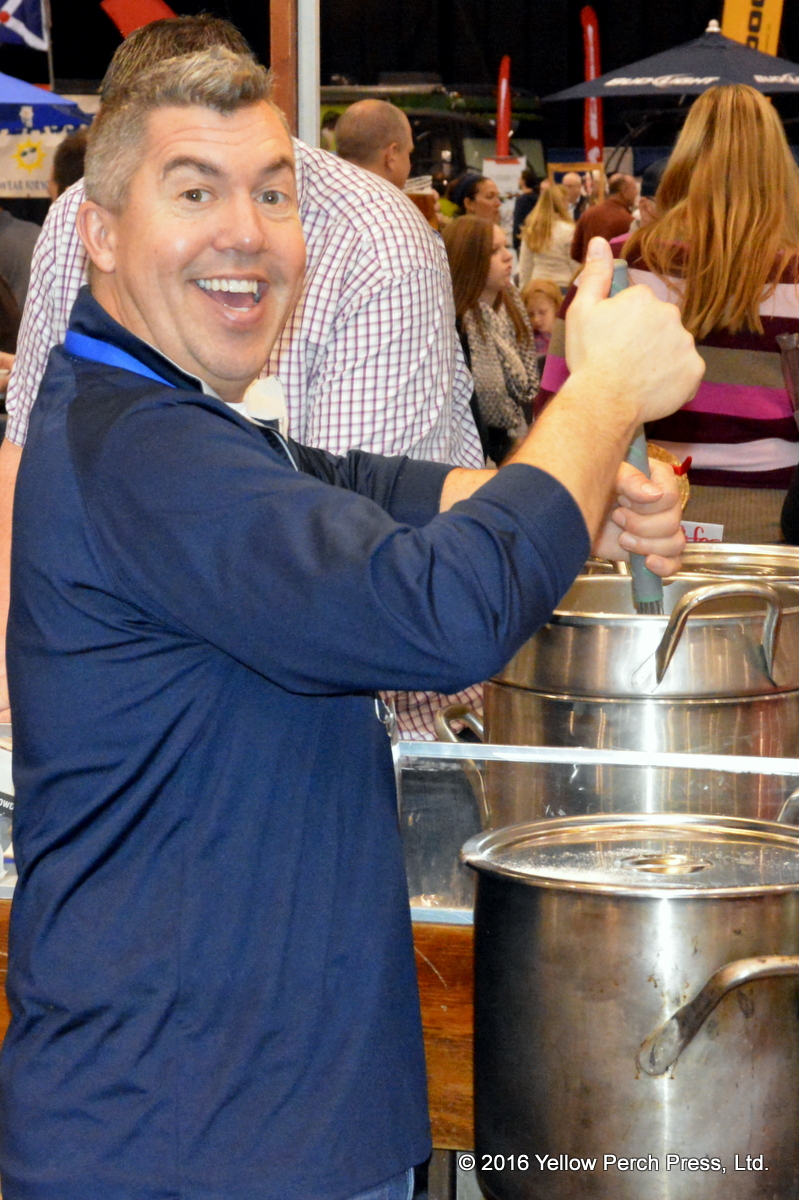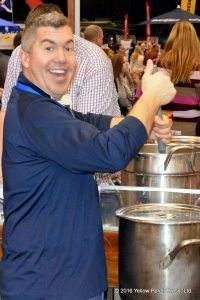 There's no better way to forget about the cold Winter than thinking about Put-in-Bay.  So, be sure to stop by the Put-in-Bay Pavilion at the Boat Show.  Here, have a taste of the legendary Boardwalk Lobster Bisque.  Also, enjoy from live entertainment from local favorites West Side Steve, Ray Fogg and Pat Shepard.  This will take place at 7 PM.  However, to secure a good spot for the show, it is recommended to stop by earlier.  So, see you at the show for Put-in-Bay night!
More info about the entertainment can be found here.
Fun Attractions at the Mid America Boat Show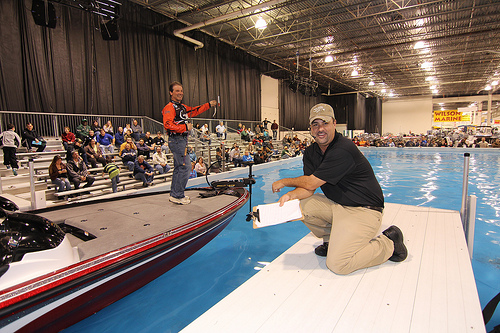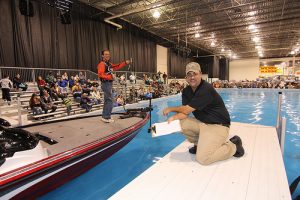 Fish NOW Expo
This hands-on exhibit features a 5,000 gallon aquarium on wheels.  Here, fishing experts will give intriguing demonstrations.  Also, they will show how fish react to bait and how they secure it.  Children can learn how to rig and use a cane fishing pole.  So, stop by for this unique experience.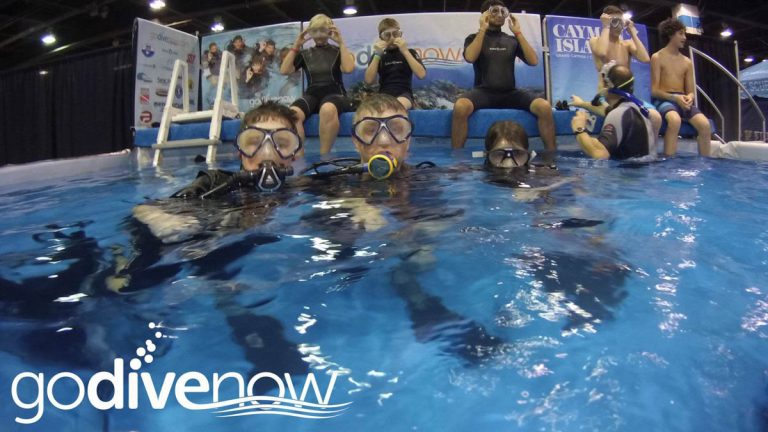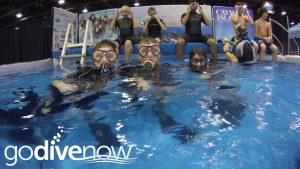 Go Dive NOW
Participants can go scuba diving in a wet suit.  Certified diving instructors oversee for instruction and safety.  Furthermore, dives are completed in a 30 foot 15,000 gallon pool.  So, come and see what it's like to scuba!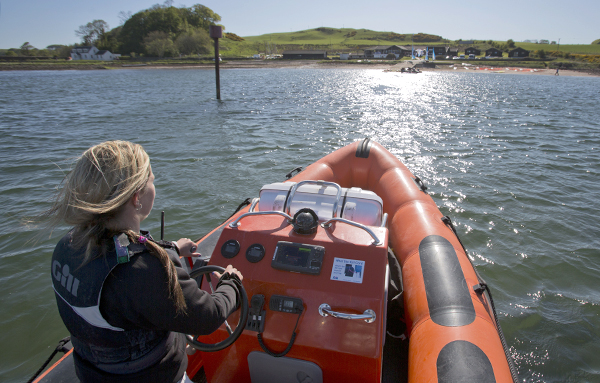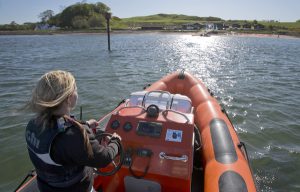 Boater Experience Pavilion
Come by with the whole family for a variety of fun activities.  Also, be sure to catch Pirate Willie's Pirate Show with the little ones.  So, join in on the fun!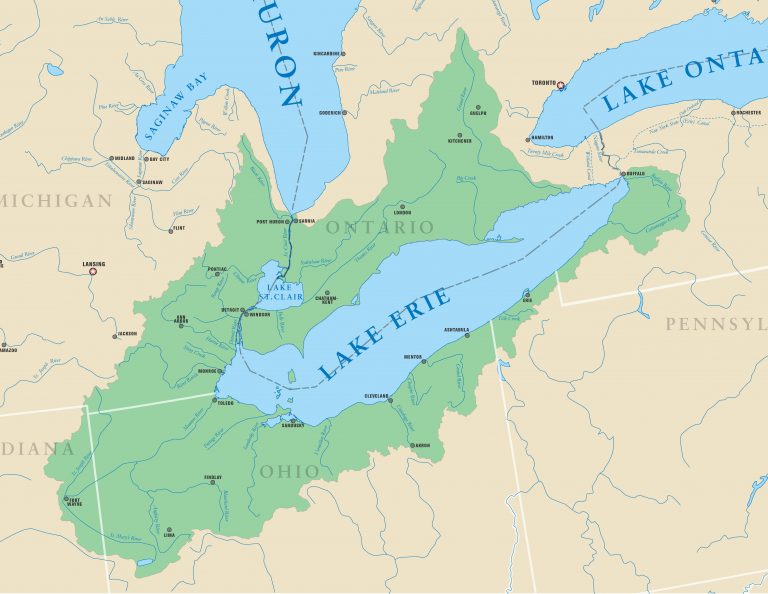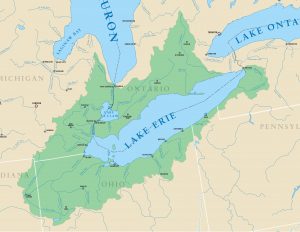 Lake Erie University
Each day, experts will give presentations about all things Lake Erie.  Furthermore, this will include weather Lake Erie Ports, invasive species, algae blooms, weather forecasting and more.  So, stop in and learn about our greatest natural resource.
Come Out to the Show!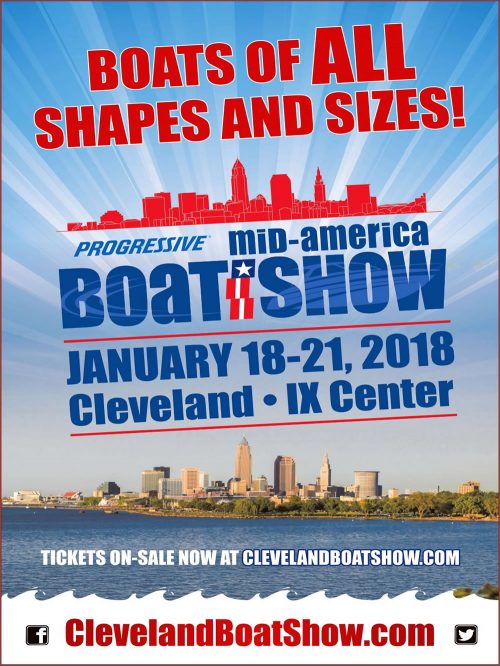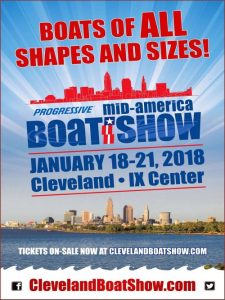 So, mark the calendar for this great event.  Shake off the blustery cold and think about a beautiful day boating on Lake Erie.  Lastly, turn your dreams into reality and Book Your Put-in-Bay Vacation Now!