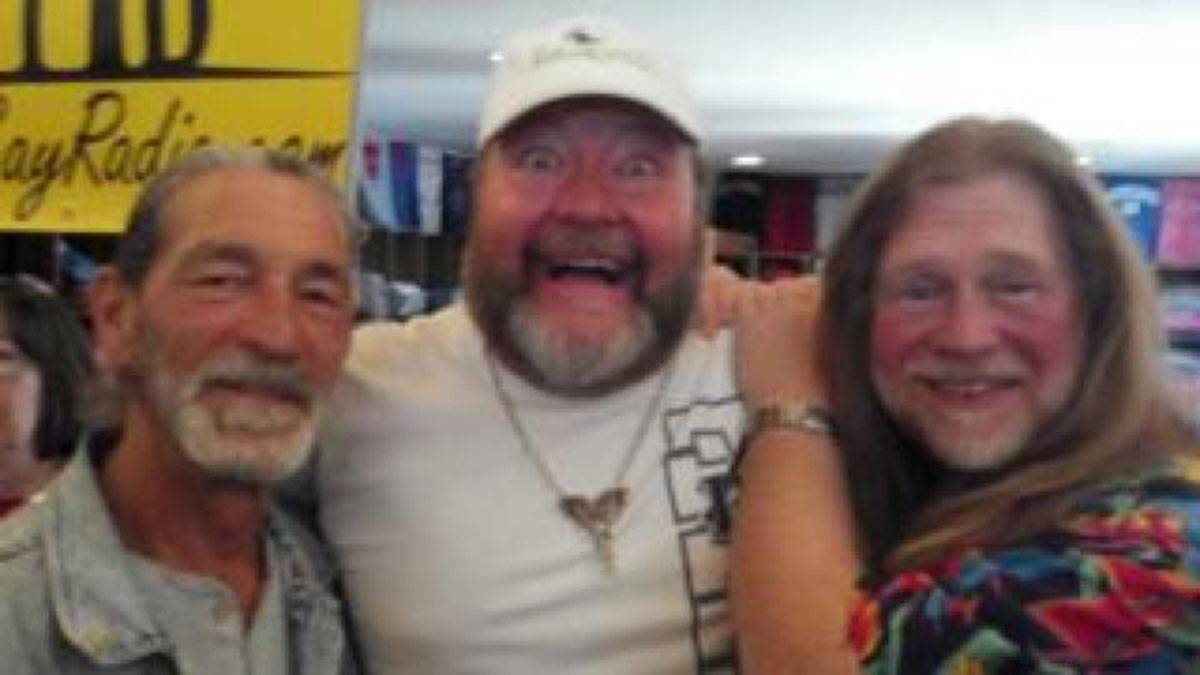 Island entertainers who perform on Put-in-Bay in the summer and in Key West in the winter will participate in the annual "Key West Days at Put-in-Bay." Key West held its first "Put-in-Bay Days" in February of 2005 with a huge turnout of northerners seeking to escape the winter cold. Check our entertainment page for schedules and look for Bob Gatewood, Mike "Mad Dog" Adams, Pete & Wayne, Ray Fogg and Pat Dailey when you visit the island!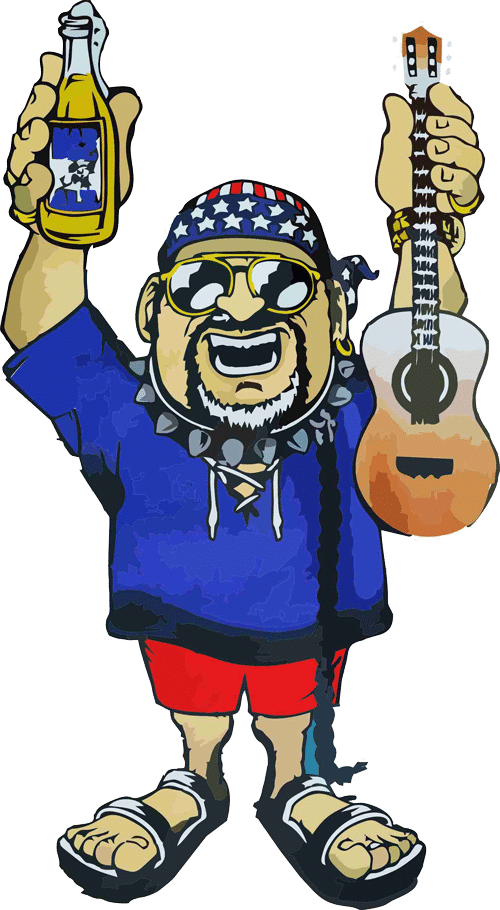 A Short and Sweet History of Mike "Mad Dog" Adams
A Put-in-Bay, OH, Round House Bar island tradition, since 1980, Mike "Mad Dog" Adams is living-proof that, "Every Day Above Ground Is A Gooood Day." (A catch-phrase he began using in his show back in the early eighties.) "Mad Dog", who has been a music critic/writer for Scene Magazine, spends his winters on the road headlining music and comedy clubs large and small from British Columbia and Alaska to the Cayman Islands and Mexico and throughout the United States. Book a Put-in-Bay accommodation for your weekend visit to see Mad Dog!
"Mad Dog" helps to raise thousands of dollars each year for various charities including the American Red Cross and performs at hospitals, rehab centers and care-giving facilities free of charge. Come see why Mike "Mad Dog" Adams legendary afternoon performances at The Round House Bar are so popular. In no time at all you'll be hoisting a refreshing beverage, singing, chanting a Ziggy Zaggy, and agreeing that, "Every Day Above Ground Is A Gooood Day!"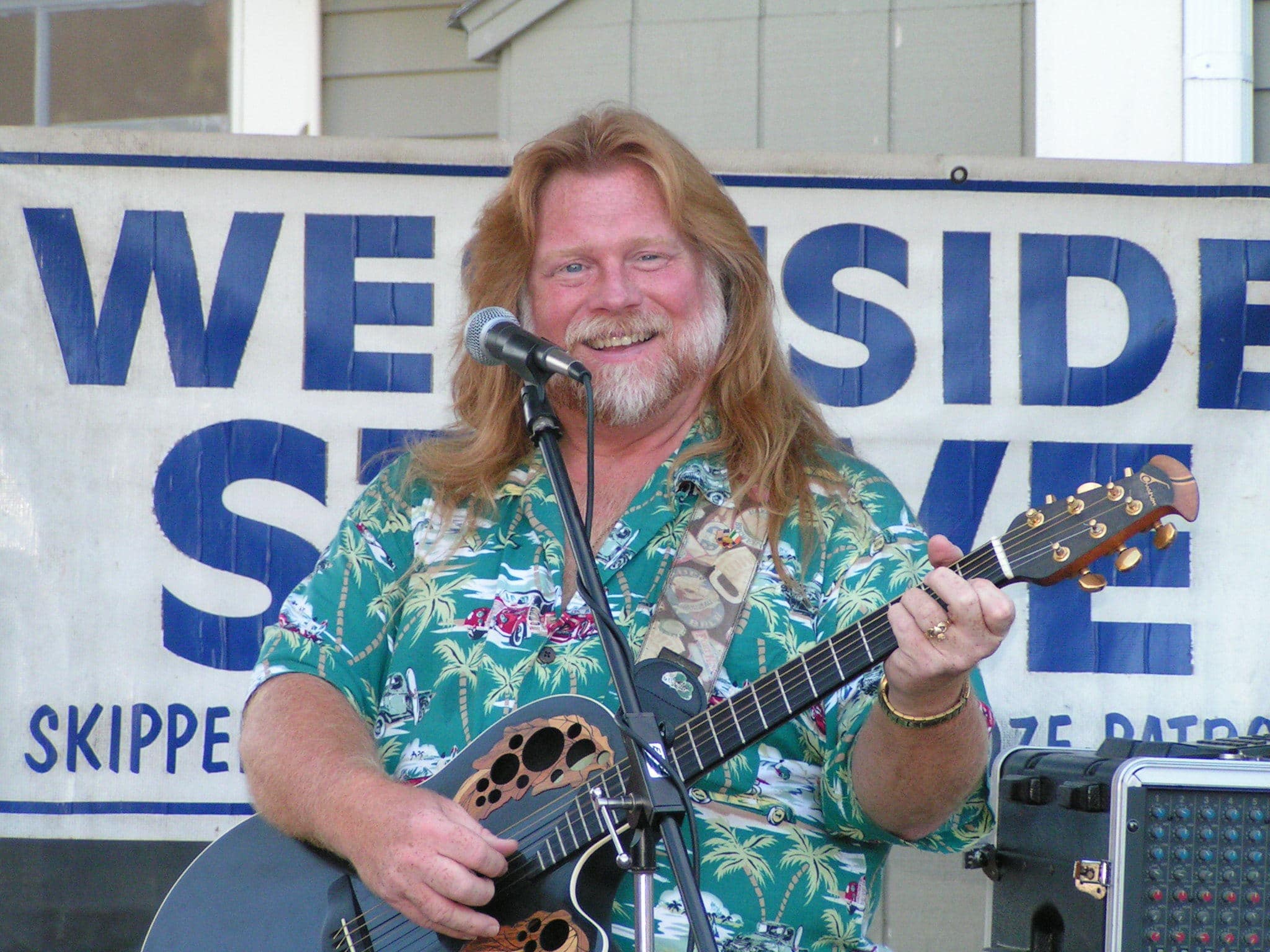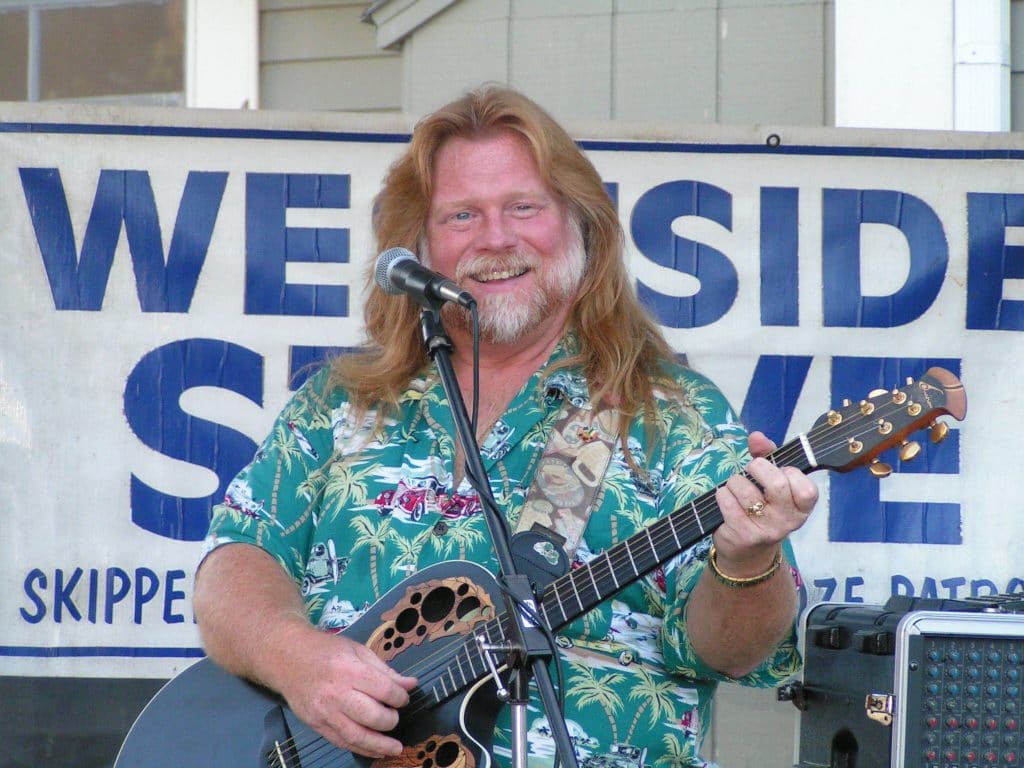 Skipper of the Lake Erie Booze Patrol – Westside Steve Simmons
Steve's performing career began before he was old enough to drive. Teen shows at the Eagles Hall in Carrollton, Ohio, garage gigs and dances in the suburbs eventually led to nearly two decades as the front man for Ohio's premier rock act, the Easy Street Band, and another 20 years as a solo act favorite in the Midwest party capital, Put-In-Bay.
Steve is now widely known as the Skipper of the Lake Erie Booze Patrol. 2009 marked Steve's 21st year on Put In Bay. Two years after his first solo show at the Boardwalk, he landed a spot as the Crescent Tavern's daytime anchor. At the Crescent, his quick wit, encyclopedic song list of country, classic rock and Irish pub standards and marathon stage shows have made him an Island favorite.
Over the years, Steve's also become something of an ambassador for island life. For years, he helped introduce the pleasures of Put-In-Bay to viewers of Fox 8 Television with segments on Neil Zurcher's 'One Tank Trip' and as a favorite go-to guy on the channel's morning news show. Each spring and fall, Steve can be found on another island when he plays Rick's Bar in Key West, but when Lake Erie warms up look for him on the outdoor stage of The Keys' patio bar. (he used to be a mainstay at The Crescent Tavern)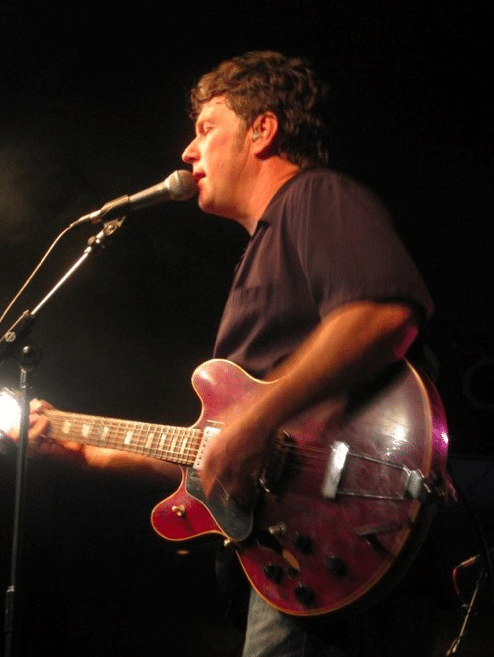 Bob Gatewood's "Friends of the Bay" Selected as Official Song of Put-in-Bay
Bob Gatewood and his band Calabash spent years performing shows in the Flats of Cleveland, the Florida Keys, and every state in between. After so many miles on the road, Gatewood is finally home in the Ohio's Lake Erie Islands top destination: Put-in-Bay Ohio. Gatewood's summer's are spent playing on the island with his band, and some winters are spent writing songs about island life. He plays mostly at Reel Bar and the Fishbowl.
Bob had one of those years with a cd set released in April of 2011. The band and the songs have been winning hearts of islanders and tourists for years. Gatewood has his own official day on the Bay, and been called upon to be the Grand Marshall for parades. The recordings have consistently won awards and critical acclaim for their production, writing and performances. The Plain Dealer called him "…a local legend…"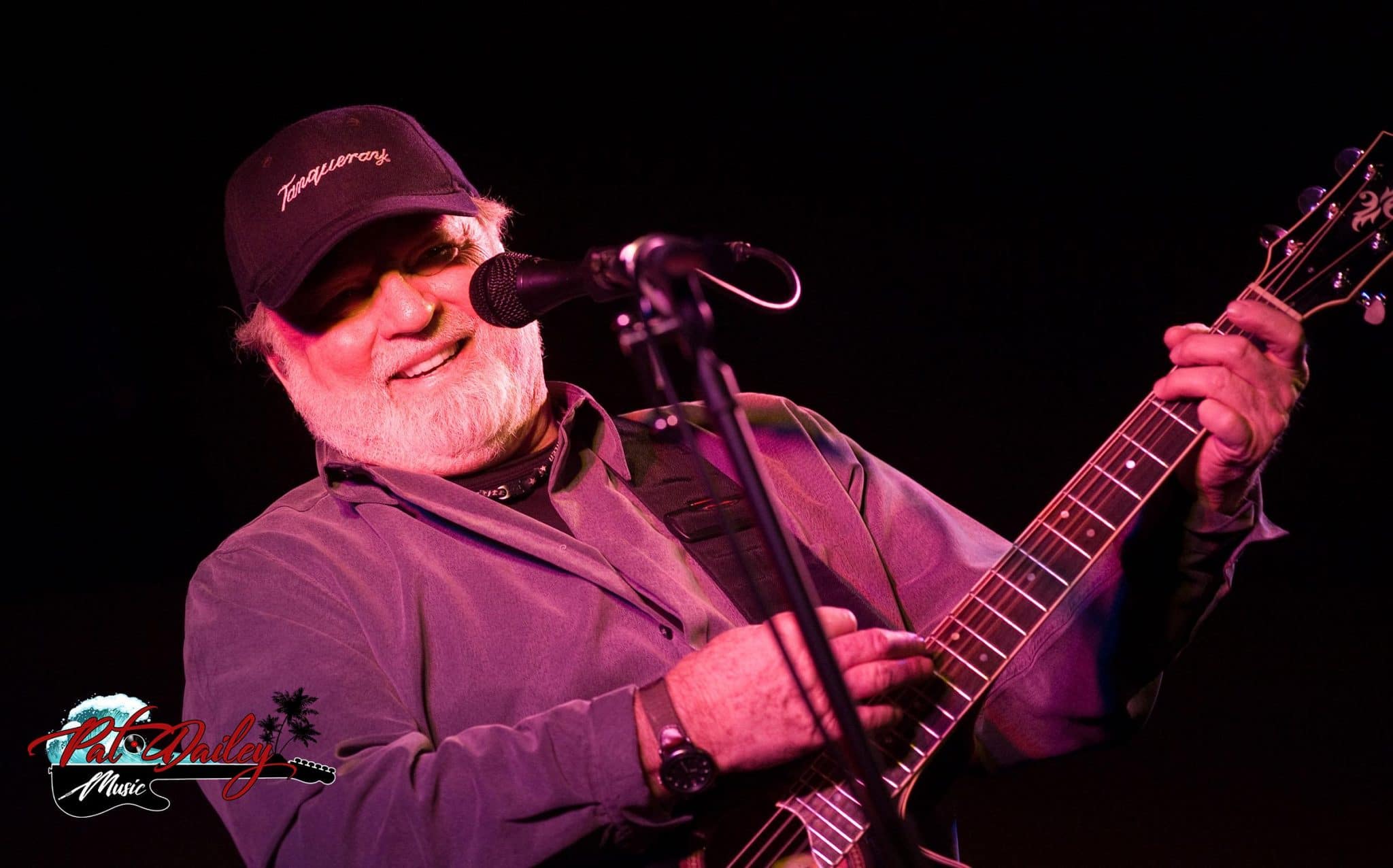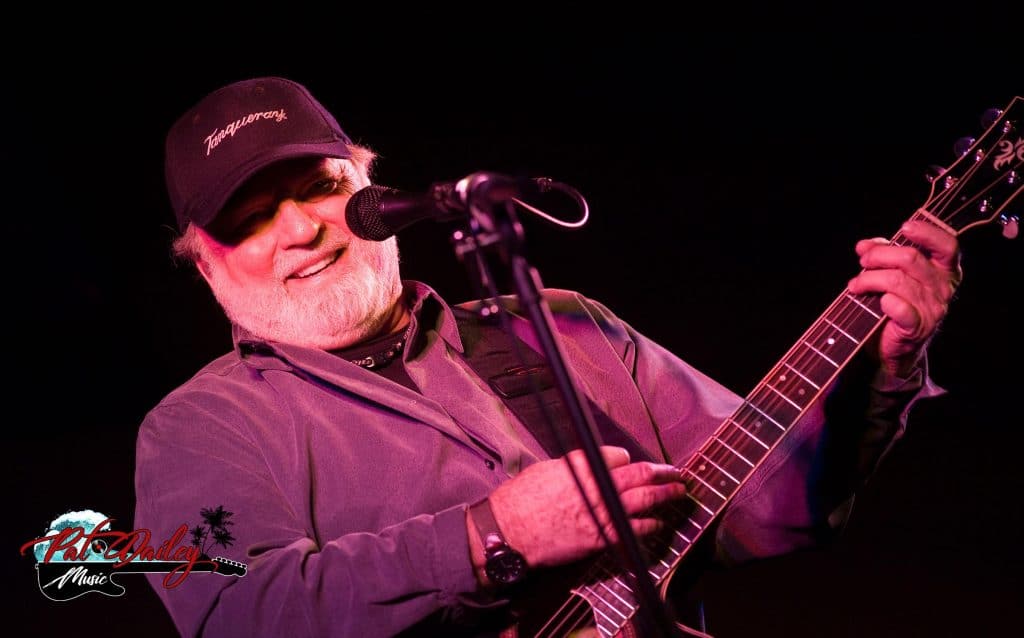 Key West Days & Island Legend – Pat Huston Dailey
Pat made his way to Cleveland, OH in 1977. The seasonal road musician had heard the Great Lakes area was teeming with people who enjoyed a good time. A pal of his set him up at the Hairy Buffalo, a popular west side club, and Pat packed the place. Soon a larger venue, Bobby McGee's came calling, Pat went, and the crowds followed.
Friends had told Pat about a popular summer resort on South Bass Island in Lake Erie, a tourist village named Put-in-Bay, Ohio. Although he had never heard of the place it would change his life dramatically. Pat took the stage of the popular Beer Barrel Saloon in the summer of 1978 for a weekend gig, instincts told him the their was magic in the place. He played the full summer in 1979 and has been packing the place every summer since.
The Beer Barrel burned to the ground in 1988 and was rebuilt in time for the 1989 season. It went into the Guinness Book of Records as "The World's Longest Bar." Now with crowd capacity at 3500 people Pat Was still filling the place and continued to do so until the 2007 season when Pat decided to move his show to a more fan friendly venue, intimate club, The Boathouse Bar and Grill just a block south of the Jet Express docks.
Playing a regular steady gig inspired pat to write his own songs about the things he enjoyed most in his life, fishing, boating, and having a real good time. The songs that would flow from his mellifluous mind would become and remain popular with thousands of tourists throughout the Great Lakes, into Lower Canada and all over the North Coast for years to come. The first of many fun loving and often-poignant songs written by Pat Dailey was his Island signature song, "Put-in-Bay", others followed; "Legend of the Lake", "Island Fever", "Big Money Walleye", and many more.
*** This is a tentative date ***