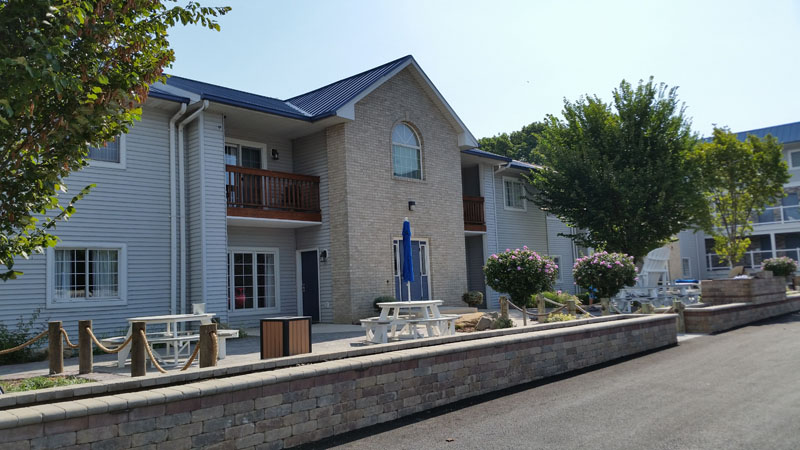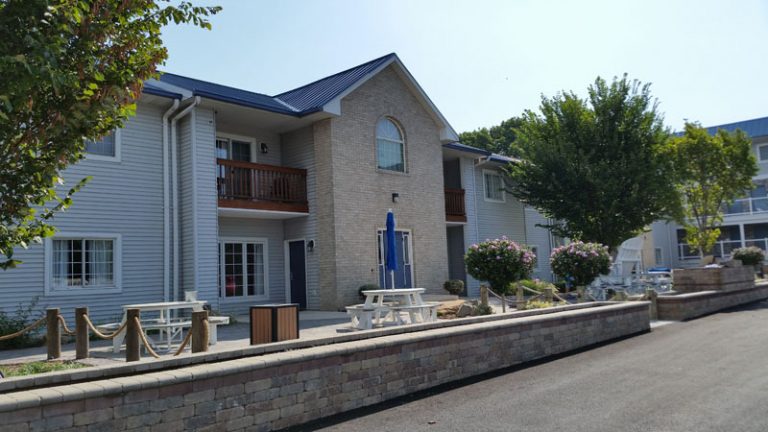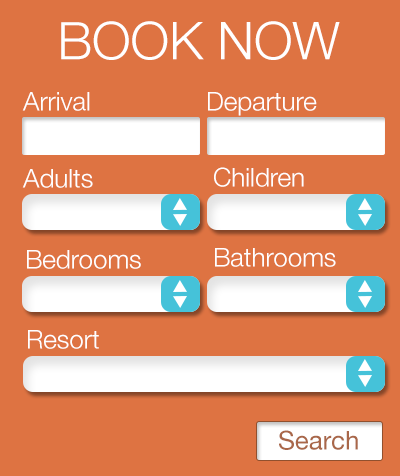 The Put-in-Bay Poolview Condos have the cozy lodging and ideal location for your group. CHECK AVAILABILITY! This property is adjacent to the Put-in-Bay Waterfront Condos. The highlight of this property is the fact that is located right on the lakeshore of Lake Erie. So, stay near the lake while on the island. Seems like a smart choice!
There are eight poolview condos available. Each Put-in-Bay Poolview Condo has new high speed internet, 2 bedrooms, 2 baths, and an eat-in kitchen. The kitchen is stocked with the necessities to make and serve a meal, just bring your own ood. Also, each unit sleeps up to eight guests comfortably in 4 beds total in 2 bedrooms.
The brand new pool is only a couple years old. So, this is another great feature of the PoolView Condos. Guests can opt to bring their own beverages, and catch some rays without breaking the budget. Comfortable chaise lounge chairs and tables set the stage for a lovely, sunny day with the kids or friends. Also, the location is desirable due to its central proximity. The downtown Put-in-Bay area is about a mile away. So, guests are close to the action. However, when wanting to retire for the evening, the Poolview Condos provide a nice place to unwind.
At the Put-in-Bay Poolview Condos, we strive to provide our guests with an exceptional stay. The guest is always our number one priority. Therefore, staying here will ensure you will get the service and attention your group deserves. So, the question remains: what are you waiting for? The time is now to set watches to Island Time.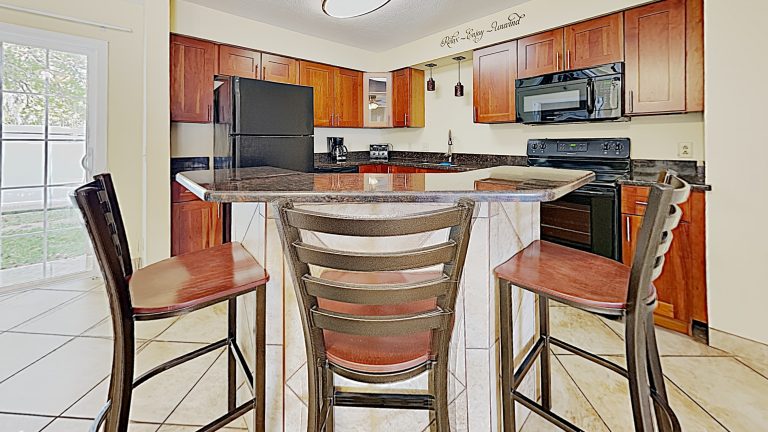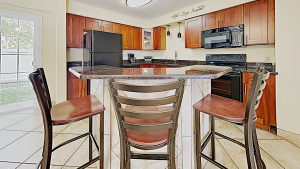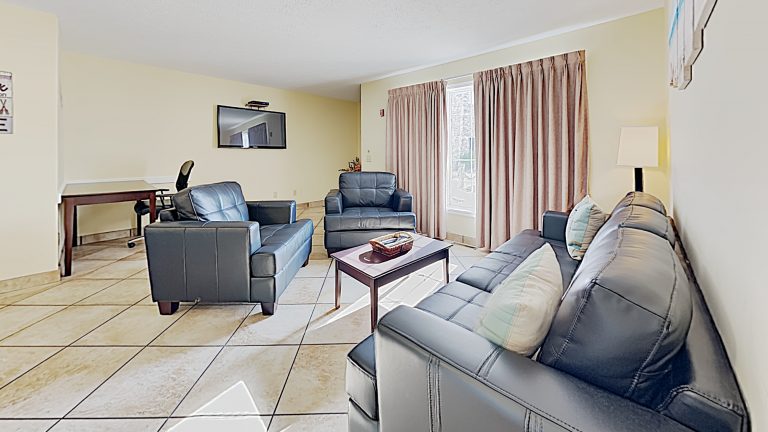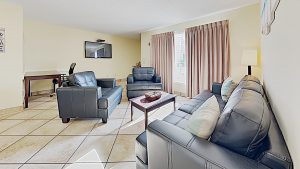 Put-in-Bay Poolview Condos Quick Facts and Amenities
Available April through October each year
Located on Trimotor Dr., just behind the PIB Airport
Parking for one vehicle per condo
Sizable pool with plenty of chairs
Can accommodate large groups with multiple units
Free WiFi
Full Baths
Flat Screen TV
Full Kitchen
Outdoor Pool with 24 hour Pool Access
Spacious Living Room
Private Deck for Upper Level Units
Testimonials
Susan R: "This was a comfortable condo on the water in a convenient location. It is a brand new property which has been decorated in a really warm way. Ours seemed to be super duper decorated compared to some of the others we peeked into while visiting with other families. Each one is apparently individually owned and decorated accordingly. It was nice to be able to use our golf cart to quickly get to local restaurants and coffee shops and a little market is very close too, but also be a little away from the hustle and bustle so we could sleep at night. Charles responded to and resolved one issue extremely promptly when we checked in about the sliding screen on the door. It was off the track, but a boy quickly came to fix it and we had no other problems. Check-in was easy and we didn't even need to go to the front desk!"
Ashley G: "I rented a lake front condo for a bachelorette party and was very impressed. The condo was ready and clean when we arrived. It had two levels and a nice patio. There were bugs at night so I suggest some sort of bug deterrent. You'll have that when your close to the water though. When we had problems with some neighbors throwing stuff over their balcony, management came right out and handled the problem very quickly. We also rented our gold carts through island club rentals and they were brand new. They came filled with gas and they came to fill them up when they needed it. Next time I come to Put-in-Bay I'll be staying in the same condos. Thanks for the beautiful condo and taking care of us while we were there."
Maria B: "It was the perfect place for a quick getaway! My friends and I absolutely loved the house and thoroughly enjoyed our stay there. We would definitely use them again! We were able to cook our own meals there rather than having to eat out all the time, which was absolutely perfect. Great setup!"
Book Put-in-Bay Poolview Condos
For Reservations or additional information, call the reservation center at 216-898-1105 or submit your reservation request and book your condo online from the convenience of home!

Things to do on South Bass Island Ohio / Staying With The PIB Condos
This Lake Erie Island has endless things to do. When you stay at the Put-in-Bay Condos in your lakeview suite, we suggest you check out Perry's Cave and Family Fun Center, Perry's Victory and International Peace Memorial, and the amazing nightlife downtown. The best bay lodging is lakeside and in prime real estate compared to downtown. Put-in-Bay rentals are often located downtown where it can be very noisy. When you stay at the condos on Put-in-Bay Island you get the best of both worlds! Peace and Quiet with all the fun! Come stay at the bay today!!! Make us your number one lodging choice.
We're located next to the Put-in-Bay Airport at 1240 Tri-Motor Drive. We're among the best Put-in-Bay Hotels and resorts. For more vacation rentals check out The Island Club Rentals. They have amazing stand-alone home rentals and share ownership with the condos. Golf Cart Rentals are available exclusively for Condo guests. The condos are great for any occasion, from Bachelorette parties to family reunions!
How to Get Here
To get to Put-in-Bay Ohio you can choose a couple options, but they both involve a Put-in-Bay Ferry. You can take the Jet Express from Sandusky or Port Clinton which is passenger only, or you can take the Miller Ferry from Catawba. The Jet Express is a little closer to people coming from Toledo while the Miller Ferry is a bit closer to people coming from Cleveland.
Once you get off your boat you can expect to find Taxi Services waiting to take you to your Put-in-Bay Resort! Wherever you need to go, it's about $3 per person. Come visit Today!
   
What To Bring With You For The Put-In-Bay Poolview Condos
Bring your own sheets and pillowcases for 4 beds (unless you are on Airbnb reservation, sheets&towels comped for Airbnb):

2 Queen Sets
2 Full Sets
There are also 2 couches

Bring your own bath toiletries & linens:

towels and wash clothes
soap and shampoo
personal hygiene items

Check-In suggestions:

Please do not arrive before 4:00PM unless prior arrangements have been made.
When you arrive, let yourself in to the condo using the door code that was emailed to you.
Call us at 216-898-9951 to let us know that you arrived and to report any damages or issues.

Check-Out suggestions:

Close and lock all windows and doors.
Turn off all electrical appliances (stove, oven, lights).
Wash and dry all dishes and place back in cupboards.
Dispose of all items in the refrigerator. (You can leave the beer!)
Pick up ALL trash in and around the property
Put all trash in the trash can at the end of the parking lot or in a trash bag next to the trash can if full.
Put all items and furniture back in their original place.
Unless otherwise instructed, turn off A/C and/or heat.
Take all your personal items with you but please don't take ours.
Please leave the condo in the same condition that you found it.
Please vacate the condo by 11:00AM.

Take Note Of The Following:

The kitchen is fully equipped with a full-size refrigerator/freezer, so bring your favorite munchies and drinks!
There is a pool on-site, so don't forget your bathing suits and beach towels!
Reserve your golf carts ahead of time, as they sell out quickly especially on weekends!
Remember to place the trash in the trash bin provided and keep it closed tightly (raccoons)!
Fishermen, please do not clean fish in the condos or on the property as this voids your deposit!