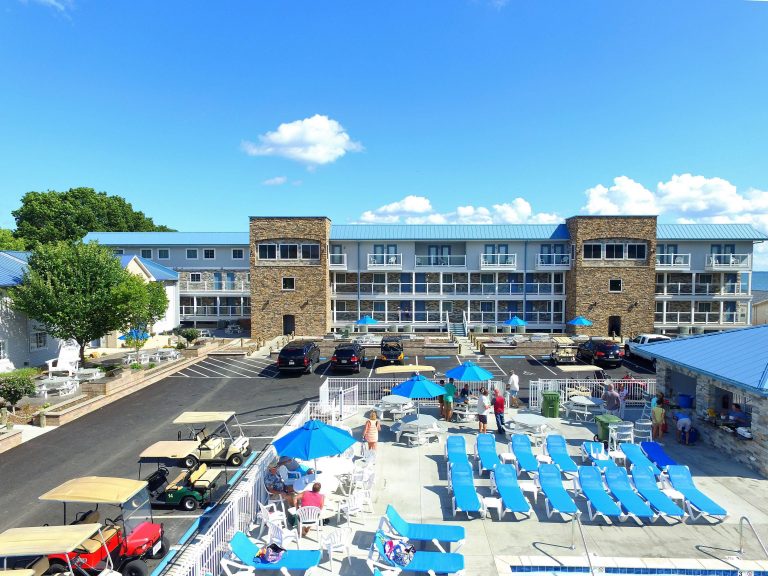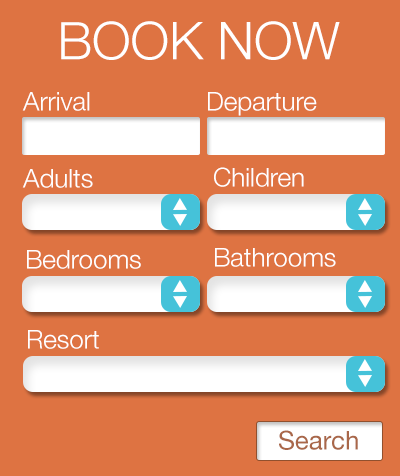 The Put-in-Bay Waterfront Condos are the premier lakefront Put-in-Bay lodging choice for your Lake Erie island getaway. CHECK AVAILABILITY! We are close to home in body but also far away in spirit.
How often can you plan a party weekend with your friends or a small vacation with your family on an island surrounded by water? There are no other rentals on Put-in-Bay with such an impressive and expansive view of the lake and surrounding islands.
As a result, you can relax out on your private lake view back deck. This lovely unit resides on some of the most prime Lake Erie real estate and is next to the airport.
The Put-in-Bay Condos are the best lodging option in the bay. Located on the east side of South Bass Island, the stunning beach views will have you in awe at this stunning Ohio attraction!
We have a swimming pool, plenty of room to unwind and relax and a wonderful beach to watch a blazing sunset. Enjoy a game of volleyball, or barbecue your dinner and dine al fresco. In addition, we also offer golf cart rentals onsite! Most of all, whatever you do, you'll enjoy your stay with us.
The Waterfront condos are located at 1240 Tri-Motor Drive, Put-In-Bay, OH 43456. Simply take the Miller Ferry from Port Clinton, Ohio, or the Jet-Express from Sandusky, Ohio for a short trip over to the island.
Both 10 and 12 Person Condos
Each of the lower and upper-level units of our new Waterfront Condos have new high-speed internet, four bedrooms, 2 or 3 full baths, full kitchen, a large lakeside private deck with table and chairs, pool access, and have a capacity of up 10 or 12 guests. The large living room has plenty of room for everyone and includes a flat-screen TV! Free Wi-Fi is also available.
Guests gain access to the condo through a coded door lock. This is very convenient as we eliminate keys from the equation. The fully equipped kitchen comes capable of satisfying the cook of your group, and everyone will enjoy a home-cooked meal. Whip up a hearty breakfast and a delectable dinner. This will save you some money during your Put-in-Bay vacation, and you can buy more knick-knacks!
Furthermore, you can dine out on your lakeside deck as you watch boats go by. With a location that cannot be beaten and beautiful new accommodations, the time is now to book your excursion.
There is no shortage of things to do at the waterfront condos. Enjoy a day next to the beautiful, outdoor pool that has plenty of lounge chairs and tables for a poolside picnic. There is also a play area for the kids!
If you're a grill master, check out the outdoor grill for your cookout. This is a great location in Put-in-Bay and the only waterfront condo rentals. It is a short golf cart ride to shops, restaurants, and attractions.
We host many bachelor and bachelorette parties on the weekends as well as corporate getaways and family reunions midweek. Consequently, kids are very welcome during the week. Families are encouraged to visit Sunday to Thursday. There is an outdoor play area behind the condos and there is parking for one vehicle per condo.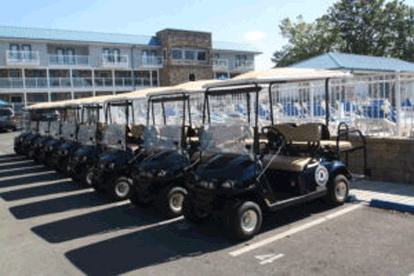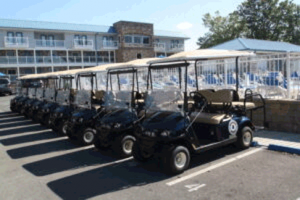 On-Site Golf Cart Rentals
If you're looking for the most fun way to cruise the island, look no further! Convenient golf cart rentals can be found right at the Put-in-Bay Condos and are available for guests to rent. Explore beautiful South Bass Island in style on one of the golf carts.
Make a Condos Booking
Finally, you can send us a Put-in-Bay Condos inquiry or check out the Live Waterfront Condos Availability Calendar. Be sure to book early as our rentals sell out quickly throughout the busy summer months.
Furthermore, we have a full staff that can help you find the perfect accommodations and answer any questions that you may have. Our friendly staff can help you plan a memorable trip to Put-in-Bay! Also, if a Waterfront Condo isn't the best fit for you, we have access to over 70 additional properties including the Poolview Condos, The Island Club, and Put-in-Bay hotels. Staff members are happy to recommend the vacation rental option that works best for your group and answer general questions. Each of the Put-in-Bay Rentals offers a unique feature and the knowledgeable staff can guide you in the right direction.

PIB Attractions
Perry's Victory & International Peace Memorial
Perry's Victory & International Peace honor all of the brave soldiers who fought the Lake Erie Battle in the War of 1812. This memorial celebrates peace between Britain, Canada, and the U.S. The history of the International Peace Memorial is interesting. AT dawn on the morning of September 10, 1813, a lookout spotted six vessels past rattlesnake island. Master Commandant Oliver Hazard Perry prepared to sail forth to engage with the British soldiers. Perry displayed his battle flag with the phrase "DON'T GIVE UP THE SHIP" as the battle began.
As they fought, Commodore Perry and his troops defeated and captured a British squadron. Finally, this allowed him to take control of Lake Erie for the United States. This victory allowed for the successful invasion of Western Upper Canada. Perry's Victory and International Peace Memorial honors all who fought during the war of 1812.
On a tour of the International Peace Memorial, guests will go 352-feet to the top of the memorial and will get a history lesson from the tour guide. Once atop the monument, each side of the memorial has a plaque that informs guests of what would have been taking place in that part of the lake during the war of 1812. In other words, this is a must-see attraction on your next trip to Put-in-Bay!
Put-in-Bay Winery
Located in downtown Put-in-Bay, The Put-in-Bay Winery features a wine exhibit that shows the creation of wine from seed to bottle. Relax in the scenic wine garden out back or bring your glass of wine to the front seating area that overlooks the harbor. This popular attraction is a must-see for all wine connoisseurs!
Perry's Cave
Located 52 feet beneath the surface of the island, the cave was said to have been discovered by Oliver Hazard Perry in 1813. The cave was used as an underground refuge for his troops during the war of 1812 where they indulged themselves with the cave water.  The cave is 208 feet long by 165 feet wide. The water in the cave is unique because it rises and falls with the levels of Lake Erie. The cool environment stays around 50 degrees year-round so you may want to bring a light jacket during your visit!

Dining Recommendations
The Boardwalk
The Boardwalk is one of the most popular restaurants on Put-in-Bay Island. With four different bars and restaurants, this location offers a variety of dining options to please each guest. You mention Put-in-Bay without someone recommending the lobster bisque from the Boardwalk. Sit outside to take in the breath-taking views of the marina! In conclusion, enjoy the nightlife from the boardwalk and enjoy frequent live music performances.
Pasquale's
Pasquale's is a popular destination for island guests looking for a tasty breakfast. Featuring classic island breakfasts, griddle favorites and delicious omelets, this is a popular destination to get your morning started. Check out the lunch and dinner special that are equally as amazing!
The Forge
Whether visiting for brunch, lunch, dinner, or cocktails, the unique dining experience of the Forge won't disappoint. This restaurant was converted from an old blacksmith shop in 2012. Known for their crepes and fresh, creative menu items, The Forge is one of the popular dining spots on South Bass Island (Put-in-Bay Ohio).

Head to Put-in-Bay Ohio!
What are you waiting for? Visit us from Cleveland, Toledo, or other nearby cities! The Put-in-Bay ferry is conveniently located at the norther tip of Catawba. Other ways to get here include landing your plane at the Put-in-Bay airport or docking your boat in the downtown marina.
Stay at the best Put-in-Bay resort: The Put-in-Bay Waterfront Condos. Moreover, you can also stay at our sister property, the Island Club Rentals. Ultimately, these rental homes/ home rentals are some of the best lodging on Put-in-Bay. As for hotels, we recommend staying at the Commodore Resort.
Worried about getting around? Firstly, don't be. Secondly, ask us about our golf cart rentals and Put-in-Bay taxi service.
SEE YOU SOON ON PUT-IN-BAY!
Testimonials
Stephanie B: "Booking and check-in were super easy! Staff was very friendly and more than accommodating. Thus, I felt they were truly happy to help us, especially Tony- he's the man! The condo was clean and had everything we needed. There's no where else I'd rather stay when in Put In Bay!!"
Jessica L: "Volleyball weekend was a blast and I guess we were lucky to get a condo. However, they were all sold out. Beautiful views and a great pool. The kids working here were friendly and from like all different countries. Neat concept and very helpful management team. Finally, we love the condos and are coming again next year for sure!"
Marie B: "The condo I stayed in had the most relaxing view of the lake, just a few feet away. It was immaculately clean, and appointed with a few more things than the rental agreement stated. It was a very rainy week on the island, but staff members were on site every day, keeping the walkways and common areas scrubbed down, and they were very pleasantly helpful when needed."
Press Release for the Put-in-Bay Condos
Put-in-Bay, OH – September 6, 2016 – PUT-IN-BAY CONDOS, a luxury condominium community in Put-in-Bay, OH has generated more than expected in sales since Fall 2015, outpacing the sales activity in the Ottawa County market and triggering the release of the condominium project's newest collection of rental inventory sooner than projected.
With a target Grand Opening date of July 1st already met, the project is currently on pace to fill all weekend rental slots this season, with an average condo sale price of more than $350,000 for the 26 units being sold and an average weekend rental price of $2,100. The Island Club Home Rentals, a Cleveland-based vacation home rental management company, began accepting reservations for the Condos on January 1st of this year.
Phase One and Two
Cleveland-based Put-in-Bay Synergy LLC (PIBS) acquired the original condo property in 2011. The company's first release of inventory consisted of 8 "poolview" condominiums at roughly 4,000 square feet each with rental prices ranging from $900 – $1,800 per weekend. Due to PIBS's ownership, a stabilized homeowners association and an experienced sales and marketing team, the phase two release of lake view condo inventory is nearly sold out and more than 90 percent of the community is ready to be occupied. To date, better than expected early reservations have been secured for the second release.
"There are several reasons buyers are attracted to Put-in-Bay," says Paul Jeris, owner of PMJ Properties LLC. "The main reason is the absolute convenience of Lake Erie condominium living without sacrificing space and elegance. Put-in-Bay Condos combines that with exceptional quality building, attention to detail, amenities, a perfect lakefront location and a personal and transparent buying experience. Most owners anticipate excellent returns on their units from rentals and others plan to live in their units full time. Ultimately, this is why the community has been so successful and will continue to thrive."
Market Conditions
Jeris says that at the outset of PIBS's ownership, the community's biggest hurdles were potential buyers wondering about Put-in-Bay Condos' stability in the wake of overall market conditions, both in the Lake Erie area and nationally. He says that particular hurdle was quickly overcome and sales were easy to get due to the popularity and location of Put-in-Bay. In fact, many owners at Put-in-Bay Condos are Put-in-Bay-area locals and 15% of the purchased units are planned to be owner occupied.
"After exploring their purchase options in a real estate market that many of them know quite well, our buyers chose Put-in-Bay Condos," adds Jeris. "There is a real community of owners that are also friends here. There is also pride of ownership in a quality project with a well-funded HOA that is evident to our prospective buyers. The stable pricing and stable HOA give buyers an added sense of security," Jeris says.
Local Area
Put-in-Bay Condos is a new luxury condominium community located 5 minutes from the downtown Put-in-Bay strip in the heart of South Bass Island, OH. It is the most popular of the Lake Erie Islands, renowned for its historic offerings, weekend festivities, parks and trail system, golf cart transportation, and proximity to Cedar Point.
Put-in-Bay Condos overlooks beautiful Lake Erie and each new unit will have breathtaking views of the water from large private decks. It is located near Port Clinton, between Toledo and Cleveland, and easily accessible from Route 2.
The community is comprised of 26 two-floor units constructed of concrete and steel with emphasis on sound abatement and state-of-the-art fire protection. Amenities include: panoramic lake-front, pool views; spacious well-designed floorplans; granite counters and tile flooring; expansive private terraces; large parking area; private elevators; pool and outdoor barbecue areas.
For more information about Put-in-Bay Condos, visit Put-in-Bay Condos' website at www.PutinbayCondos.com or phone 216.898.1105 from 9AM-5PM.
###