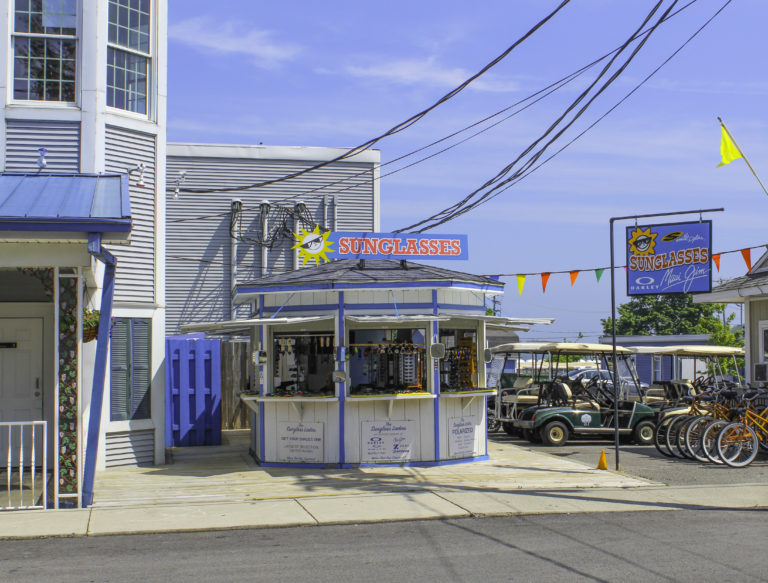 Sunstoppers is located on Delaware Ave in downtown Put-in-Bay. This stand is just behind the Boathouse Bar And Grill. Here, there is a wonderful selection of sunglasses. Protect eyes from the harmful rays of the sun, while remaining stylish.  Each customer is given a personal assessment to see which glasses work best for their lifestyle.  Therefore, shoppers can expect to get a quality pair of glasses that will suit their needs perfectly.  The attention to detail and personal attention make this a great shopping experience.
While shopping at Sunstoppers, be sure to check out the fun Put-in-Bay Raceway.  This attraction is adjacent to this useful shop.  Here, participants can race RC cars around an oval track.  Challenge friends and family to a riveting race.  Be sure to pick up a pair of sun glasses to reduce the glare and improve your chances to win.  Fun in the sun!
Sunstoppers History
The journey of the Sunstoppers founding dates back to 1986.  Laurie Utterberg, "the Sunglass Lady," traversed the country selling at trade shows.  At one such event, she displayed at a boat show near Cedar Point.  Consequently, she made a visit to South Bass Island and realized there was a real need for a sun glass shop.  This vision came to reality with the help of gracious islanders and friends.  Shortly after the stand was constructed, Anne Spettel joined the team.  So, the "Sun glass Ladies" was officially formed.  The original stand that was constructed is still in use today.
Sunstoppers Brands
Maui Jim
Ray Ban
Bolle
Nike
Protecting one's eyes from the sun is very important.  Also, keeping stylish is quite important too.  Sun Stoppers has an impressive selection to suit all tastes.  Selections for men, women and children are available.  Shut out the sun in style with Sun Stoppers!