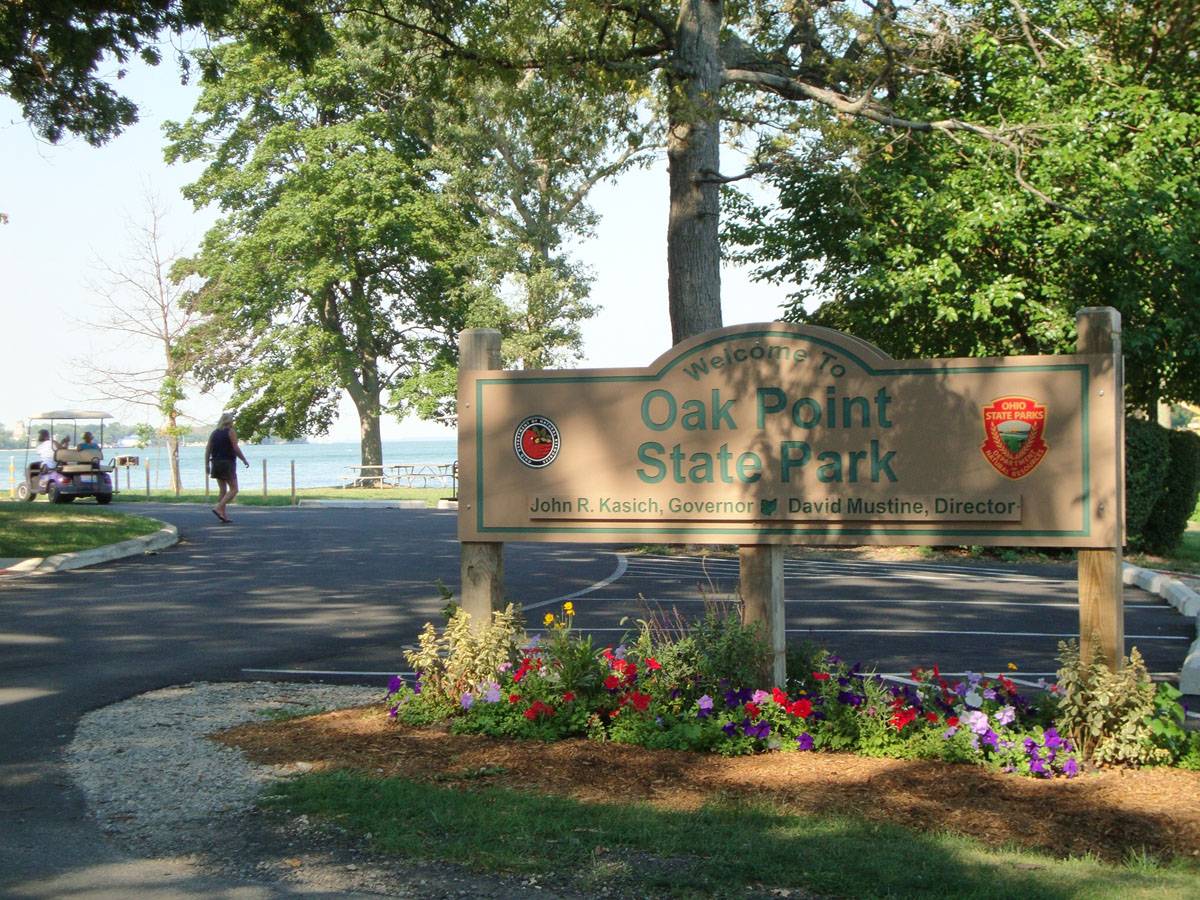 The Oak Point Docks are an extension of South Bass Island State Park.  Here, transient boaters can find anchorage for day and overnight visits.  This one and a half acre park is the smallest in the Ohio Park's system.
Oak Point Docks: Location, Features and Things to Do
The location of these docks is ideal.  Furthermore, the unimpeded views are outstanding.  Expansive views of Perry's Victory and International Peace Memorial and The Ohio State University Stone Lab awaits.  These docks are on Bayview Avenue, just down the street from the Boardwalk Restaurant.  Twenty docks are  at this facility that's on the Northwest section of the island.  On the North side of the Park, there is a small area that is suitable for fishing.  Also, the grassy area for picnicking is a lovely place to enjoy lunch.  Restroom facilities and water fountains are near the entrance to the park.  A U-shaped driveway navigates through Oak Point State Park and the Oak Point Docks.  Each Sunday in season, this route is taken by Skip Duggan's Antique Car Club.  Those wishing to watch the parade with an impressive view should stage themselves here.
South Bass Island State Park: The Main Park on Put-in-Bay
South Bass Island State Park is the parent to this small park.  Here, guests can find a wide selection of amenities and features.  First, the expansive lakefront beach provides a relaxing space to take it all in.  Shelter houses await for a memorable family reunion, giving guests seating and cover.  The capacity is approximately 50 people.  The lakefront playground is always a hit with the little ones.  Also, for guests wishing to stay overnight, the park offers various camp sites.  Additionally, they have four cabins available for rent.  These cabins are on a hill, giving guests breath-taking views of Lake Erie.  Furthermore, the cabins can sleep up to 6 guests and come complete with a kitchen.
So, for docking near the downtown Put-in-Bay area, consider Oak Point State Park.  Due to it being just outside the main docks, oftentimes this option is overlooked.  However, you are now in the know and can consider this option.  Happy sailing!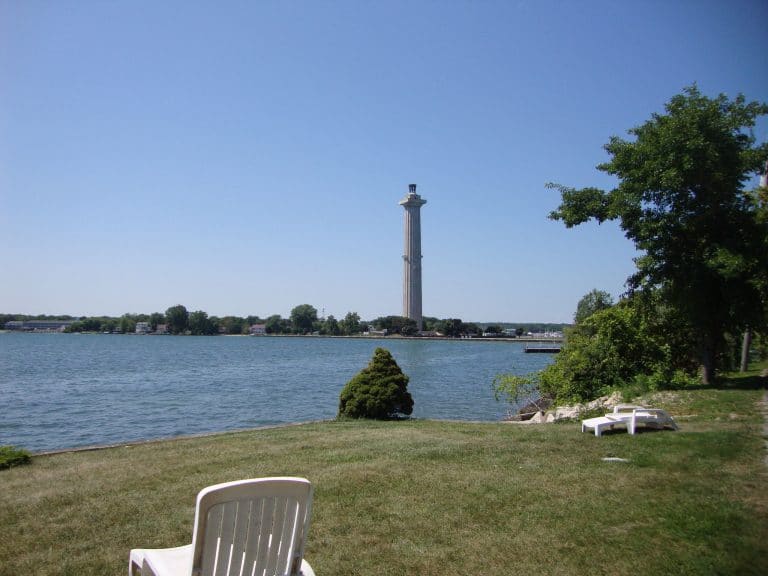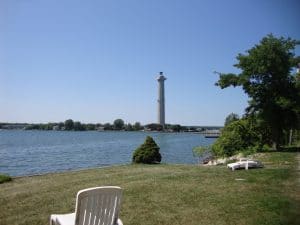 Testimonials
Anup K: "Fairly small park. Right beside a marina. Location is closer to the market which makes it desirable if you are here for a picnic."
Linda O: "A scenic point with Oak Point Docks, picnic tables and a gazebo. Restrooms are clean. Docks are charged with a flat fee that you put into a drop-box. It is within walking distance to downtown."
Sefik K: "Really nice small state park. Great views. Restrooms clean. Picnic tables. Nice place to stop and enjoy the views of the city and islands around. Very peaceful."
Kim H: "We had a very nice, end of the season camping experience here at the State Park. There were no wild parties or loud music as it was the last weekend in September and the kids were pretty much gone. The bathrooms and showers were amazingly clean, although not well lit. The campsites were arranged so that there was a common area in the center and campers on the perimeter. Each campsite was on an asphalt pad, some with electricity only, some full service and others were without either. The campgrounds are in a densely canopied maple forest which provided lots of shade, and would be ideal in the summer heat."