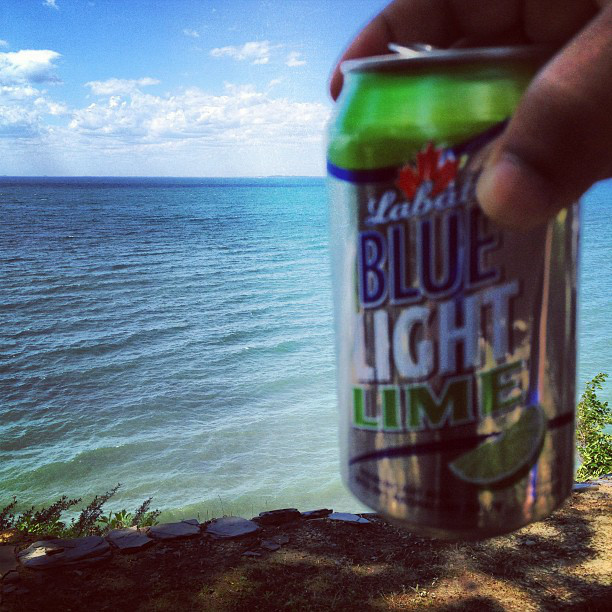 Labatt USA Partners with Lake Erie Waterkeeper to Promote Local Water Stewardship in Ohio This Summer
Investment in local organization serves as part of Labatt USA's larger partnership with the global Waterkeeper Alliance to protect and sustain drinkable, fishable and swimmable water
Labatt USA will partner with Lake Erie Waterkeeper to further its efforts to protect and sustain the Lake Erie watershed. They will make a $10,000 investment to support Lake Erie Waterkeeper's efforts. This is part of a larger investment of more than $100,000 with Waterkeepers throughout the Great Lakes region.
The partnership and investments align with LUSA's triple bottom line approach. The beer company prioritizes people, planet and profit. This includes measuring, reducing and mitigating its impact on the environment and society through investments, volunteerism and education.
"Not only is clean water required to make great beer, but it also means recreation on the water. By working to improve our water footprint, we're also able to impact our communities to help ensure everyone can swim, boat and enjoy our local waterways throughout the summer," said Lisa Texido, brand manager for the LUSA Family.
"Increasing public awareness of water stewardship is crucial to preserving, protecting and improving our watersheds" said Sandy Bihn, executive director for Lake Erie Waterkeeper and Lake Erie Foundation. "Partnering with Labatt USA is a terrific opportunity to connect with more people throughout the state of Ohio and keep our waters fishable, swimmable and drinkable."
About the "Loving Ohio" Retail Program
This summer, Labatt USA will release limited-edition "Loving Ohio" graphic cans of Labatt Blue and Labatt Blue Light. They will feature popular summer water destinations in Ohio including Edgewater Park, Arch City, Put-in-Bay and Cuyahoga Valley National Park. Loving Ohio cans will be available in all locations that sell 24-packs of this fine Canadian beer. In-store signage promotes the partnership between LUSA and Lake Erie Waterkeeper to help raise awareness of the importance of water stewardship.
About Labatt USA
Proudly headquartered in Buffalo, New York, Labatt USA has imported Labatt Blue from Canada since 1951. Today, Labatt Blue is America's top-selling Canadian beer. It has become the premier Canadian pilsener in the Great Lakes region and expansion markets across the United States. First brewed in Canada in 1847, Labatt continues to carry on the tradition and heritage of the great outdoors. Owned by Rochester-based North American Breweries.