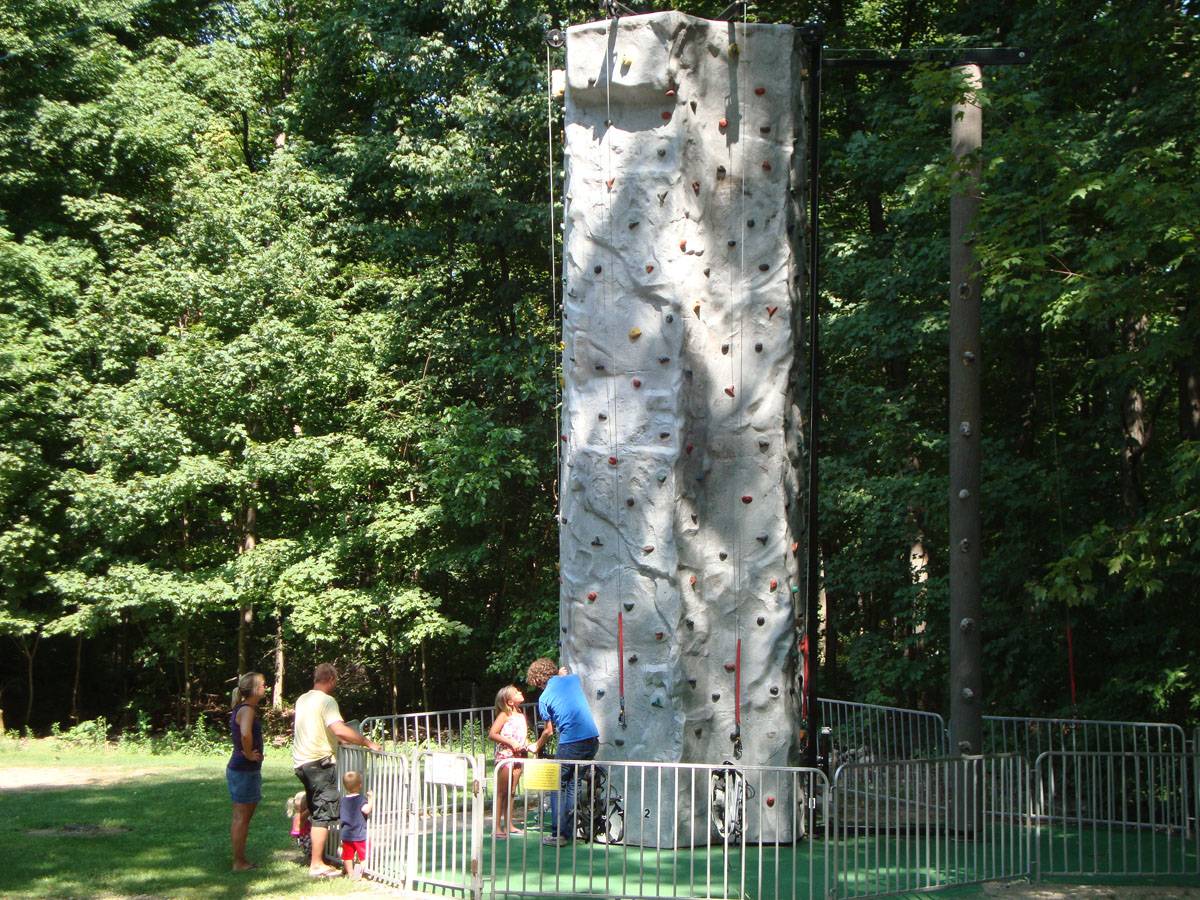 People don't usually consider Put-in-Bay as a place for family fun (usually people think of the bars), but you would be surprised at the diverse range of activities that provide a good time for the entire family. Best of all, the fun starts even before you step foot on the island.
The Miller Ferry to Put-in-Bay
Most island guests begin their journey to Put-in-Bay aboard the Miller Ferry. Miller Ferry provides the only service for both passengers and vehicles to Put-in-Bay (South Bass Island) and Middle Bass Island. They also offer the lowest fares and free parking if you are not taking your vehicle to the island (the Jet Express has free parking too). Visitors enjoy the half hour scenic ride to Put-In-Bay up top in the indoor or outdoor seating areas with beautiful views.
Island Club Golf Cart Rentals
Once you get to Put-In-Bay, golf carts are a must in order to get around the island and see everything that there is to see. Island Club Golf Carts mid-island offers great golf cart rentals, discount coupons and is located a short walk from the Jet Express (or a quick and fun Island Club Taxi ride from the Miller). Whether your family is 4, 6, or 8 people in size, there is a cart for you!
Perry's Cave Family Fun Center
The most common first stop for families is the Perry's Cave Family Fun Center. This place has many different attractions and you can almost spend the entire day here. They offer cave tours, mini-golf, rock walls, gem stone mining, butterflies and more.
Perry's Cave
The Perry's Cave tour takes you below ground to explore a limestone cave that is over 200 feet long and lies 52 feet below the island. There are 20 minute guided tours that take place about every half hour during the busy season. Kids and adults alike can learn all about the cave, how it formed, and it's rich island history with the professional and polite tour guides.
The Butterfly House
This is a must-see when visiting Perry's Cave Family Fun Center! This fully enclosed garden is home to 50 different types of butterflies from all over the world. Walk among them and take in their beauty as hundreds fly around you. Don't be surprised if a few even land on you.
The War of 18 Holes
For those who enjoy mini-golf, the War of 18 Holes putt putt golf is an entertaining 18-hole mini golf course that is perfect for kids and adults of all ages. The course wanders amongst waterfalls, miniature island monuments, streams, and many beautiful plants and flowers. At the start of each hole, you can learn some facts and history about the War of 1812.
Fort Amazen
Another fun attraction at Perry's Cave Family Fun Center is Fort Amaze'N, a challenging maze that the kids will love. As you walk through the maze, there are 4 letters you need to find and punch in on your "passport." Once you find all of the letters, you then need to find your way out. If you complete the maze, you win a prize. Finish the course in 5 minutes or less and you win a climb on the rock wall.
The Rock Wall
There are four sides to the wall, all ranging in difficulty from easy to hard levels. The four sides also allow for visitors to race against one another. When you are ready to slow things down a bit, try out the gem stone mining at Perry's Cave Family Fun Center. You can pan for real gems, minerals and fossils at the mining sluice. A chart is on site so you can identify all the different gems that you discover, and the best part is that the gems you find are yours to keep.
Jet Skis and Boats
If you want to spend some time on the waters of Lake Erie itself, Put-in-Bay Watercraft Rentals has everything you need. You can rent stand-up paddle boards, kayaks, wave runners, and even power boats. They also offer sightseeing tours of Rattlesnake Island and they are conveniently located at the State Park boat ramp. Reservations can be made online.
SUMMARY
Whatever your family decides to do at Put-in-Bay, you are guaranteed to have fun! And if you want to spend the night, we have many houses and Waterfront Condos to enjoy your stay.