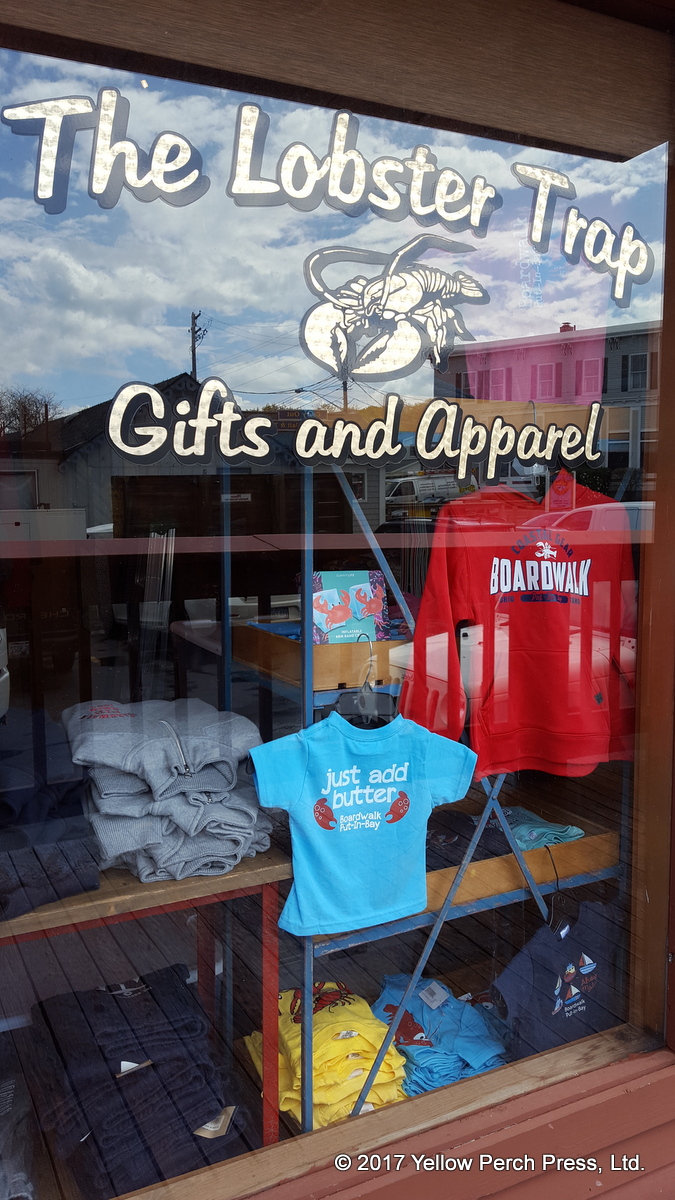 The Lobster Trap at the Boardwalk Restaurant has great apparel, home decor and Boardwalk brand products.  These products include their award winning Bloody Mary mix and Cocktail sauce.  Also, grab a Boardwalk shirt as a memory of your wonderful time on Put-in-Bay.
The Trap Location
The sprawling Boardwalk Restaurant complex is home to the Lobster Trap.  Within the complex, there is a variety of great dining and drinking choices.  Ranging from casual burgers and fries to a lovely served dinner at the Upper Deck.  No matter what guests choose, they will be afforded a spectacular view of Lake Erie and downtown Put-in-Bay.
What IS a Lobster Trap?
According to Wikipedia… A lobster trap or lobster pot is a portable trap that traps lobsters or crayfish and is used in lobster fishing. In Scotland (chiefly in the north), the word creel is used to refer to a device used to catch lobsters and other crustaceans. A trap can hold several lobsters. Lobster traps can be constructed of wire and wood, or metal and netting or rigid plastic. An opening permits the lobster to enter a tunnel of netting or other one-way device. Pots are sometimes constructed in two parts, called the "chamber" or "kitchen", where there is bait, and exits into the "parlour", which prevents escape. Lobster pots are usually dropped to the sea floor, one or more at a time, sometimes up to 40 or more, and are marked by a buoy so they can be picked up later.