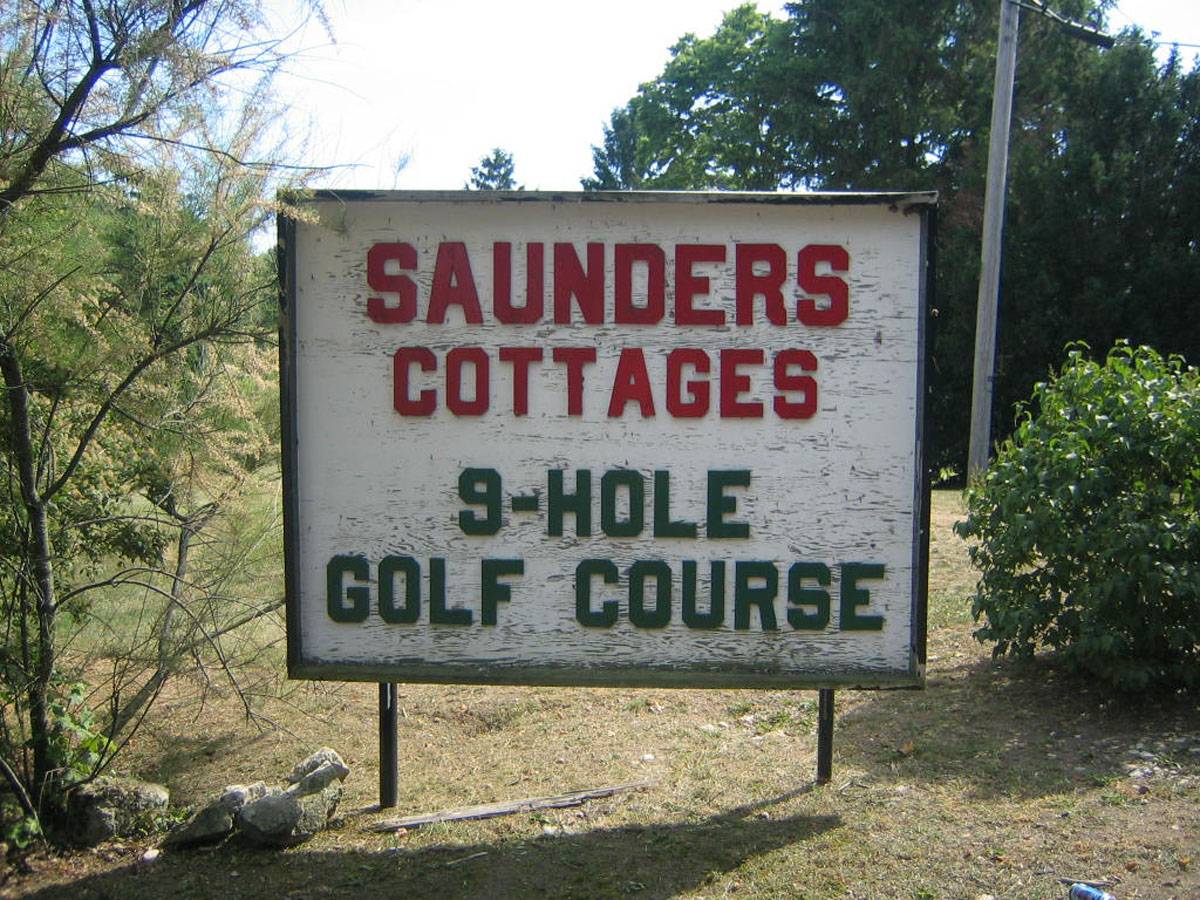 Saunders Golf Course is the only course on Put-In-Bay.  This Par 3 nine hole course is a fun way to spend an afternoon with friends.  Interestingly, this is one of the few places on the island where a golf cart is not allowed!  Be sure to remember this interesting fact, as it is a common question on island scavenger hunts.
Saunders Golf Course Location
The location of the course is on Catawba Avenue.  The South Bass Island State Park is directly across the street.  This park offers a waterfront beach, picnic areas and covered pavilions.  Also, there is a lovely playground to keep the little ones happy.  Lastly, for an adult refreshment, Joe's Bar is a short walk away.
This course is a par 3 course.  So, guests should use their own discretion on what clubs they need to bring.  Overall, this course could be completed with two clubs: a 7 iron and a putter.  In fact, each summer, Saunders holds a golf tournament aptly named The 7 Iron Classic.  So, if you are planning to play this course while on Put-In-Bay, save the hassle of lugging over an entire bag of clubs.  Additionally, for those who do not wish to bring their own clubs, there are clubs available for rent.
Guests can also take advantage of the gift shop at Saunders Golf Course.  Here, there is a fine selection of drinks and snack items.  Also, there are cigarettes and tobacco products available.  Lastly, there is ice to keep things cool on a beautiful Summer day.
So, when planning a trip to Put-In-Bay, be sure to include Saunders Golf Course.  Challenge your friends to the only golf course found on the Lake Erie Islands.  After a great round, take a dip in Lake Erie at South Bass Island State Park.  Fun awaits at Saunders!
Testimonials
CJ: "This resort has been filling our adventurous needs for decades. Not only is the view exceptional but where else can you find an awesome golf course, fishing pier, action packed beaches, & swimming pool, all with superb service. Thank you Kowalski's for letting us know how it feels to be an Islander."
Tom T: "I love this place! These cottages are clean, roomy, and have everything you need. Quiet at night and we can play golf!!"
Peggi W: "My friend and her family stay there every year and I visit them and play golf with her there every time. Love this area of Put-in-Bay!"