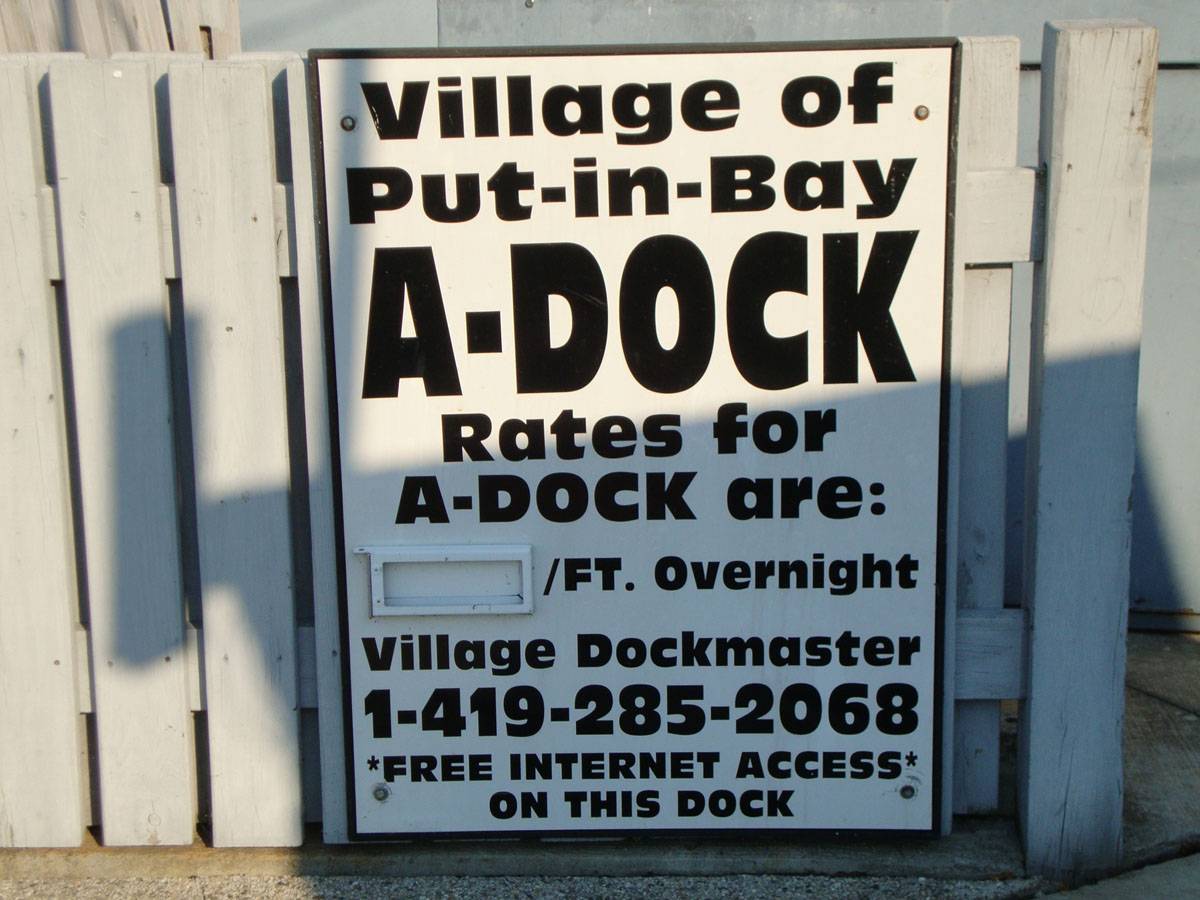 The Village Bath House is available for all people who visit Put-in-Bay.  The location gives it easy access to boaters, travelers and islanders alike.  Inside, guests will find restrooms, shower facilities and lockers.
Village Bath House Location
The Bath House is in the center of DeRivera Park.  Downtown Put-in-Bay is home to this park.  Furthermore, the land the structure sits is a gift from the founder of Put-in-Bay, Jose DeRivera.  He was a successful merchant who purchased South Bass Island.  He is responsible for plotting out much of what we see today.  Also, he was pivotal in the island gaining popularity and use.  This park has great features.  There are multiple playgrounds to keep the little ones happy.  More importantly, there is a special playground called Will's Playground.  The construction was sure to keep children of all ages and abilities in mind.  So, no matter a child's physical ability, they can enjoy themselves.  The park also features multiple picnic areas.  Additionally, there are grills.  Guests just need to bring charcoal.  A lovely cookout overlooking Lake Erie is a great way to spend an afternoon.
Village Bath House Features
Inside, guests have the creature comforts they are looking for.  The facilities include large restrooms and multiple shower stalls.  Those staying on the nearby public docks often utilize the bath house.  It is only a very short walk from the docks.  Also, there are lockers onsite available for rent.  This is a great way to stow away items while visiting Put-in-Bay.  Also, the safety of these items will not be compromised.  The Village Bath House maintenance is by a helpful staff.  Furthermore, they are always onsite, ensuring the upkeep of the facility.
So, during your adventure to Put-in-Bay, remember the Village Bath House.  This comfort spot will be a necessary stop.  Also, be sure to check out the many Put-in-Bay Attractions, Restaurants and Shops that can be accessed from here.