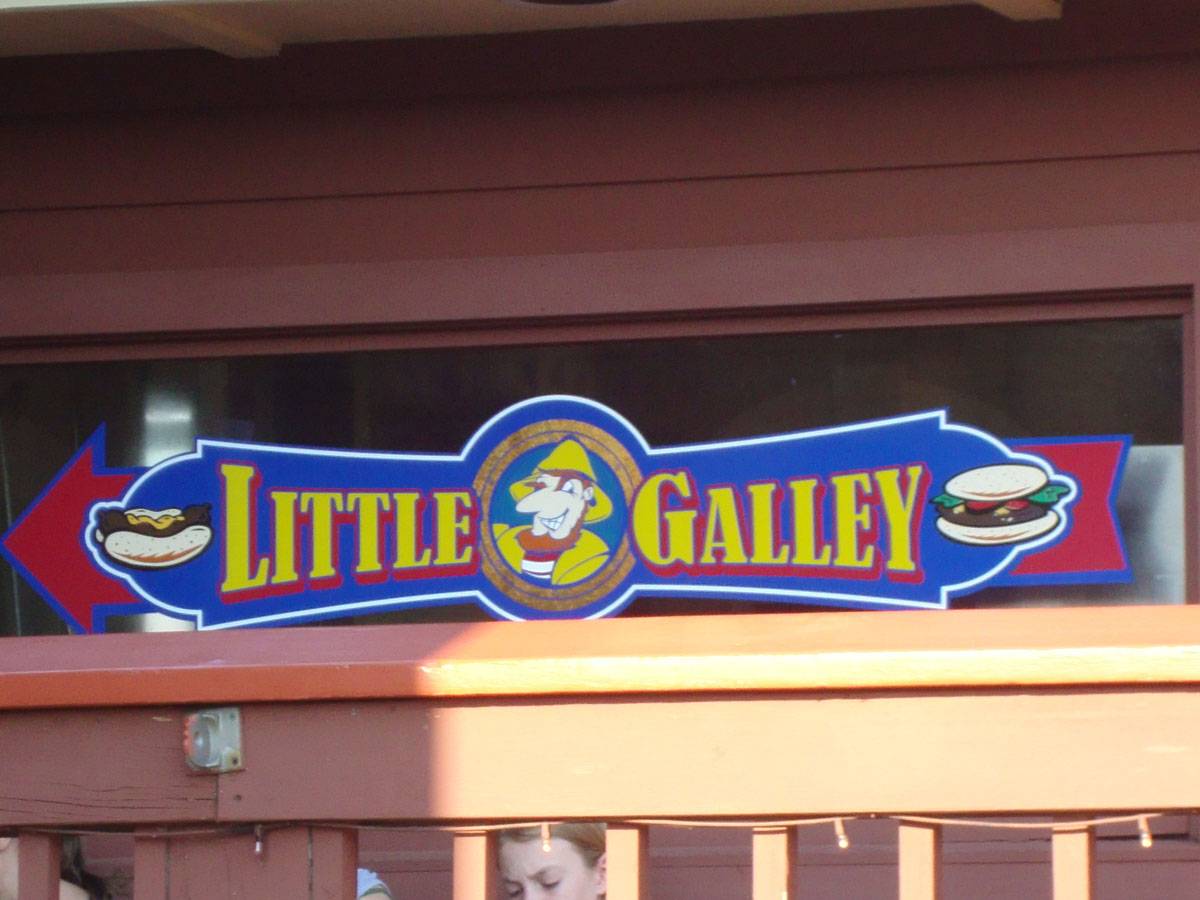 The Little Galley on Put-in-Bay is part of the Boardwalk family of restaurants.  Families should take note of this eatery.  Morevoer, they feature affordable dining options for a trip to the island.
A waterfront location affords guests of the Little Galley exceptional views.  Furthermore, the Boardwalk Restaurant is located on Bayview Avenue in downtown Put-in-Bay.  Panoramic views of Lake Erie, the downtown docks and DeRivera Park abound.  Also, boaters can visit via the mooring buoys.  So, there are several options to make your way.
Little Galley Menu Highlights
This is the place to go for a quick and affordable lunch.  Moreover, menu highlights include classic Americana fare.  Black Angus burgers, chicken tenders and hot dogs are notable choices.  Also, piping hot french fries are served.  Add some zest to your meal with a selection of dipping sauces.
Guests can choose to eat from one of the many terraces at the Boardwalk Restaurant.  Nearly every seat in the restaurant has an excellent view.  Enjoy a lovely lake breeze, while filling up on some tasty grub.  Also, guests can opt to walk up and carry out their orders.  A lovely option would be to go to the park across the street.  Here, visitors could have a memorable picnic lunch.  Tables, benches and more provide creature comforts.
Put-in-Bay is a wildly popular tourist destination.  Many generations have descended upon the island for a visit or stay.  Although a day trip is a great introduction, nothing compares to staying the night. Guests will have the best opportunity to experience all the island has to offer.  Excellent attractions, dining and shopping awaits island visitors.
Lastly, there is a variety of lodging choices.  There are hotels, home rentals and condos to suit groups of all sizes.  Check out the lodging page for additional information.  The time has come to put an island in your life!