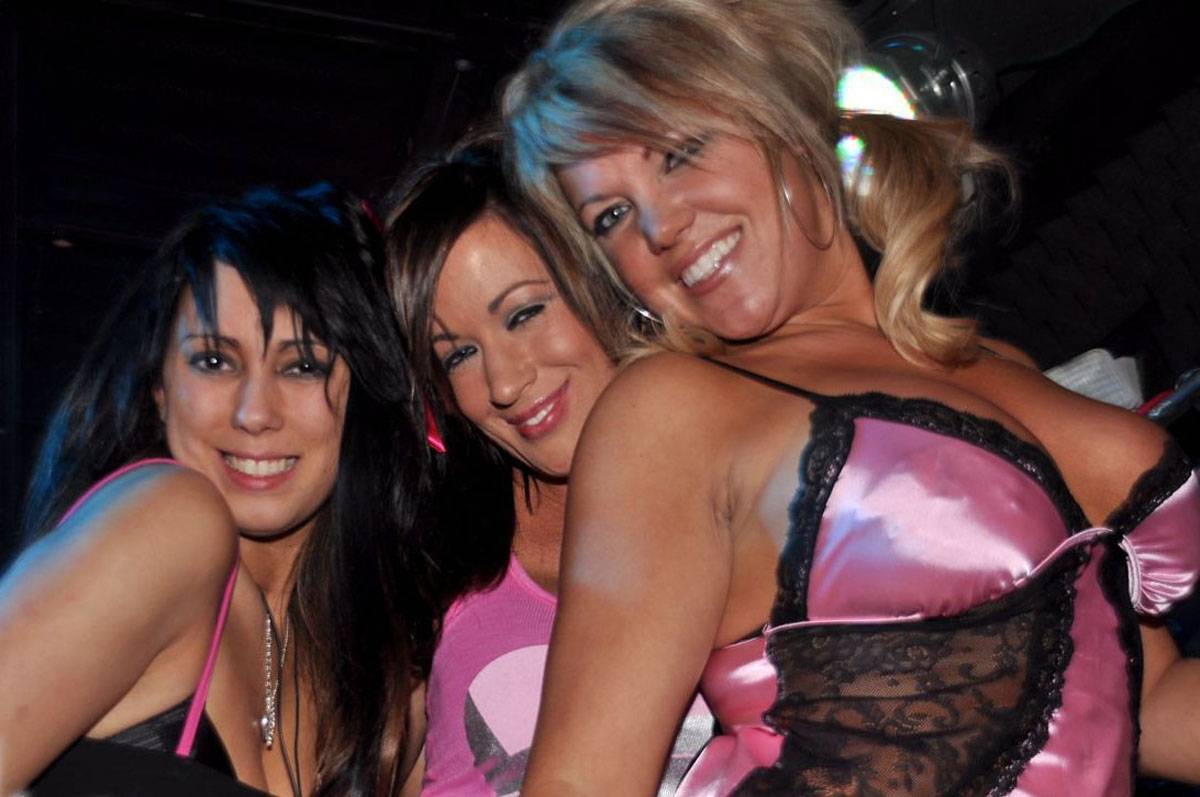 Ready to start the season at Put-in-Bay? Break out those sexy, funny, or unique PJ's and head to the bay for Mr. Ed's Annual pajama party weekend! Great prizes, contests, and entertainment! Hotels and rental houses offer discounted rates for this fun early season event. There is usually a DJ and a band playing all weekend for your musical entertainment. Book your room now at Commodore Resort or by calling 419-285-3101.
Mr. Ed's Bar & Grille
If you want a restaurant in downtown Put-in-Bay with awesome entertainment, and even better food, you can end your search now. Mr. Ed's Bar and Grille is the place for you. Right in the heart of downtown, Mr. Ed's is where you want to be for the best downtown sports bar at Put-in-Bay! And if you're staying at the Commodore Resort, you're already there!
There is seating inside at the bar, but if the weather is cooperative, we highly recommend grabbing a spot on the amazing patio. Start off with some Bosco Stix or a salad. Mr. Ed's is the new home of Put-in-Bay's legendary Cameo Pizza. In addition to the pizza, Cameo has chicken wings in 12 different flavors. And that's just the start of their menu. Trust us, you'll pick your meal, and then you'll pick the next one for when you come back tomorrrow!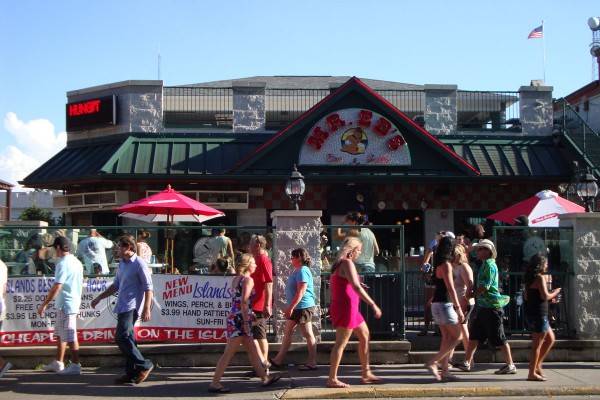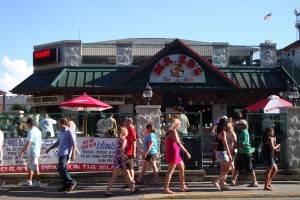 Commodore Resort for the Pajama Party
The Commodore Resort Hotel is where it all started and it is right in the middle of some of the hottest Put-in-Bay attractions! Known as the island's original party spot on Put-in-Bay, Commodore Resort Hotel has a lot to offer for your fun weekend away. CHECK AVAILABILITY ONLINE! After a series of recent updates the Commodore Resort Hotel is like a brand new hotel. Guests can select from a variety of king jacuzzi suites, eight-person suites, and traditional two double bed standard rooms. You will also find handicapped rooms are available as well. If you have a group, book a house or condo at Island Club Rentals or by calling 216-898-9951.