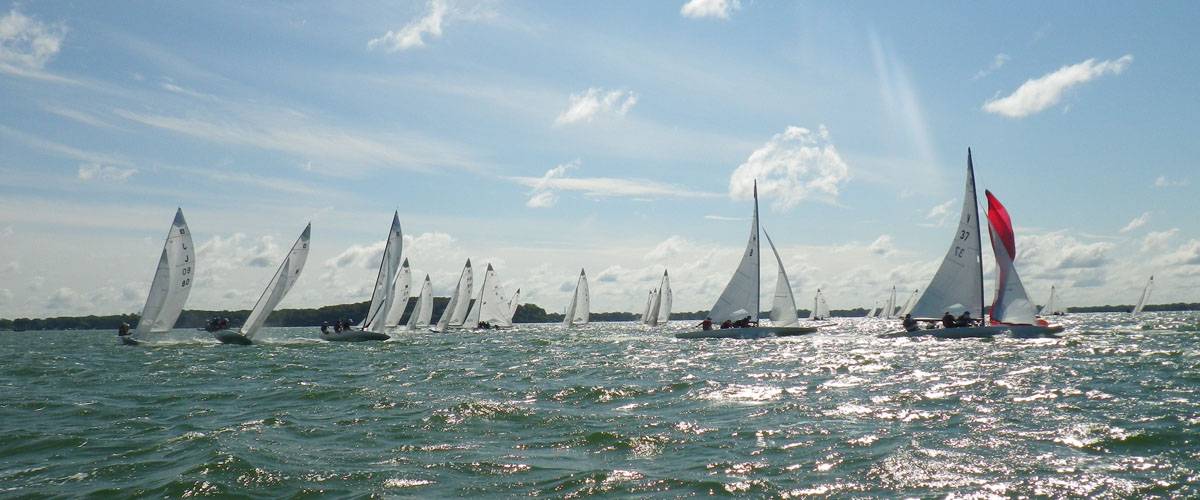 Stay tuned for more details about the regatta as we receive them regarding this racing event and other ILYA events. Finally there is the coveted I-LYA Senior Sailing Races which have been held for over 100 years with racers gathering at Put-in-Bay to race off the Western Shore. Races can be watched from the shore of Put-in-Bay. Stop by the downtown harbor for a colorful display of sails, and sleek racing craft.
Put-in-Bay has plenty of lodging for those who wish to stay overnight and enjoy more of their island time. Find a Put-in-Bay hotel room, or maybe a rental home or waterfront condo to spend the night.
Sailing Regatta FAQs
What is a regatta?
A sailing regatta is a speed sports competition between several boats. Each sailboat is formed by a team of sailors who must pass different tests along a previously established route. The duration of a sailing regatta varies depending on the competition, in some cases they end in one hour and, in others, it can last several days.
Is it necessary to have experience to participate?
One of the most repeated issues when deciding to embark on a sailing regatta is experience. In this case it is not necessary to have experience or basic knowledge of sailing, it only requires a desire to have fun, enjoy the sea, navigation and meet new people.
What clothes should be taken and worn?
First, you should keep in mind that the clothes are light, since otherwise you could increase the weight of the boat. In addition, clothing should be comfy and water-proof so as not to get wet. Finally, the shoes you wear should be of the non-slip white sole, because this could prevent falls in the area of the boat deck. Check out some great Put-in-Bay shoppping when you visit.
What types of sailing regatta exist?
Sailing regattas can be of two types:
Regatta sailing – They are small-sized vessels, which lack motor propulsion and haggle near the coast. The route of this type of sailing regatta is usually marked with buoys or triangle-shaped beacons.
Cruising sailing regatta – Sailboats of larger size are used for this competition, which normally have a motor propulsion. In cruising sailing regattas, the routes are structured from port to port and the distance varies depending on the boat class, the number of participating boats, and the local weather conditions.
Who wins a sailing regatta?
Regarding the regulations governing a regatta, the points system is usually used to establish who manages to position itself as the winning team of a sailing regatta. The boat that wins is the one that accumulates less points in the sleeves (the tests held previously).
Score for points: It is assigned according to the order of arrival. The boat that arrives in first position will get one point, the second two points, and so on.
Discard: Once all the tests are finished, each boat can eliminate its worst result in the competition.
Normally, the number of sleeves in a race is nine, although some may have less or reach fifteen.
*** This is a tentative date ***