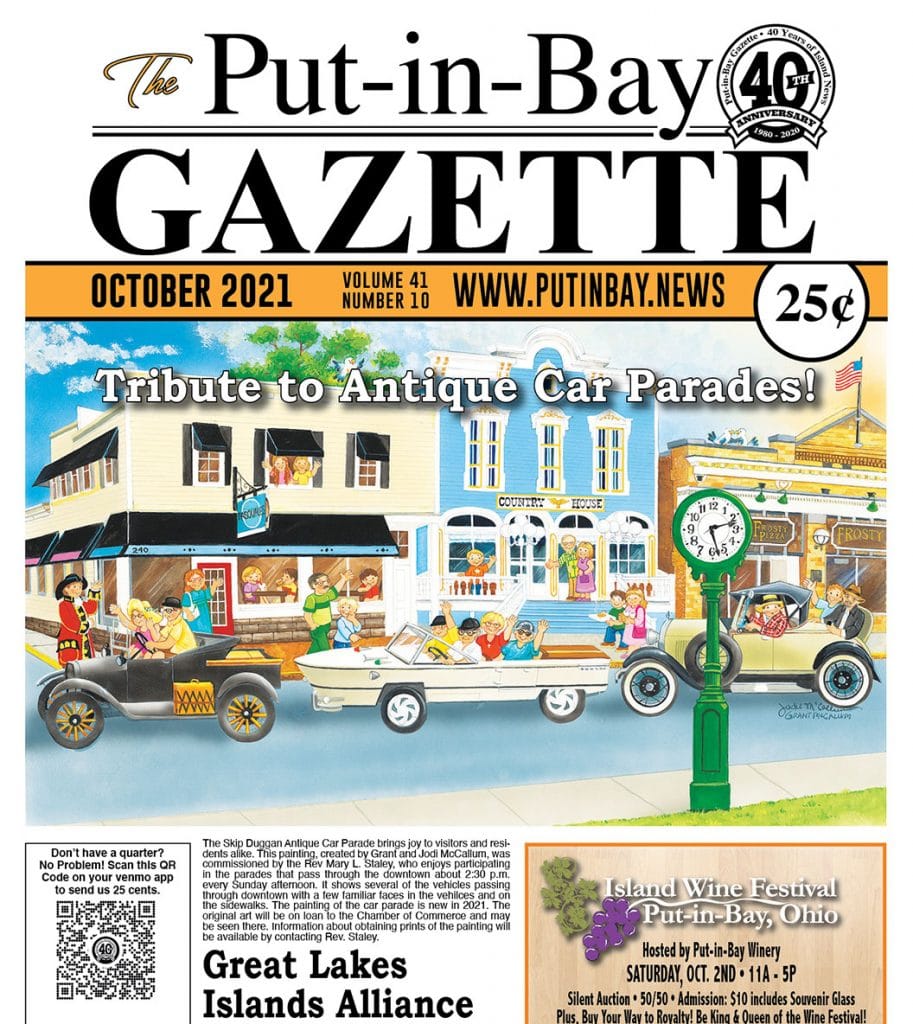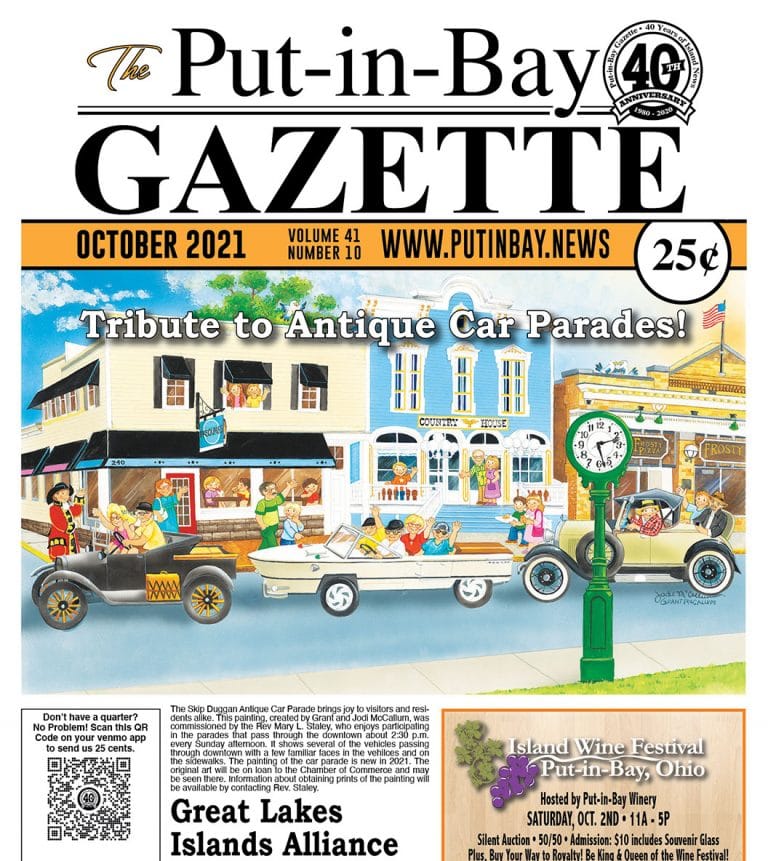 putinbay.com is proud to present the Put-in-Bay Gazette's Environmental News. For the best South Bass Island journalism, visit putinbay.news and subscribe to the Gazette today!
Winter Bird Seed Sale
The Lake Erie Islands Conservancy will be selling winter wild bird seed as a fundraiser again this fall. Delivery will be in mid November. Titgemeiers Feed and Garden Store will be supplying us with the following types of seed: niger/thistle, black oil sunflower, cracked corn, and mixed birdseed of several grades. If you have a special request, we can try to accommodate you.
Please get your order in before November 1st to have it delivered to your island residence. To order, check out our website at www.lakeerieislandsconservancy.org or call Kelly or Marty Faris at 419-285-4772, or contact at kelmar@thirdplanet.net or leiconservancy.com
Fall Bird Banding Schedule
Come Visit and See the Birds
Master bird bander Tom Bartlett and his wife Paula Bartlett will be on the islands this October and November for bird banding. All activities noted below are open to the public. They ask that visitors maintain social distancing, especially unvaccinated individuals. Wearing of masks by visitors is encouraged. Monitor for any Covid related changes at www.lakeerieislandsconservancy.org.
There are hundreds of songbirds that stop on their migration south to feed on the abundant insect resources of the Lake Erie Islands. Although not as colorful as in their breeding plumage in spring, the warblers, thrushes, and other birds are just as fascinating to see up close. The islands are an amazing place to witness this annual migration of birds, monarch butterflies, dragonflies, and bats!
Middle Bass Island, East Point Preserve:
Friday October 1st • 6 a.m. to Noon
This is located at the end of a private drive. Please drive through the gate to park near the banding station. Do not park in private drives outside the gate. RSVP at 419-366-2087 or leiconservancy@gmail.com so we can arrange parking.
Kelleys Island, Scheele Preserve and Jones Preserve:
October 14-31 Songbirds banding at Jones Preserve • 6 a.m. to 3 p.m.
October 14-31 Saw-whet Owl banding at Scheele Preserve • 7 p.m. to TBD
November 1-15 Songbirds banding at Jones Preserve • 6 a.m. to 3 p.m.
November 1-22 Saw-whet Owl banding at Scheele Preserve • 7 p.m. to TBD
Thank You!
Thanks to everyone that helped with the Road Scholar program in September. It was such a relief to be able to host a program for the first time in two years, and all of the visitors had a wonderful time.
Although primarily a bird-watching program, the "scholars" visited several other South Bass Island locations, and even visited both Middle Bass and Gibraltar Islands.
The final bird tally for the week was 102 species, which is hugely impressive for the fall. Looking forward to doing this all over again in the spring of 2022!
The previous piece is published in this month's Put-in-Bay Gazette. The Gazette has been producing incredible independent Put-in-Bay island news for over 40 years. If you have any interest at all in what is happening on South Bass Island, we urge you strongly to subscribe to the Put-in-Bay Gazette. One-year online subscriptions are only $15, and print subscriptions are available as well. To subscribe please click here.
This piece of Put-in-Bay journalism has been provided to putinbayonline.com courtesy of the Put-in-Bay Gazette, Put-in-Bay's only local newspaper. Visit their website putinbay.news for more information and to subscribe!