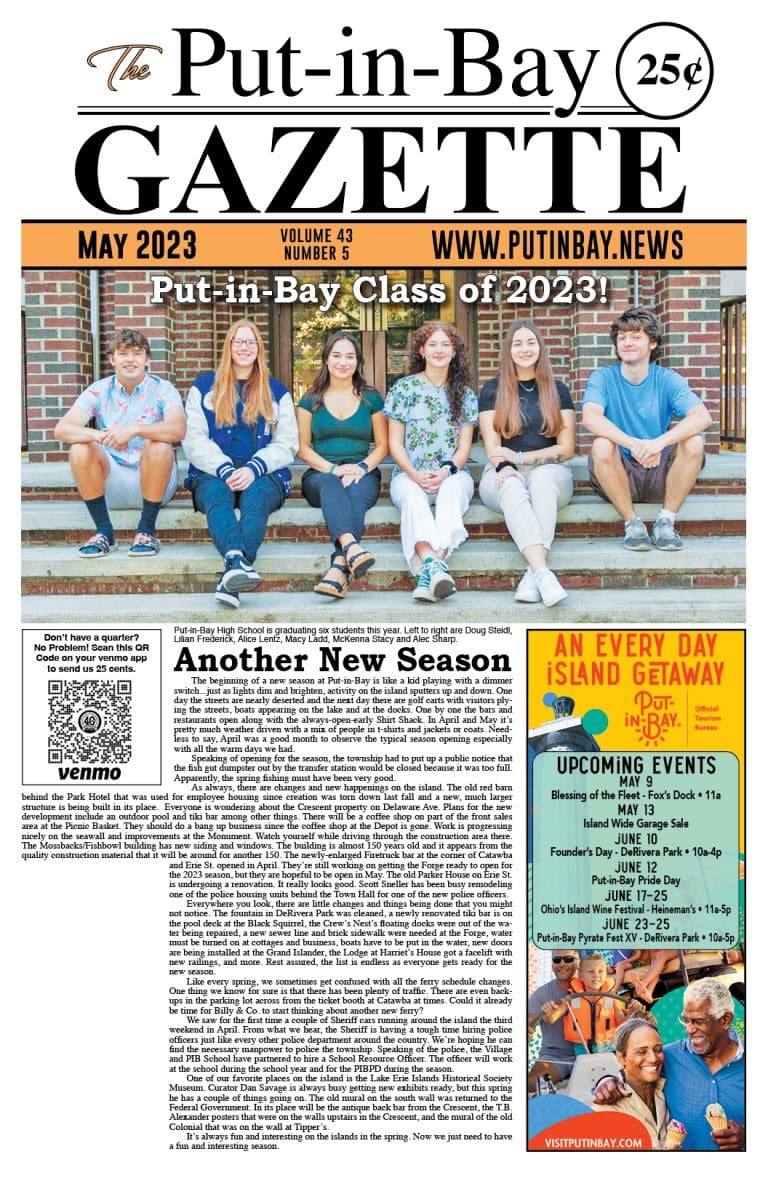 putinbayonline.com is proud to present the Put-in-Bay Gazette's "This & That". For the best South Bass Island journalism, visit putinbay.news and subscribe to the Gazette today!
New Business On
Delaware Avenue
There's a new business coming to Delaware Ave. Bryan Kasper the owner of the iconic landmark Benson Ford Shiphouse, created Shiphouse Vodka and will be opening his store, The Shiphouse Vodka Store, on May 15th next to Mr. Ed's under the Tree Bar.
The shop will offer a full-proof liquor that is perfect for sipping on its own or mixing into your favorite cocktail. The vodka will be available for purchase in the store, where you can also find a variety of logo merchandise, including t-shirts, hats, and hoodies. Byran also plans on hosting tastings at the onsite distillery, allowing customers to experience the true taste of Shiphouse Vodka and other Noble Cut Distillery spirits.
Bryan invites you to visit and discover why Shiphouse Vodka is quickly becoming a favorite among vodka connoisseurs.
The previous piece is published in this month's Put-in-Bay Gazette. The Gazette has been producing incredible independent Put-in-Bay island news for over 40 years. If you have any interest at all in what is happening on South Bass Island, we urge you strongly to subscribe to the Put-in-Bay Gazette. One-year online subscriptions are only $15, and print subscriptions are available as well. To subscribe please click here.
This piece of Put-in-Bay journalism has been provided to putinbayonline.com courtesy of the Put-in-Bay Gazette, Put-in-Bay's only local newspaper. Visit their website putinbay.news for more information and to subscribe!