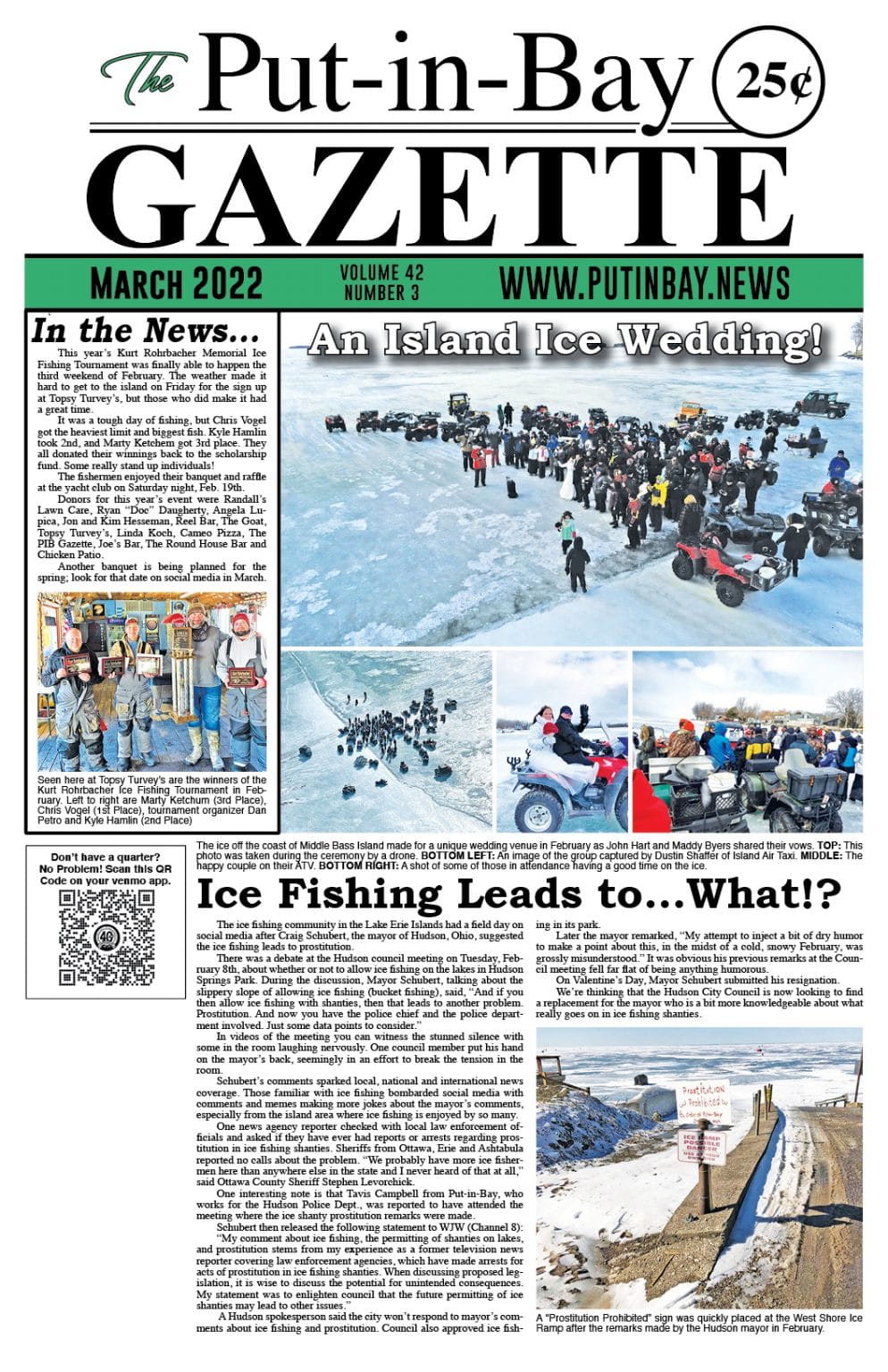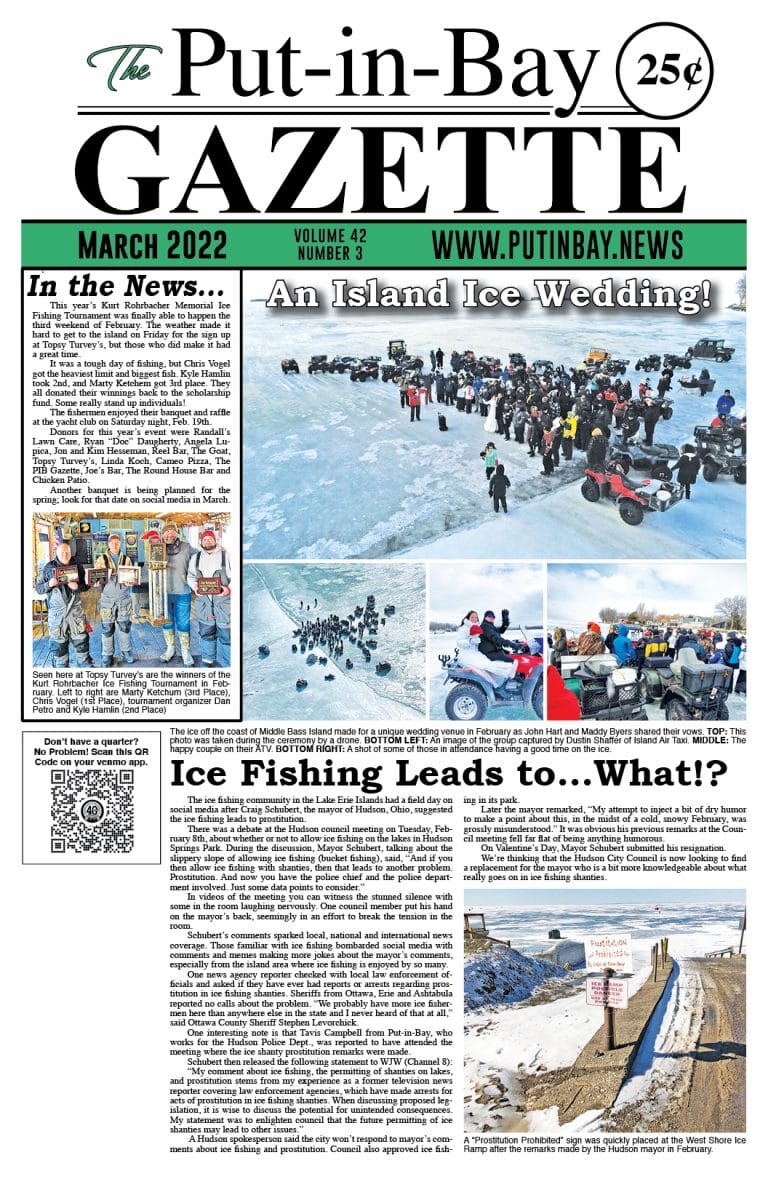 putinbayonline.com is proud to present the Put-in-Bay Gazette's "This & That". For the best South Bass Island journalism, visit putinbay.news and subscribe to the Gazette today!
This & That
We'd like to send out happy birthday wishes to Bob Bahney who lives at the tip of Peach Point. He turns 90 on March 16th!
The 2022 Put-in-Bay Chamber of Commerce Island Guides are currently in production.
Bill Krejci's new book, Lost Put-in-Bay, is scheduled for release on Memorial Day weekend. He says his research for the book revealed some groundbreaking discoveries. Watch for release details in coming issues.
Those who have dogs and walk in the island park preserves, are asked not to let them run free, but keep them leashed. They impact wildlife and plants in a detrimental way, plus it is also for their safety. FYI – Even leashed dogs are not allowed the Jane Coates Wildflower Trail. Thank you.
If you are interested in a job this summer on the islands, there are all kinds of jobs available. There are serving, bartending, housekeeping, outdoor, retail jobs and more to be had.
Due to COVID-19, Stone Lab's 2022 summer course offerings will be limited and only open to Ohio State students. Stone Lab hopes to have a full summer of courses again in 2023 for students from all other universities.
Scott Sneller burned his hand while trying to get his cellphone out of his pants pocket. The battery in his cell phone caught fire while he was driving. He also lost everything on his phone.
Don't forget to attend the Progressive Cleveland Boat Show on March 17th to 20th and see the Put-in-Bay businesses represented there. For more details go to https://www.clevelandboatshow.com/ .
Annie Parker tells us Sharon Duggan told a story at the OWLS (Old Women's Literary Society) about her husband Skip when he was an ice guide years ago. Skip's shanties blew to Michigan or Canada and the very next morning he and his assistants had shanties ready for their customers.
The 2022 Put-in-Bay Miller Ferry Brochures and Schedules are out. Visit millerferry.com/contact-us/order-brochures/ to download or order a brochure.
Island mystery author Bob Adamov tells us his new book, Sunset Blues, is at the printer.
Dustin Shaffer from Island Air Taxi posted a photo of the stuff he flew over to the island one day in mid-February: 150+ boxes of Girl Scout cookies, 600 lbs. of milk, 60 cases of beer, and some ice fishing gear.
With the start of the new year, Mayor Jessica Dress open the floor for nominations for the Village Council's President Pro-Temp. Former PIB mayor Judy Berry was chosen again to fill the position.
Scientists are concerned about the dropping number of perch in Lake Erie, especially in the central basin. Around the islands, perch are holding their own, but not by much. Look for new perch fishing limits to be announced this month.
The previous piece is published in this month's Put-in-Bay Gazette. The Gazette has been producing incredible independent Put-in-Bay island news for over 40 years. If you have any interest at all in what is happening on South Bass Island, we urge you strongly to subscribe to the Put-in-Bay Gazette. One-year online subscriptions are only $15, and print subscriptions are available as well. To subscribe please click here.
This piece of Put-in-Bay journalism has been provided to putinbayonline.com courtesy of the Put-in-Bay Gazette, Put-in-Bay's only local newspaper. Visit their website putinbay.news for more information and to subscribe!