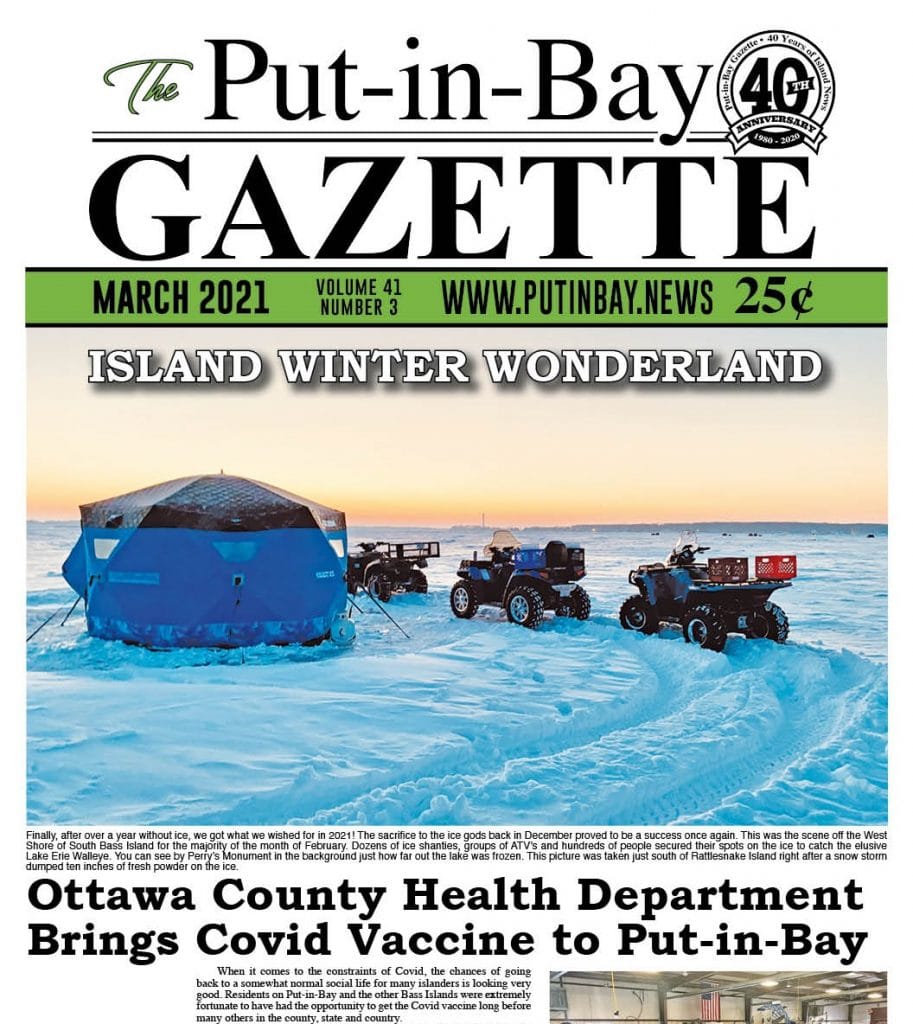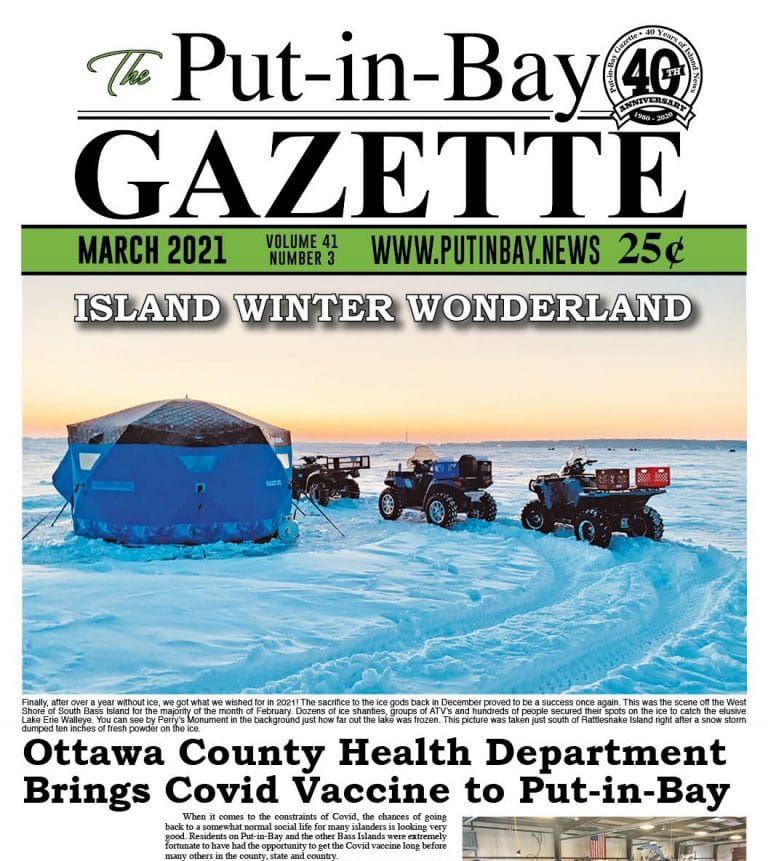 This & That
One of the new events at Put-in-Bay Yacht Club this season is a Mayfly Festival. Watch for details soon!
Did you know that the estimated number of walleye in Lake Erie this year is 151,000,000? If you spend your time ice fishing and haven't gotten one yet, maybe you should find another hobby.
Like many islanders,  we watch the weather closely. This past month something surprised us. The weather app on our cell phone read "8 Degrees – RealFeel 15 Degrees." Now that's global warming!
Zach and Jackie Kowalski's new house being built by island contractor Greg Auger in the Morgan Park Subdivision on East Point is coming along nicely.
If you want to see a great video and learn a little more about the ship home, the Benson Ford, on South Bass Island's West Shore, check out Odd Living: Not Your Average Houseboat on Youtube.
Patrick Rogers tells us the PIB EMS had six runs with three Lifeflights off the island in January. He says that was busy for January.
Last month we wrote that NOAA forecasters were predicting warmer than usual weather for February. Boy were they wrong! Our reporting about their forecast was not fake news. We were simply reporting what the weather experts were predicting. Just so you know, those same experts are predicting warmer than normal temperatures and more than normal precipitation for March and April.
Cross Country Skiing is part of the gym program at the high school on Mackinac Island.
The Pelee Island Co-operative Association, the store on the island, was recently donated some movies (DVDs) and  started a movie exchange: take a movie, leave a movie! Great idea!
The previous piece is published in this month's Put-in-Bay Gazette. The Gazette has been producing incredible independent Put-in-Bay island news for over 40 years. If you have any interest at all in what is happening on South Bass Island, we urge you strongly to subscribe to the Put-in-Bay Gazette. One-year online subscriptions are only $15, and print subscriptions are available as well. To subscribe please click here.
This piece of Put-in-Bay journalism has been provided to putinbayonline.com courtesy of the Put-in-Bay Gazette, Put-in-Bay's only local newspaper. Visit their website putinbay.news for more information and to subscribe!