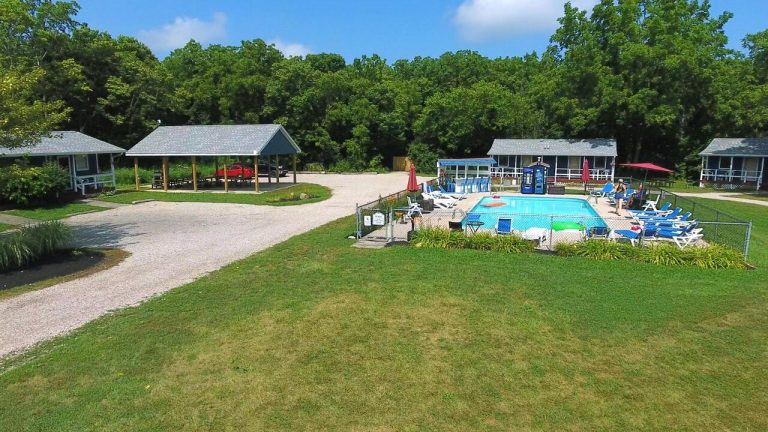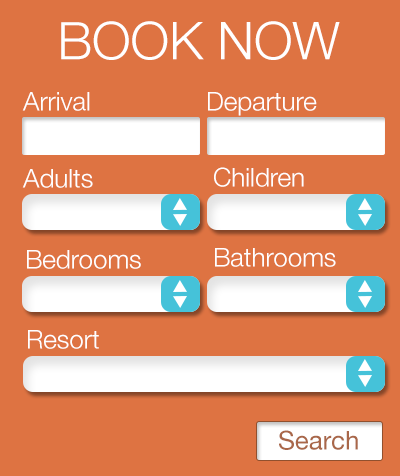 Make your next Put-in-Bay, Ohio getaway the best yet with unique accommodations from Bird's Nest Resort, boasting a selection of options near the shores of Lake Erie, from budget-conscious King, Double or Efficiency Double  hotel-style rooms for couples and small families to spacious 2 and 3 bedroom cottage rentals for larger groups. Spanning 9 tranquil acres on South Bass Island, Birds Nest Resort offers a great location and amenities that the whole family can appreciate, including private spaces, a resort swimming pool, and scenic nature trails. Conveniently situated across the street from the airport, Birds Nest Resort is just moments from Put-in-Bay's downtown area, and a mile from Miller Ferry. Families will love Perry's Cave Family Fun Center, an amusement complex for all ages, less than one mile away. Guests can reach Joe's Bar and the island's many attractions with ease by golf cart, too!
Amenities
As if the peaceful tranquility of our island resort is not enough, Birds Nest Resort guests also enjoy:
Quick and easy online booking
Budget-friendly lodging options
Freshly renovated property
Pet-friendly options
Free Wifi service onsite
Local television channels
Onsite golf cart rentals
Outdoor pool, pavilion, and ample green space
Grilling area with charcoal grills
Accessible to fishermen and boats
Great location for couples and families
New nature trail onsite
Coming This Summer:
10 luxury RV sites
Water hookup
Sewage hookup
Electric hookup
Testimonials
Birds Nest Resort is the perfect space for your next family retreat. Just ask our past guests:
Anthony – Quiet friendly place with a genuinely nice people. The rooms were very nice, clean, with a king size bed and clean shower. The Bird's Nest is maintained well.
Teresa W. – We rented the three bedroom cottage. Check in was quick and easy. Our cottage was very clean. Beds were fresh. Each bedroom had its own a/c unit. Pluses were good cable, clean pool, extra half bath in cottage, deep freezer as we brought groceries for a week, and the owner was very nice and accessible. We're coming back next year.
Diana K. – My family stayed here for 3 days in July. We had the best time! It was clean, affordable, safe and quiet, exactly what we were looking for. We'll be back!
Pamela – Loved the Birds Nest. Everything you could ask for. Reasonable price, clean and comfortable beds. I will stay here again! Convenient spot and space for parking. Pool was clean. Room had air conditioning, mini fridge and hair dryer with a nice bathroom and shower.
Lydia – The location is great, close to downtown and activities. We were pleased with the friendly management and they did a nice job of updates with the property as well. We will definitely stay here again on our next trip to the island.
F.A.Q.'s
How to get to Put-in-Bay?
Visitors can access the island via two passenger ferries that provide transportation from the mainland. The Miller Ferry from Catawba Island offers service for vehicle and passenger use, while the Jet Express from Port Clinton or Sandusky is only for passengers.
Is it advisable to bring my own car?
We suggest that you leave your car on the mainland, instead opting to get around the island by golf cart or Island Taxi Service. Keep in mind that parking is not available in the downtown Put-in-Bay area. But you do have a parking spot at the Bird's Nest if needed.
What amusements and attractions can I find on Put-in-Bay?
Put-in-Bay is home to limitless options for family fun. Those who appreciate a little healthy adventure will enjoy exploring the hiking and biking trails around the island, or heading out on the water on a fishing charter or jet ski excursion. Take advantage of local nightlife, with live music and original food and drink options. For modern family-friendly fun, check out Perry's Cave Family Fun Center. Or simply choose to bask on the beach under a stunning sunset… it's all here!
Can I purchase beer on the island?
Yes, beer is available to purchase on Put-in-Bay! Visit The Beverage Center downtown to buy carry-out beer, wine, and low-proof liquor during your stay.
Bird's Nest Policies
Standard check in is available between 4pm and 8pm. Guests are asked to check out by 11am on their designated departure date. Please contact us if you require special consideration.  Guests utilizing early check in or late departure will have access to luggage storage.
A two day minimum applies to all cabin rentals, with King, Double and Efficiency rooms requiring a two day minimum on weekends and holidays. Check outs on Saturday is not permitted.
Guests are required to pre-pay for the first night's rental for reservations of 2 nights or more, or the full payment for 1 night reservations. Payment is fully refundable for up to 14 days prior to your check in date. Refunds will not be offered in the case of early departures or no shows.
Onsite parking is limited, so please be advised that guests are allowed one car per room. We suggest that you leave your car on the mainland and rely on island taxi service during your visit. The cost is just $3 to reach anywhere on the island. You may also choose to rent a golf cart onsite.
Be aware that an additional fee of $40 applies for each pet in your travel party.
King room – 2  guests max
Double/Efficiency – 4 guests max
2 Bedroom Cottage – 6 guests max
3 Bedroom Cottage – 8 guests max