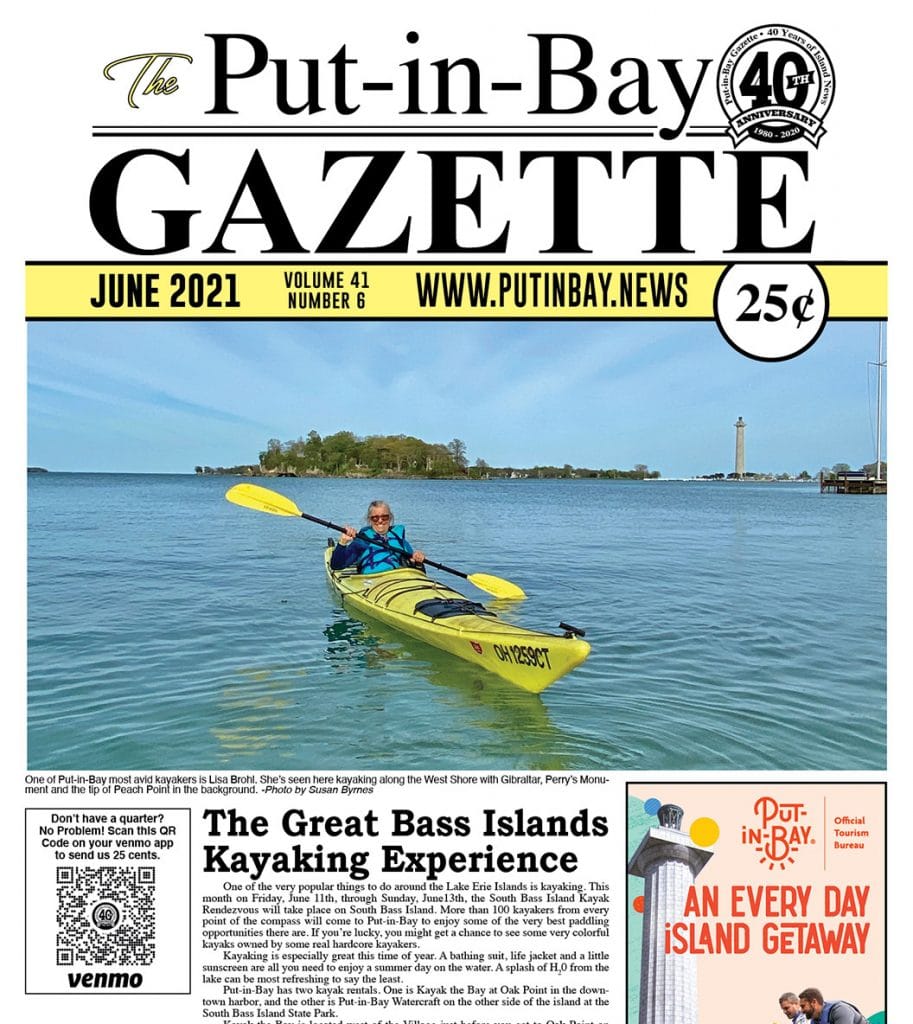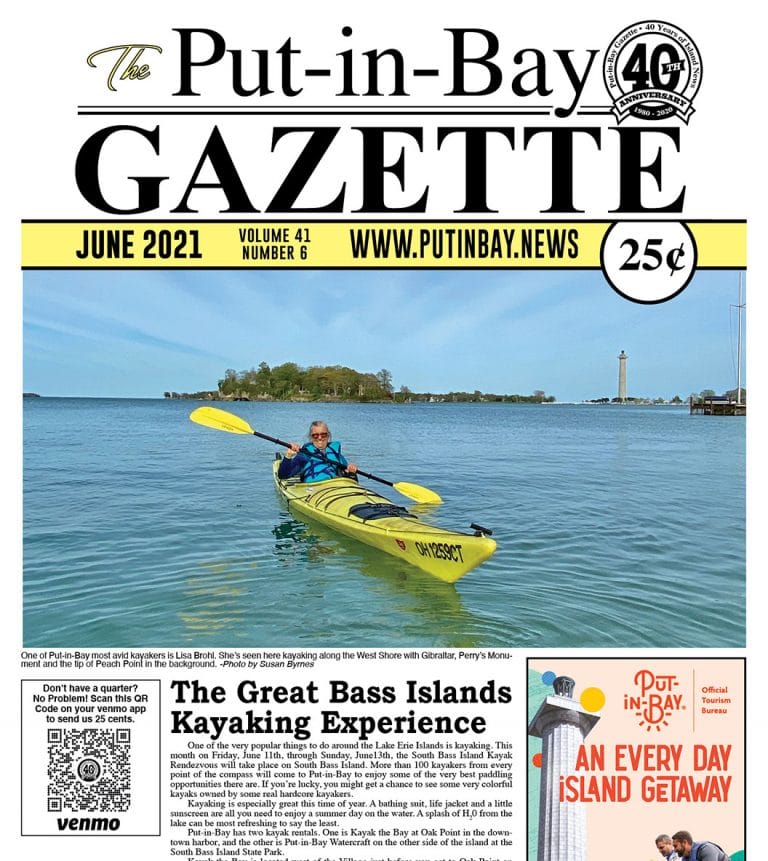 This & That
Natalie Ontko Price (PIBHS Class of 1994) was on the island the last two weeks of June with her daughters Vivian and Cassie visiting family and friends.In late June, Navy officer Anna Engel (PIBHS Class of 2012) surprised her family with an unannounced visit home from her duties on the West Coast. Another visit that surprised many in late June was one by former island resident Joe Suttmann who came all the way from Austria.
DeRivera Park B-Dock is again offered a 10% dock-age discount in June if boaters stayed two nights in the early week of either Sunday and Monday night, or Mon-day and Tuesday night.
A life of leisurely retirement is ahead for several island folks. Among those who retired at the end of June were South Bass Is-land State Park Superintendent Matt Miller and two of his staff, Peter and Monica Bean from Bath Ave. in the Village. Lorraine Zimmerman from Airport Rd. retired from Zimmerman Paint after 30 years. Diane Nemec from Mitchell Rd. also retired from her mainland job, but plans to continue working at the Put-in-Bay Winery du–ing the summer
The previous piece is published in this month's Put-in-Bay Gazette. The Gazette has been producing incredible independent Put-in-Bay island news for over 40 years. If you have any interest at all in what is happening on South Bass Island, we urge you strongly to subscribe to the Put-in-Bay Gazette. One-year online subscriptions are only $15, and print subscriptions are available as well. To subscribe please click here.
This piece of Put-in-Bay journalism has been provided to putinbayonline.com courtesy of the Put-in-Bay Gazette, Put-in-Bay's only local newspaper. Visit their website putinbay.news for more information and to subscribe!