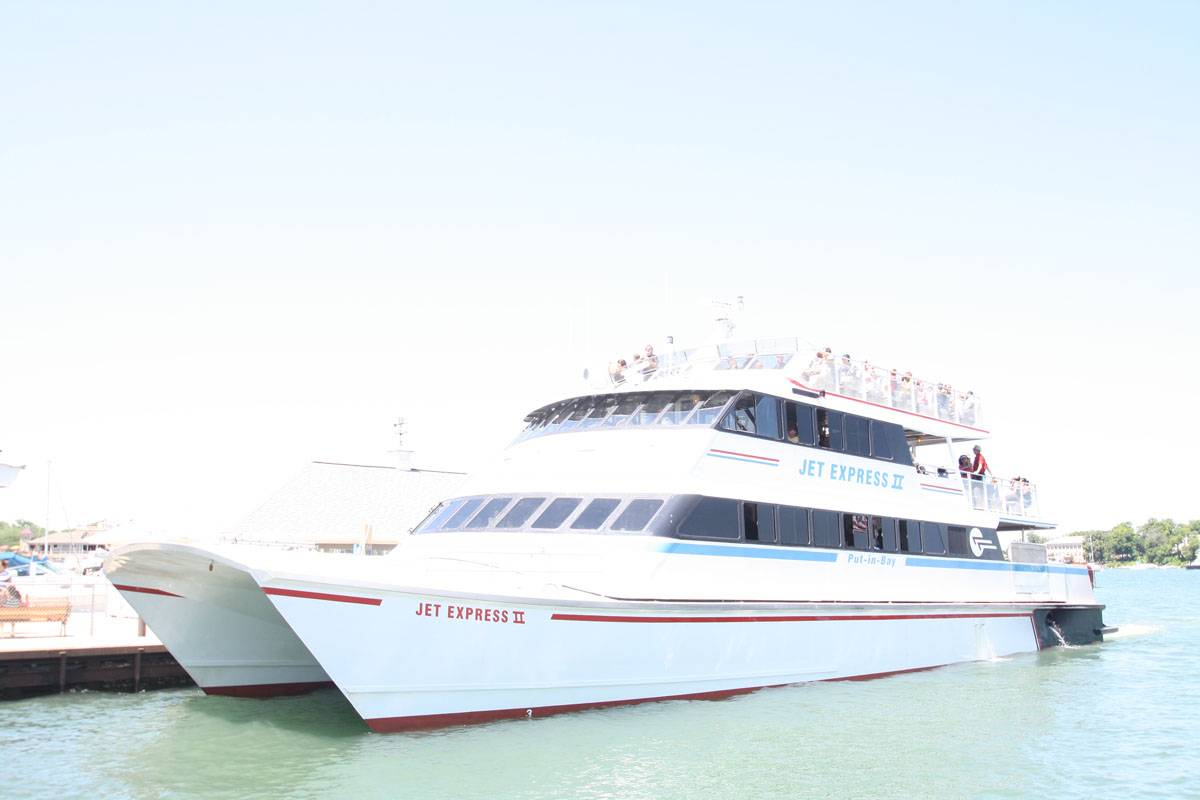 Jet Express is hosting "Will's Day at the Bay" to raise money for families affected by Spinal Muscular Atrophy (SMA). On Wednesday, June 8, round-trip Jet Express tickets from Port Clinton to Put-in-Bay will be available for a minimum donation of $9.00 from 8AM-11AM (or until 600 tickets are sold). Jet Express will donate 100% of proceeds to Cure SMA and Will's Playground at DeRivera Park in Put-in-Bay. The tickets must be purchased at the Port Clinton dock and must be used on Wednesday, June 8.
SMA is a motor neuron disease that affects activities such as crawling, walking, and swallowing. It is relatively common for a "rare disorder," affecting roughly 1 in 6000 babies; about 1 in 40 people carry the SMA gene. SMA is always fatal in children.
Will's Day at the Bay is held in memory of the young Will Blumensaadt of Put-in-Bay, who died of SMA just before his first birthday in June 2005. Will's father, and owner of Jet Express, Todd Blumensaadt said: "This is a really special event for me and the whole Jet Crew. By supporting research on this disease, hopefully we can make a difference for children and families suffering from Spinal Muscular Atrophy."
Please come out and enjoy a day on Put-in-Bay, while raising funds for this worthy cause. Tickets go fast, so it is advised to arrive early. Together we can help #CureSMA!
Putinbay, Nicknamed the "Key West of the North" offers an exciting nightlife with live musical entertainment to satisfy all generations. Strolling Barbershop singers, bagpipers, steel drums and Ohio's best entertainers (such as Pat Dailey and Mike "Mad Dog" Adams) are frequently seen on Put-in-Bay island.
Explore putinbayonline.com and be sure to register for our free Put-in-Bay weekend giveaway and monthly newsletter via e-mail where we keep you informed of Put-in-Bay island events.