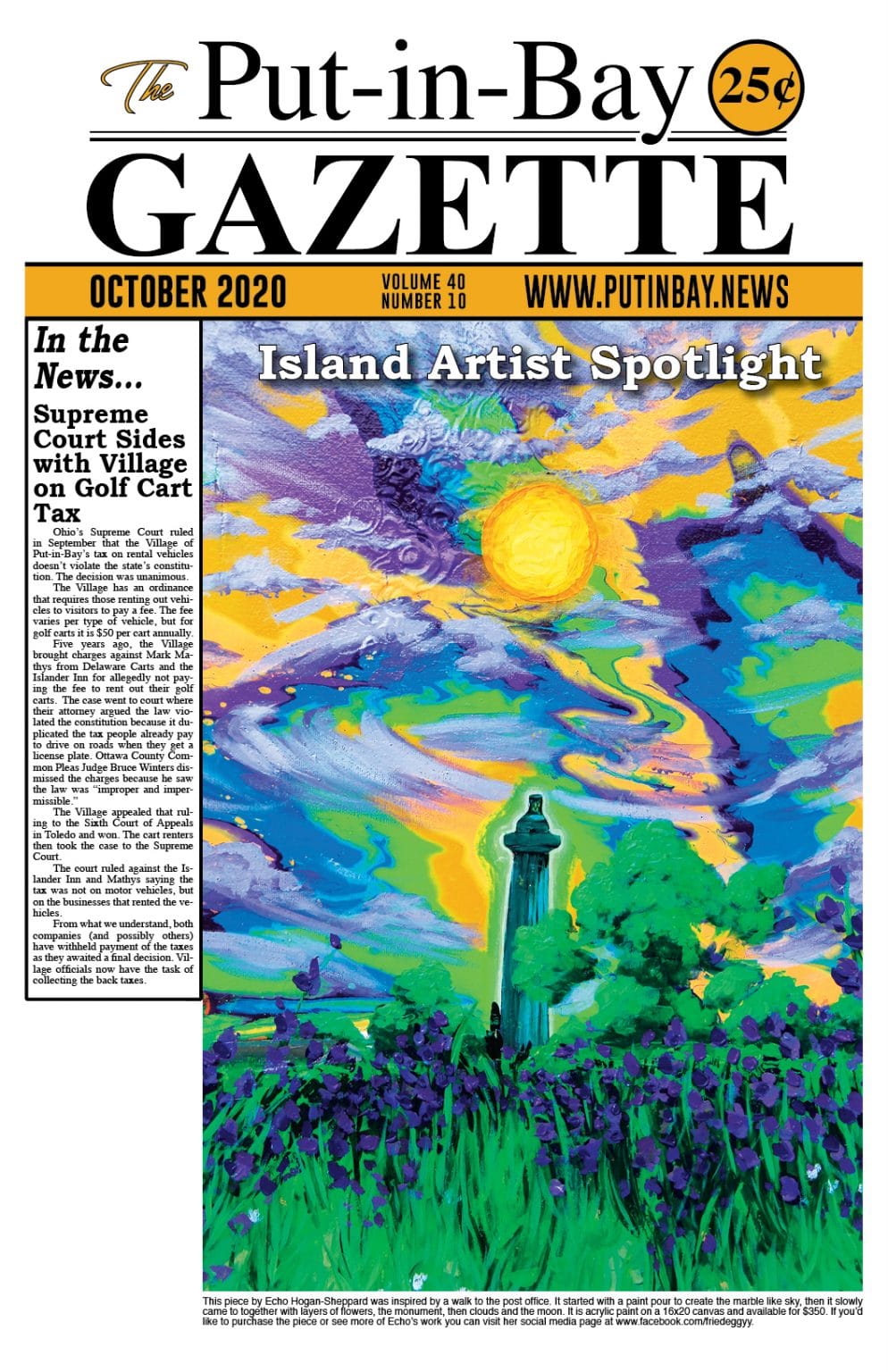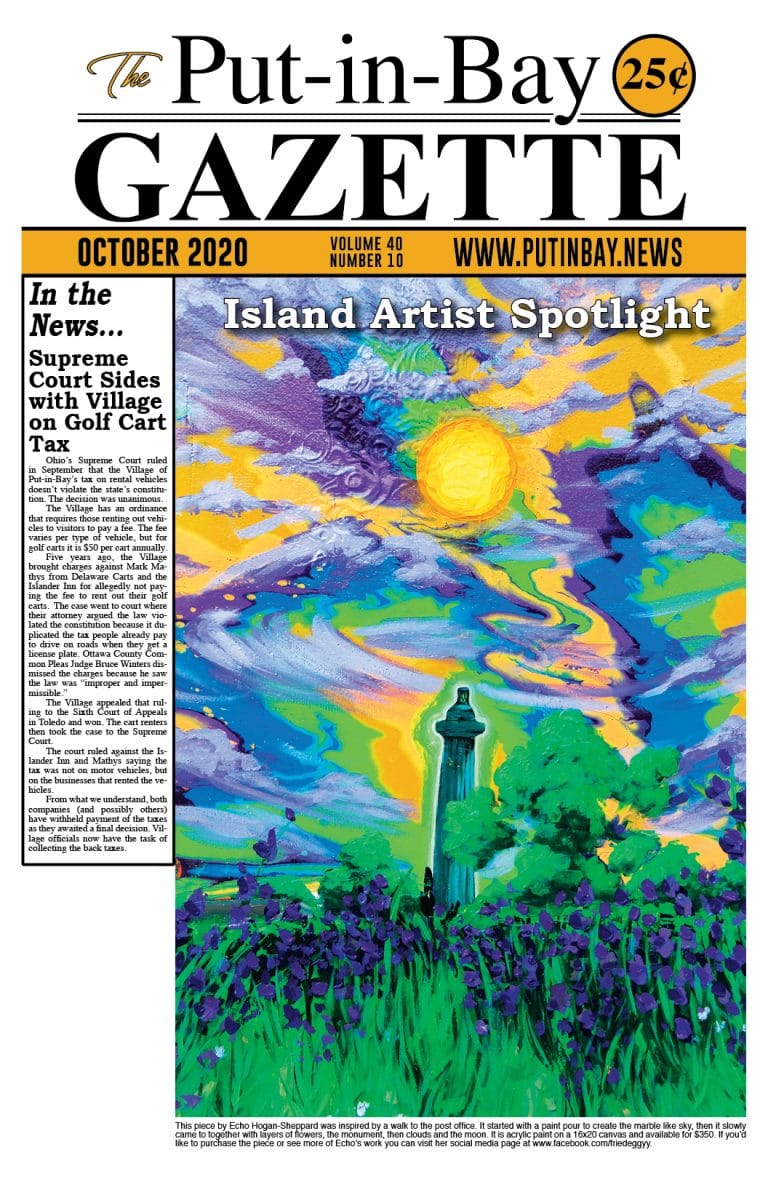 The following piece is published in this month's Put-in-Bay Gazette. The Gazette has been producing incredible independent Put-in-Bay island news for over 40 years. If you have any interest at all in what is happening on South Bass Island, we urge you strongly to subscribe to the Put-in-Bay Gazette. One-year online subscriptions are only $15, and print subscriptions are available as well. To subscribe please click here.
All seasons are lovely on our islands' walking trails, preserves and shorelines, and early fall is an ideal time for families and children to roam the outdoors. How about heading to the Put-in-Bay StoryWalk® in Dodge Woods, right in the heart of the island on the corner of Langram and Thompson Roads, where a trail winds a circular path through the woods. You'll find a children's illustrated story book revealed page by page along the way, plus the trail allows children and parents a place to escape the traditional four walls learning scene. Native trees, such as hackberries and black walnut trees make up most of the Put-in-Bay StoryWalk® woods; an opportunity for a tree identification lesson. Ideas: Look for the berries (drupes) of the hackberry, what birds use this for food all winter? Examine the leaves, are they pointed or rounded? Feel the leaves; smooth or scratchy? Notice the tree leaves and understory (ground) plant color changes as October unfolds. Try a counting game… how many walnuts can you locate (before the squirrels stash them for winter)? Let your walk ignite ideas – you needn't go far to enjoy.
Here are some ideas on How to be an Explorer of the World (or your own backyard).
1. Always be looking (Notice the ground beneath your feet).
2. Consider everything alive and animate.
3. Everything is interesting. Look closer.
4. Alter your course often.
5. Observe for long durations (and short ones).
6. Notice the stories going on around you.
7. Notice patterns. Make connections.
8. Document your findings (field notes, drawings) in a variety of ways.
9. Observe movement.
10. Create a personal dialogue with your environment. Talk to it.
11. Trace things back to their origins.
12. Use all of the senses in your investigations.
Would you like more information on Put-in-Bay and Middle Bass Islands preserves and trails? Visit the Lake Erie Islands Conservancy site at LakeErieIslandsConservancy.com. Also, consider sponsoring a children's story book for the Put-in-Bay StoryWalk®, perhaps dedicate the book to a loved one, each sponsorship costs $50. Contact Karen Wilhelm at the Lake Erie Islands Library kwilhelm@seolibraries.org or Julene Market at lakeeffects@gmail.com.
Let us know what YOU discover!
This piece of Put-in-Bay journalism has been provided to putinbayonline.com courtesy of the Put-in-Bay Gazette, Put-in-Bay's only local newspaper. Visit their website putinbay.news for more information and to subscribe!