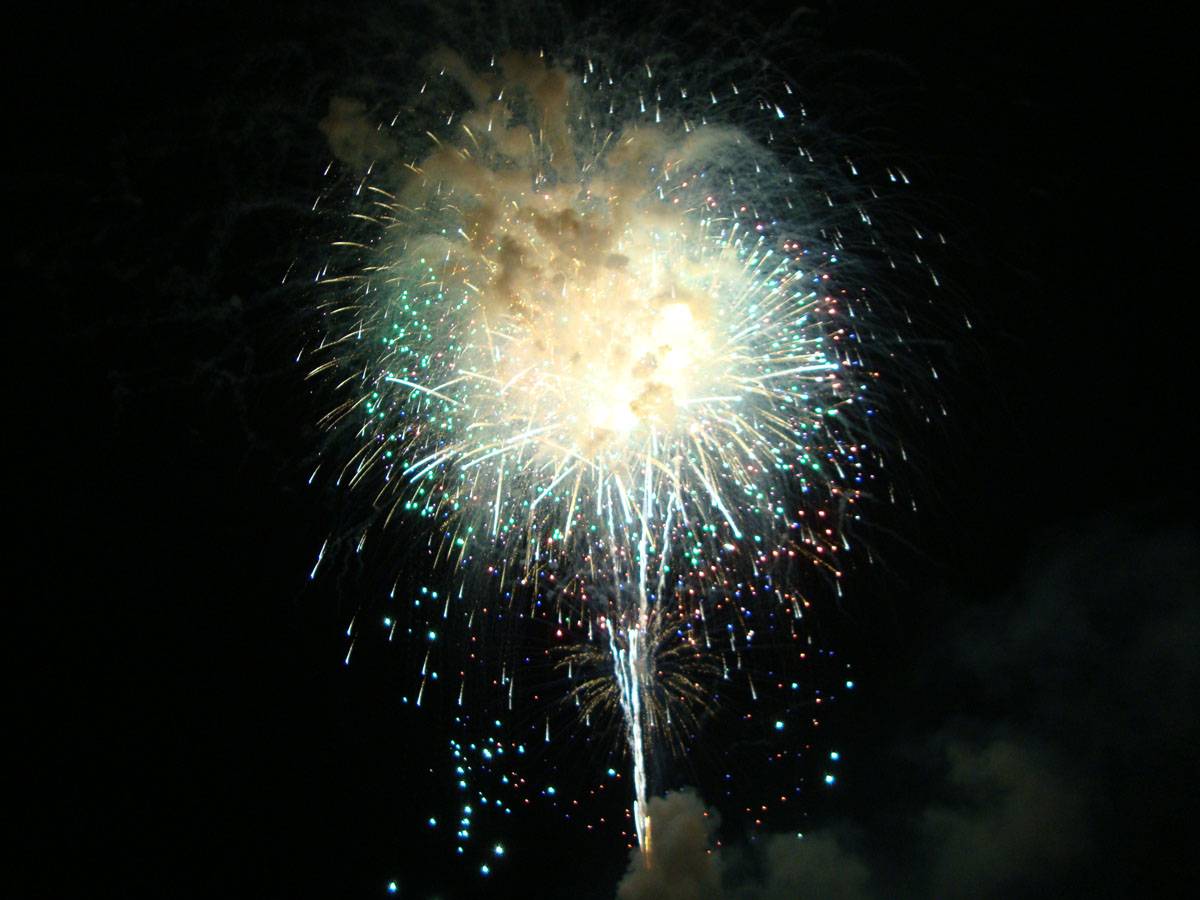 There is always something exciting at Put-In-Bay during the summer. Here is a list of some fun family-friendly activities that are coming up in a few weeks. Plan your island getaway today, bring the kids, and have a great relaxed week on the Bay!
What: Fourth of July
When: July 4 @ 10:00 pm – 10:30 pm
Where: Perry's Victory & International Peace Memorial, Put-in-Bay, 43456
Info: This years July 4th includes a freedom concert presented by Perry's Victory and International Peace Memorial by Jamison Charles and the Flying J's starting around 7:30 on the lower plaza of the Monument. There will also be General George Patton's Schooner "When and If" that will be doing day sails from the public docks. A grand fireworks program will also be presented at dark, on the Fourth of July, by the Put-in-Bay Business Owners & Friends of the Bay.  The aerial display will be shot off a barge in the downtown harbor and is best viewed anywhere along the downtown waterfront and from Perry's Victory and International Peace Memorial grounds.
What: North Bass Island Tour August 18th
When: July 8 @ 8:00 am – 5:00 pm
Where: North Bass Island, OH
Info: August 18th is the North Bass Island Tour to benefit the Lake Erie Islands Historical Society. Tickets are $60 a person and go on sale July 15th. Bring your own cart or share with friends, 4 seaters only. No reservations without payment this year. No Refunds. Call LEIHS to book a space 419-285-2804 or email at director@leihs.org
What: ILYA Junior Bay Week July 17-21
When: July 17 @ 8:00 am – July 21 @ 5:00 pm
Where: Put-in-Bay Yacht Club, Put-in-Bay, OH 43456
Info: The Interlake Yachting Association annual Junior Bay Week will be July 17-21. Hosted at the Put-in-Bay Yacht Club teens up to 18 years old come to sail in the oldest continuous sailing regatta in the USA. This year we hope to attract some Canadians as well! For more information go the ILYA web site to http://i-lya.org/pages/regattas/junior-sailing.php
What: Christmas in July
When: July 22 @ 8:00 am – July 24 @ 5:00 pm
Where: Put-in-Bay, OH 43456
Info: "Christmas in July" themed weekend. Some businesses decorate for the Christmas holiday. This is the busiest weekend on the island every year and lodging is booked quickly so make your reservations early.  Go to www.visitputinbay.com for Island Lodging information.
What: Home and Garden Tour, sponsored by the Put-in-Bay Garden Club
When: July 27 @ 9:45 am – 5:00 pm
Where: Crews Nest Pavilion, Put-in-Bay, OH 43456
Info: July 27th meet at the Crews Nest Pavilion at 9:45am for check-in to see six beautiful properties featured on the PIB Garden Club Home & Garden Tour, including the Benson Ford Ship House.  $35 for the Tour and Lunch.  Limited space available.  Reservation deadline is July 18. Choose your option to reserve and pay for tickets: www.putinbaygardenclub.com