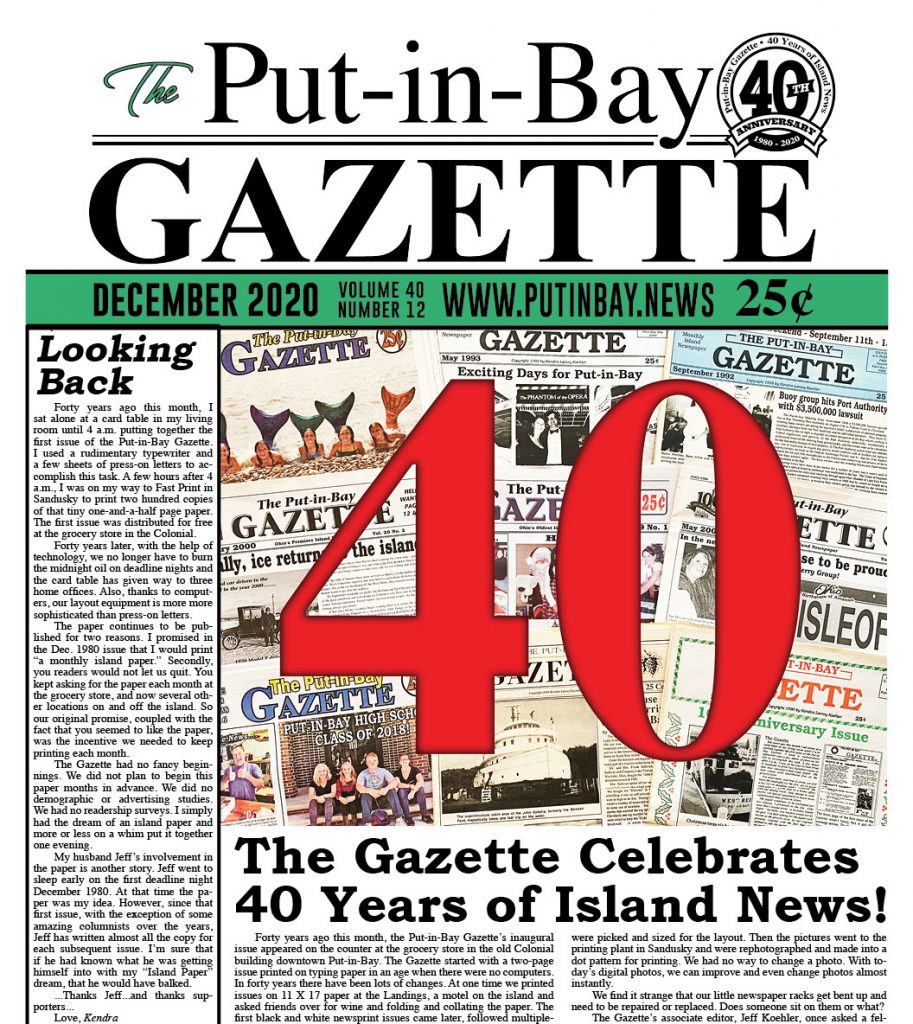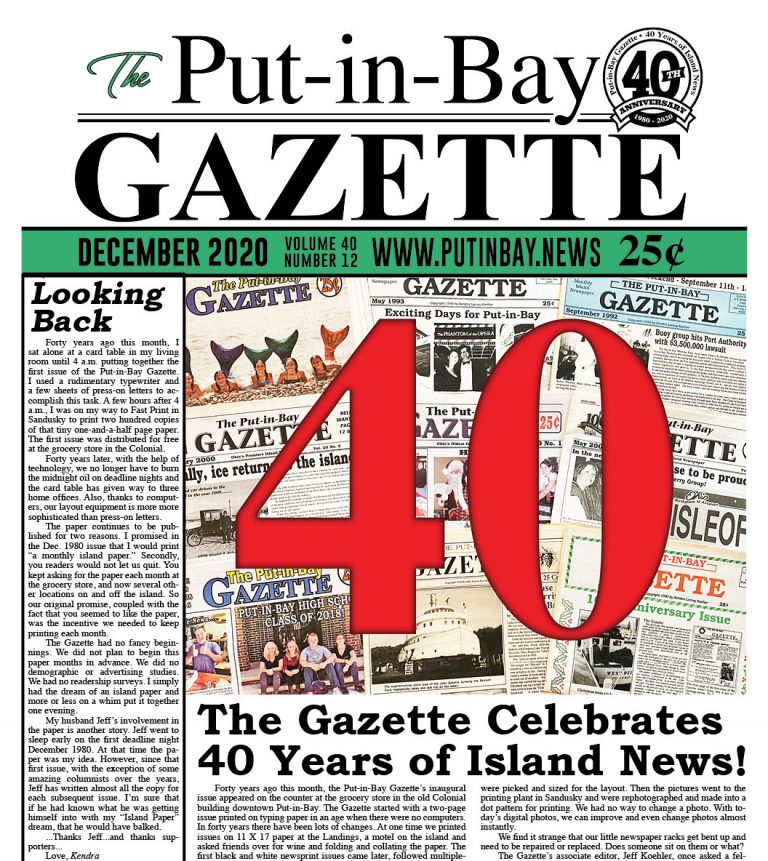 This & That
Perry's Victory Seawall Project – Save the Date
For all of you interested in and following the progress of the seawall restoration, the Environmental Assessment (EA) for the project is scheduled to be released on November 30th and will be available for comment through December 31st. A virtual public meeting is planned for December 17th at 10 a.m. ET. More details will be available soon. Check social media channels and http://parkplanning.nps.gov/pevi.
Chamber News
Brian Cultice, from the Put-in-Bay Gazette, was elected the new President of the Chamber of Commerce for 2021. Dave Schafer, Paul Jeris and Sara Booker were also elected to fill open positions on the Chamber executive board.
Winter Weather Prediction
The latest information from the National Weather Service Climate Prediction Center about the upcoming months of December, January and February calls for equal chances for normal winter weather or slightly above normal temperatures with above precipitation in the island area.
A Great Christmas Gift
Need the perfect gift for someone special? Island photographer Susan Byrnes created a 30-page book filled with beautiful island photos beginning with the collapse of the needle's eye on Gibraltar in early March. We found Susan's book absolutely enchanting with photos unlike any others of the island. Call or text Susan at 419-341-8769 to purchase your copy. They are $40, or $45 if shipped.
Wine Delivered
Didn't get a chance to come visit Heineman Winery this summer? Don't worry, they can UPS wine right to your door. Enjoy your favorite island wines in the comfort of your own home. Sweet, medium, dry, red, white and blush, they have some of them all, plus 2 kinds of grape juice. Heineman Winery is proud to be Ohio's oldest family owned and operated winery. Visit HeinemansWinery.com to order.
The previous piece is published in this month's Put-in-Bay Gazette. The Gazette has been producing incredible independent Put-in-Bay island news for over 40 years. If you have any interest at all in what is happening on South Bass Island, we urge you strongly to subscribe to the Put-in-Bay Gazette. One-year online subscriptions are only $15, and print subscriptions are available as well. To subscribe please click here.
This piece of Put-in-Bay journalism has been provided to putinbayonline.com courtesy of the Put-in-Bay Gazette, Put-in-Bay's only local newspaper. Visit their website putinbay.news for more information and to subscribe!