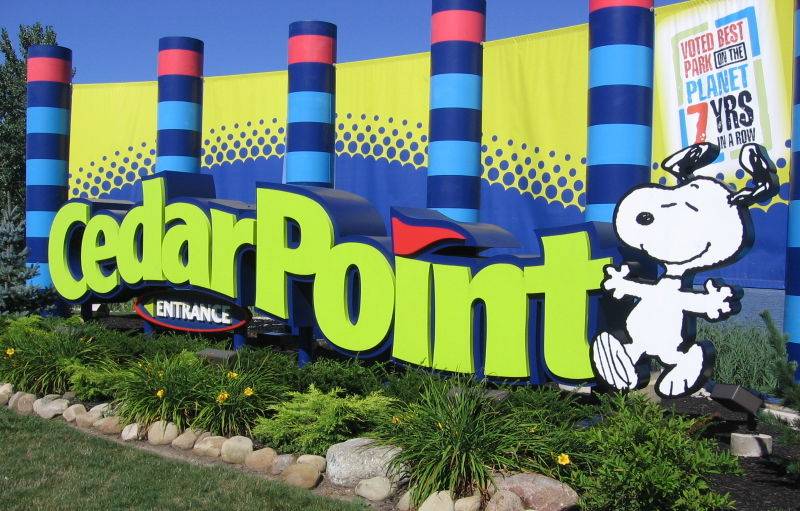 Ohio's most popular amusement park, Cedar Point, was closed through the June 7th weekend. This happened after a water main break in the city of Sandusky. It disrupted the primary water supply, putting an initial damper on thousands of summer vacations. This caused havoc to the many summer weekend visitors. Most had planned their trips to Cedar Point for weeks, months, even years in advance.
Park officials closed Cedar Point and three hotels on its northern Ohio property on a picture-perfect Saturday. It didn't expect to reopen until Monday, saying a lack of reliable water posed a safety risk. Many visitors to the roller coaster kingdom didn't know about the closure until after they arrived. Some after driving hundreds of miles. Alternate plans had to be made quickly and many chose to visit Put-in-Bay for the day and see Perry's Victory Monument and other island attractions.
Long Waits and Refunds
Cedar Point visitors said they waited in line for an hour to get a refund of their tickets. The families who faced long wait times to find a parking spot in the parking lot then got stuck for an hour-and-a-half in traffic as visitors poured out of the park. Even though everyone got a refund for their tickets, they still had to pay for their hotels in nearby Port Clinton or Put-in-Bay, if they could find one. Summer weekends fill quickly at the area hotels. Some savvy visitors went to https://www.PutInBayReservations.com and snagged the last few weekend rooms that were available before they sold out.
Put-in-Bay taxi driver, Tony White, said the volume of people coming to Put-in-Bay was higher than past weekends. "The combination of Ohio Bike Week, Mills Race, and the Cedar Point closure had our taxis running non-stop all day. Downtown Put-in-Bay was absolutely packed with families, kids, tourists, bikers, and the usual weekend pool party crowd," said White. The main Put-in-Bay Facebook page, https://www.facebook.com/putinbayislandguide/, posted pictures of the weekend and it shows a great variety of visitors to the Midwest's favorite island playground.
Cedar Point Response
In a statement on its website, Cedar Point apologized to guests. Furthermore, they said that any unused tickets would be good for the rest of the year. "We recognize that this situation has caused many of our guests to be disappointed," the statement said. "We are sorry that this has happened."
Cedar Point sees more than 3 million visitors a year, making it the most visited amusement park in Ohio. Put-in-Bay sees a little less than that volume. It was a primary spot for unhappy Cedar Point guests to continue their vacation weekend and have some fun.