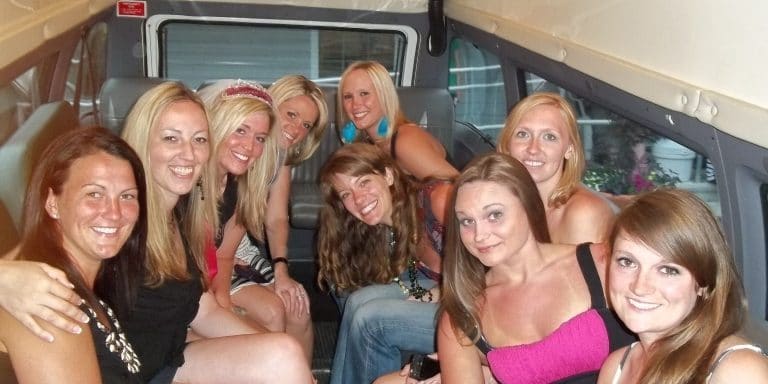 The newest cab company on the island is Tony's Taxi.  This company wants to become the best transportation provider in the Lake Erie Islands.  With great drivers and late model vans, this goal will be very achievable!  Look for the patriotic paint job during your next visit to the island.
Tony's Taxi provides direct transport to downtown Put-In-Bay with comfortable 15 passenger vans.  Guests can ride in comfort while listening to great music.  Additionally, we are proud to have access to the Island Club Rentals family of properties.  Here, we specialize in catering to large groups.
This company also can pick passengers up from the two Put-In-Bay Ferry Boats.  Those departing from the Miller Ferry Catawba Dock can call ahead for pickup at the Lime Kiln dock on Put-In-Bay.  This lead time is perfect to ensure a driver can be waiting personally for such guests.  Oftentimes, the Put-In-Bay Golf Cart Rentals near the docks can sellout.  No Worries!  Tony's Taxi can get you to a golf cart rental elsewhere on the island.  Furthermore, they have golf cart partners who they know have carts available.
Call Tony's Taxi for All of Your Put-In-Bay Taxi Needs at 419-285-5438.
Make Your Put-In-Bay Tony's Taxi Reservations
A Put-In-Bay Taxi is useful for a daytrip.  However, this is even more true when staying overnight!  A late-night ride in an island cab may not be one you soon forget.  With the fun antics of fellow guests, quirky drivers and the light-hearted nature of the island, you'll be glad you came.
Research the best Put-In-Bay Hotels, Waterfront Condos and Put-In-Bay Home Rentals.