Description
Swipe Right Pizza – Put-in-Bay, Ohio
Swipe Right Pizza is the island's newest option to feed a hungry tummy. They do it with some awesome pizza that's both hot & fresh. The best part? They do it for less than the big guys on Put-in-Bay, Ohio!
Each one of these delicious pizzas features legalized marinara sauce! You heard that right. It even says so on their pizza menu on their website!
The whimsical menu is fun to peruse and it is full of little surprises if you look hard enough. Swipe Right features signature pizzas such as the Lorena Bobbitt (featuring: mushrooms, onions, and banana pepper). The Lorena Bobbitt pizza is meatless, of course, so don't ask for any.
Those with less than adventurous taste buds can try their signature "The Karen" pizza. The Karen comes with plain cheese, sauce, and crust. Of course, you also get free phone access to the manager for any complaints. Please don't complain!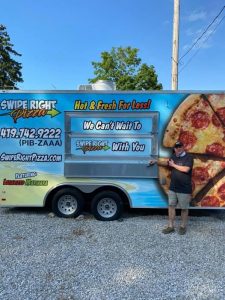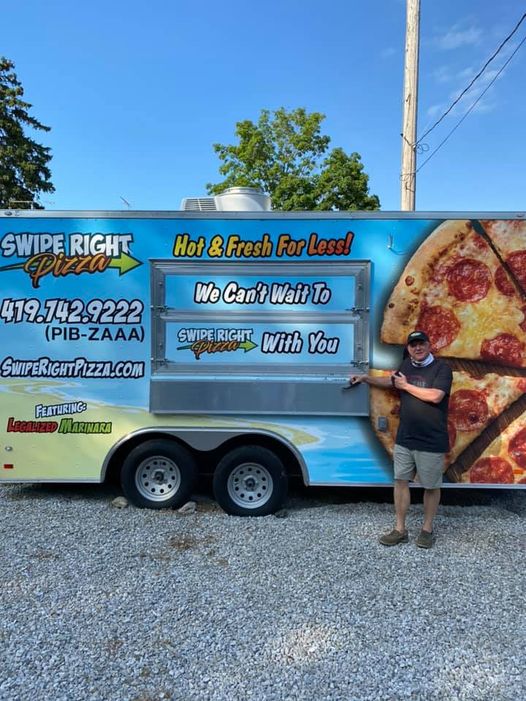 You should see the menu for yourself as it is constantly evolving. Check for new additions and even the plain old-fashioned pepperoni pizza that just can't be beat! Enjoy your Swipe Right Pizza!
They are located right next to Joe's Bar out by the State Park in Put-in-Bay Ohio.